Canals and boulevards, culture and cuisine - Gothenburg is everything you could want in a European city. This major city on the west coast of Sweden has a little bit of everything, so it's the perfect place to explore with a cheap car rental.
The Liseberg Park is a must-do through summer for its scenery and rides, the canals are best explored by boat tours, and the historic 'Fish Church' is the place to go to purchase fresh seafood for dinner. Also be sure to spend an afternoon wandering through the cobblestone streets of Haga to discover its shops and cafes.
Make your way around all the city's sights then head off on a Swedish road trip of a lifetime with a car rental in Gothenburg.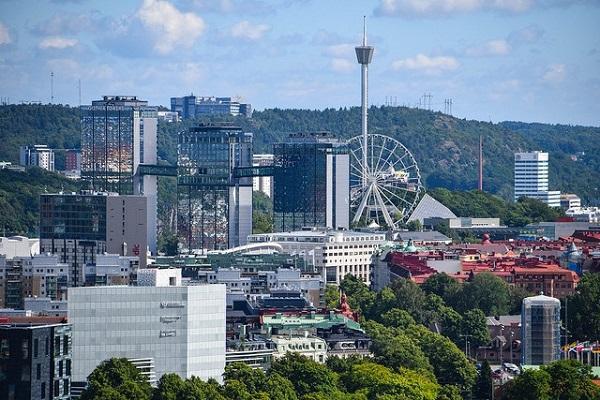 Image: Maria Eklind
How to find the best deal on car hire in Gothenburg with AirportRentals.com
Finding the best deals on Gothenburg car rentals is a case of knowing what's out there. There are plenty of car rental companies in Gothenburg, but instead of approaching each one separately for quotes, you can simply use Airport Rentals.
This comparison site requires you to enter your travel dates to generate a list of available vehicles at Gothenburg Airport during that time. With this, you can easily see which vehicles will best suit your needs, and which ones come at the best price. You can also use the filter function to narrow down the results if you're after something in particular.
Be sure to make use of the 24/7 email and phone assistance if you have any questions at all, and go ahead and book securely online at no extra cost once you've made your decision.
Introducing Gothenburg Airport
Gothenburg Landvetter Airport is the local international terminal, and it caters to more than 6 million passengers each year. Flight routes to and from the airport cover destinations all over Europe, as well as domestic locations such as Stockholm, Lulea, and Borlange.
While you're waiting at the terminal, you'll have plenty of options for food, drinks, souvenirs, and clothing stores. You can also make the most of the business facilities, currency exchange booths, and free WiFi throughout the airport.
You'll find the car rental desks by the multi-storey car parks just outside the terminal.
A quick guide to driving in Gothenburg
Gothenburg is much like any major city when it comes to its roads, so while you may encounter a bit of traffic around commute times, all you really need is a good GPS and a bit of patience. Even though there are a number of canals around town, the bridges are well-organised and plentiful.
Driving from the airport to Gothenburg CBD
The Gothenburg Airport is just over 25 kilometres from town, so it will take roughly 25-30 minutes to drive under normal traffic conditions. When you leave the airport, turn left at the roundabout onto Route 40, then follow this road all the way to the E6 and turn right. Turn off the motorway to the right to go left onto Ullevigatan straight into town.
Tips for driving your car hire in Gothenburg
Much like Stockholm, there are congestion charges should you wish to drive in the centre of the city, so you may be better off parking just outside the CBD and walking or taking public transport. When you do drive, make sure you always have your headlights on (this is law in Sweden), and never be tempted to drink before driving as the country has the strictest blood alcohol level restrictions in the world with a limit of 0.02.
Parking at Gothenburg Airport
There are many parking options at the Gothenburg Airport right in front of the terminal. You can opt for hourly parking, express indoor, express outdoor, or long-term. All of these are in close proximity to the terminal, including the long-term parkade which is just 5-7 minutes' walk from the building.
Parking in Gothenburg
Parking in Gothenburg is easiest if you have a spot included with your accommodation, or if you leave your hired car in a parkade. The largest one in the centre of the city is at Heden, where you'll find roughly 1,000 spaces. For streetside parking, rates go up the more convenient the stall is.