Manises is a small town in Spain's Valencia province and is most notable for its world-famous ceramics and pottery. It has been a hub of leading ceramics since the Middle Ages and is today home to the School of Ceramics and countless small businesses that export their wares all over Europe and the world. Manises is also where you will find the Valencia Airport, but whether you're flying in or staying in the area, booking a Valencia Manises car rental will help you get from A to B.
With a Manises car hire, it's easy to visit other nearby locations as well. The Valencia downtown area is only 20 minutes away, or you can take a more extended 2.5-hour drive south to visit the magnificent city of Murcia. For those looking to take a road trip to the capital Madrid, this is just a 3.5-hour drive inland.
Image: Joanbanjo, CC BY-SA 3.0, from Wikimedia Commons
Booking a car hire in Manises with AirportRentals.com
When searching for a Valencia Manises car hire, you'll have the choice of a range of vehicles from multiple rental suppliers. To make it simple, use Airport Rentals to pull together all the details onto a single page.
Begin by entering your Manises travel dates and click 'search cars' to generates a current list of vehicles available in town with the most affordable at the top, so you can immediately book the best deal. Each rental presents with any benefits of booking and vehicle features, so you can also compare options at a quick glance. Plus, if you have a specific request, you can filter the results to only show vehicles of a particular transmission, size, or brand.
As soon as you've chosen a vehicle, book securely with Airport Rentals to immediately reserve your car. You can log back in at any time to manage your reservation, and get in touch with our assistance team should you have any problems.
Introducing Manises
It has been said that if there is a surface in Manises that can be tiled, it will be. The city's long history of creating some of the world's most beautiful tiles and ceramics means that it has also become a work of art itself. Many buildings are decorated with vibrant mosaics of tiles such as the must-see railway station, and you'll be able to pick up any number of ceramic souvenirs throughout the city.
Manises also enjoys a mild climate year round, only occasionally dipping into the single digits (degrees Celsius) over winter, and rarely peaking above 30 degrees Celsius through summer. Simply strolling through the central areas to see the tiles is the main attraction, but you can also take a picnic in the Vallesa nature park, and stop by the Lladro Museum to learn about the city's history with porcelain, and to see artworks by Spanish artists.
Image (modified): Luislopez27, CC BY-SA 3.0, from Wikimedia Commons
A driving guide a rental car for Manises
Driving from Manises to Valencia Airport
The drive from Manises to Valencia Airport is less than two kilometres and only five minutes. From the city centre, take Carrer Major to get onto Carrer dels Sants Just i Pastor and then follow the signs to the N-220 which will bring you to the airport exit.
Tips for driving a car hire in Manises and Spain
Prepare for your car rental in Manises by reading a few helpful tips on what to expect from the local roads and driving laws before you arrive:
● You will drive on the right-hand side of the road in Spain.
● You are not permitted to use your phone behind the wheel, even while parked.
● Spain's blood alcohol concentration limit is relatively low at 0.5 mg/mL, so it's best not to drink at all if you plan to drive.
● Drivers will flash at you when they are about to pass you as a courtesy.
● Know what to do in the unlikely case of your rental car breaking down.
● The emergency phone number in Spain (and anywhere in Europe) is 112.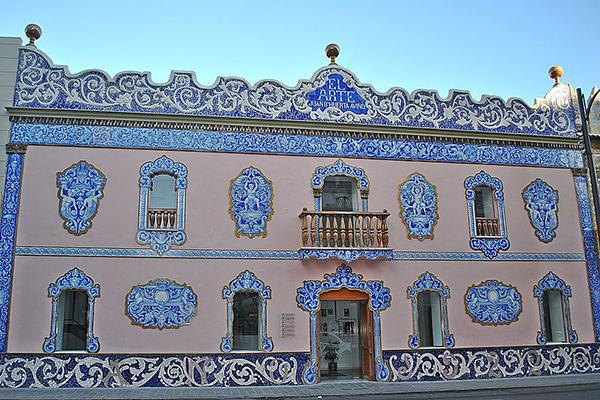 Image: https://www.flickr.com/photos/buscavientos/, CC BY-SA 2.0, via Wikimedia Commons
Parking in Manises
There are paid parking stalls throughout Manises. You can pay with cash or credit card at the machine, and you will need to pay attention to time limits so as not to overstay.