Mahon is a harbourside town and the capital of the Spanish island of Menorca, and it's the perfect relaxing getaway for any holiday. Secure a Menorca Mahon car rental to check out the best spots all over the island.
You'll find Mahon on the edge of the second-largest natural harbour in the world (only after Pearl Harbour), and you may recognise the moniker from a famous type of cheese named after this city.
It's a small island, so it's easy to zip about between the beaches and towns. Cala Galdana is only half an hour away from Mahon and is easily one of the most picturesque white-sand-blue-water beaches in the region. Coves Noves is even closer - only 15 minutes away - and is a good place to go for a round of golf or for more time at the beach. And Punta Prima, just 20 minutes south of Mahon, is the place to go for seafood restaurants and fun bars by the beach.
Booking a car hire in Mahon with AirportRentals.com
Planning your Mahon car rental can be much simpler and easier than you might think with the help of Airport Rentals. Our search function brings together information from leading rental suppliers in Mahon to give you all the options in one place.
Simply enter your Mahon travel dates to generate a list of vehicles available during your time on Menorca, and as it is presented with the most affordable cars at the top, you can quickly pick the cheapest Mahon rental on the table. If you already have an idea of the kind of car hire you want, such as one with automatic transmission or a smaller vehicle, use the filters to cut down your search to only see relevant results.
As soon as you've made your decision, you can book securely through Airport Rentals and gain access to the online reservation management system so you can return to your booking at a later date.
Introducing Mahon
The city of Mahon has a permanent population of only 30,000 or so people, but this number swells and recedes like this port's tide thanks to the vast numbers of tourists passing through the town. Much of this popularity is thanks to the city's concerted efforts to spruce itself up with the renovation of the historic centre. Of course, Mahon cheese is another big drawcard, as this traditional treat is made on the island and shipped around the world. Interestingly, Mahon is also considered to be the birthplace of mayonnaise.
Mahon is just ten minutes from Menorca Airport.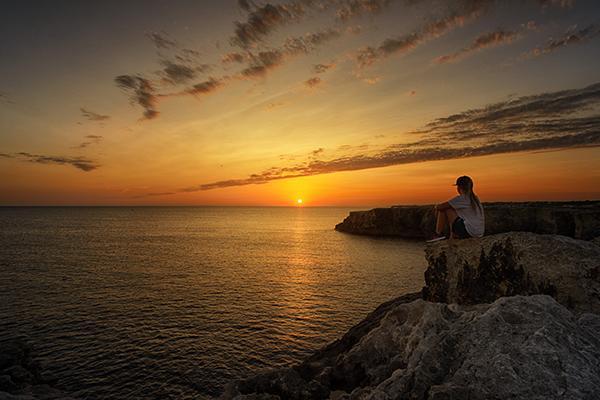 A driving guide to Mahon
Driving a car hire from Mahon to other locations on the island
There are a handful of main roads criss-crossing the island that will serve as your primary routes wherever you go. The Me-1 is the main road, and it goes all the way from Mahon to Ciutadella de Menorca at the other end of the island.
Tips for driving a car hire in Mahon and Menorca
Prepare for picking up your Mahon car rental and hitting the roads with these handy driving tips:
● You will drive on the right-hand side of the road on Menorca.
● While it is possible to take a car on ferries between islands, it will likely be cheaper and less hassle to return your Mahon rental and pick up a new one in your next destination.
● The speed limit in towns is 50 kilometres per hour and 90km/h on roads outside of the towns.
● There is zero tolerance for drink-driving, and on-the-spot fines will be given if you are caught.
● There are only a handful of petrol stations on the island. Note where they are and their opening times before you drive.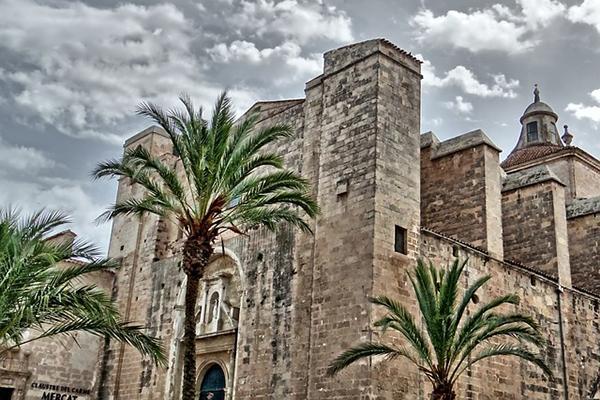 Parking your car hire in Mahon
There are some metered parking spaces on Mahon's streets, although these are often full. There are also free spaces down by the port, and two underground parking garages - one under the central Placa de S'Esplanada and the other behind Claustre del Carme.