The beautiful waters of Richards Bay are calling; pack your bags for a fantastic holiday on South Africa's east coast. Hit the stunning beaches that stretch along the coast, try your hand at surfing, wander down the marina, dine out at delicious restaurants, and learn about the town's rich coral industry history. Often referred to as the 'gateway to Zululand', Richards Bay is just a short drive away from some spectacular South Africa nature reserves, and the ideal place to rent a car from and explore the region.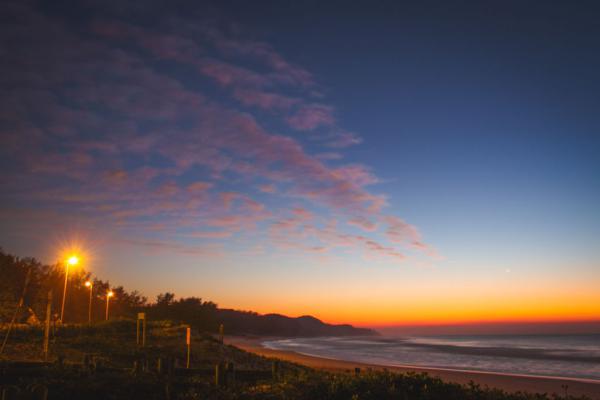 Image: Rudi Stadler
Pre-book a cheap rental car in Richards Bay
For easy and convenient car rental in Richards Bay, book with Airport Rentals. With just a few clicks, we deliver the best car rental deals across multiple brands at Richards Bay Airport, all on one handy page.
Enter your travel dates into our powerful search engine to generate a list of vehicle hire options, organised by price. Filter by car type, group size, transmission and more to refine your search until you find the ideal vehicle for your travels. With instant online confirmation, no additional booking fees and 24/7 customer service, you'll be booked and ready to go in just a few minutes.
The Richards Bay Airport
The Richards Bay Airport is on the move; at least, that's the ultimate plan. The airport is looking at moving to a bigger location which would allow larger aircraft such as cargo and international carriers to land. While talk is still in progress, they're dreaming big with the eventual move looking to be highly beneficial for locals and tourists alike. This won't affect your airport experience, however, as domestic flights still run as per usual to and from Johannesburg, Cape Town, Port Elizabeth and Durban. Pick up your rental car keys from the kiosks just outside the main terminal building.
Your guide to driving a car hire in Richards Bay
The roads in Richards Bay are well maintained and signposts are easily visible. On the whole, it's safe to drive during the daytime, but it's always good to keep your doors locked, as you may be approached by vendors while stopped at traffic lights. Avoid driving at night, if you can, and watch out for the occasional reckless driver.
Getting to and from the Richards Bay Airport
The Richards Bay Airport is situated 10km north of the center of town. From the airport, head onto Fish Eagle Flight, taking a right onto Nkoninga Road. A left onto E Central Arterial will get you into town after about 10 minutes on the road. Alternatively, jump on a shuttle or hail a taxi to pick up your rental car from town.
Tips for driving your car hire in Richards Bay
Be sure to read up on South Africa's road rules before embarking on your Richards Bay road trip, and take note of these handy tips before getting behind the wheel of a rental car.
● Stick to the left, and give way to your right.
● Local drivers can be a bit reckless, so always be aware of other vehicles and keep a safe distance.
● Always carry your driver's licence.
● The blood-alcohol limit in South Africa is 0.05%, but we suggest not driving at all if you're intending to drink.
● Traffic lights are called 'robots'.
Where to park at Richards Bay Airport and in town
At the Richards Bay Airport, there is a designated pick-up/drop-off zone, as well as short-term and long-term parking. Both the parking lots are located outside the terminal building, and are monitored by parking wardens.
In Richards Bay, shopping centres, attractions, and accommodations all have car parking facilities. There is some on-street parking, often watched over by a parking guard. These wardens can be identified by a vest, and standard practice is to tip them R2 and above. Be sure not to leave any valuables visible when you leave your vehicle.