Originally called Pietersburg, Polokwane (renamed in 2002) is the largest city in northern South Africa. A thriving, vibrant community calls this buzzing city home, and with the lowest crime rates in the country, it really is a 'Place of Safety'. Jacaranda trees burst into blossom in October, lining the streets in radiant purple hues, making wandering the city streets a magical experience. Check out the wonderful museums, meander through the parks, and spot the wildlife at nature reserves. The best way to experience all this fascinating city has to offer is by renting a cheap car in Polokwane.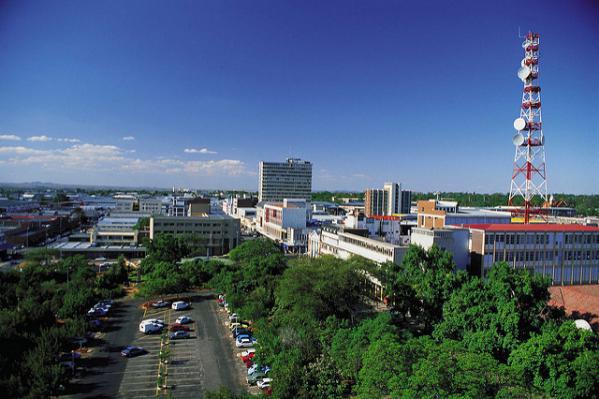 Image: South African Tourism
Booking a cheap Polokwane car hire with Airport Rentals
Tick another item off of your holiday to-do list by booking your rental car in Polokwane with Airport Rentals. Simply enter your travel dates into our powerful search engine to generate a selection of available vehicles from a wide range of suppliers at Polokwane International Airport.
Quickly and easily compare brands, prices and features. Whether you're after a compact car, van or 4WD, you'll be able to refine your choices down to one, in just a few clicks. Choose a vehicle, book securely online and do not worry about having to pay any additional fees for the convenience. Plus, our customer service team is available 24/7, ready to answer any questions you might have throughout the process.
Polokwane International Airport
Still formally called the Pietersburg International Airport, the city's name change hasn't deterred travellers flying into Polokwane Airport. Domestic flights depart multiple times per week to and from Johannesburg OR Tambo, connecting passengers to the rest of South Africa and abroad. Touch down and enjoy the retail shops and cafes before picking up your rental car keys from the kiosks in the arrivals lounge.
Guide to driving your car hire in Polokwane
Polokwane developed with cars in mind, so streets are well maintained and well signposted. The city lies on the national N1 road, which connects up with major South African cities such as Pretoria, Johannesburg, Bloemfontein and Cape Town. This route can get congested at times so it is best to avoid at peak traffic hours if possible.
Getting to and from the Polokwane International Airport
Polokwane International Airport is located 5km north of Polokwane, making the drive to the city an easy 10 minutes. From the airport, follow Gateway Street to Landdros Mare and take a right, following this road until you reach the centre of town. If you'd rather pick up your rental car from the city, hail a taxi or check if your hotel offers a shuttle service, as many do.
Handy tips for driving your rental car in Polokwane
A mix of urban and natural scenery make up Polokwane's surrounding area, so the driving experience is ever changing.
● Remember to keep to the left, and give way to your right.
● It's illegal to use your mobile while driving, and remember to wear your seat belt at all times.
● While Polokwane literally means 'Place of Safety', it's good to be cautious. Have your doors locked at all times.
● Keep a safe distance from other vehicles.
● If you can, avoid driving at peak traffic hours.
● Read more tips on driving in South Africa.
Where to park at the airport and in Polokwane City
Secure, monitored parking is available for both short and long-term periods at Polokwane Airport. Rates begin at R2 per hour, with a maximum of R15 per 24 hours. All car lots are a short walk away from the terminal building.
Polokwane has several city centre streets which have parking available, including Jorrisen Street, Bodenstein Street, and Thabo Mbeki Street. Malls and attractions such as museums and galleries have their own parking.