The seaside town of Margate in South Africa is a charming holiday location where people gather to bask in the sunshine and lounge in the Indian ocean over the summer months. With its beautiful parks, cafes and shops, rock pools and lagoons, there's not much about this KwaZulu-Natal South Coast town that isn't desirable. Rent a car in Margate to dive deep into the vibrant culture, welcoming community, and spectacular natural attractions the area has to share with you.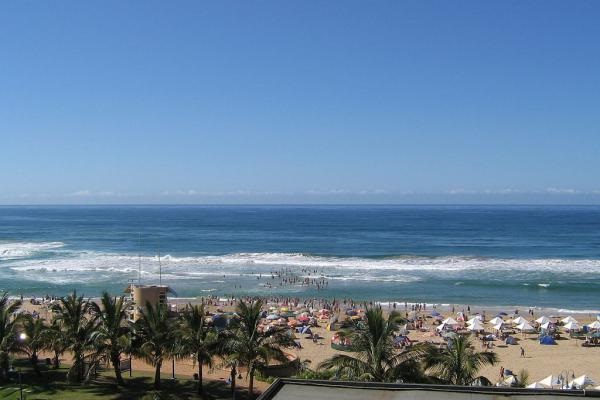 Image: ~ souTH AFRica ~
Pre-book a cheap car hire in Margate with Airport Rentals
With Airport Rentals, booking a cheap rental car in Margate has never been easier. Simply pop in your travel details and hit 'search' to find and compare vehicle hire options across multiple suppliers in one handy place. Select from brands such as Budget, Europcar, Avis and Auto Europe, refining your options by style, group size, transmission type and more. Once you've narrowed your options to one, complete your booking securely online without the hassle of additional fees. If you have any questions throughout the quick and easy process, simply give us a call. Our customer service team is available 24 hours a day.
Overview of Margate Airport
A small commercial runway and terminal, the Margate Airport is cosier than its larger city counterparts such as Port Elizabeth and Cape Town, but it has daily flights to and from Johannesburg OR Tambo Airport (schedules change seasonally).
Driving your car hire in Margate
Traffic can be congested during the summer months, especially during Christmas as the locals and tourists pour into the beautiful town. Route 61 runs right through Margate, so be aware of traffic around the highway on-roads. The R620 is the main coastal road to the east of Margate, which is perfect for starting the ultimate South African coastal road trip.
Driving from Margate Airport to the town's centre
Margate Airport is located 5km southwest of the CBD. Head out onto Tedder Ave from the airport, continue on to Jellicoe Road which turns into Alexander Ave. Turn right onto Wingate Ave and follow the signs to arrive in the city centre after about 10 minutes.
Handy driving tips for Margate rental car
Margate is a pretty cruisy place to drive around, but if this is your first time to South Africa, make sure you read up on the road rules before you set off in your rental car.
● Remember to keep left, and give way to your right.
● Keep a safe distance away from the car in front of you.
● Driving in the countryside? Look out for animals which may wander onto the road.
● Look out for pedestrians, especially along the waterfront.
● It is illegal to use your mobile phone while you're driving.
● Speed limits in urban areas are generally 60km/h and up to 120km/h on the highways. Be aware of speed changes, and drivers pushing the limit.
● Read more tips on driving in South Africa.
Where to park at the airport and in Margate
While the airport is small, Margate has over 130 car parks for passengers, all of which are located just a short walk away from the terminal building. Pre-booking a car park is not currently an option, however there are plenty of parks, so you'll be sure to secure one as you arrive.
In the town centre, you can find on-street parking, as well as parking at the shopping malls. Most attractions and nature reserves in the area will also have car lots for you to park your rental car. Due to car break ins in the area, car parking areas are often patrolled by parking wardens, knowns as 'car guards'. They wear identifiable vests and keep an eye on your vehicle. A tip of R2 and up is recommended for the service.