Situated south of Malaysia between the Indian Ocean and South China Sea, Singapore is one of the most unique and innovative cities in all of Southeast Asia. Don't miss your chance to explore this city-state, book an airport rental car today.
Singapore is famous as a booming global business hub with balmy weather and pristine streets, home to over 5 million residents with ethnic backgrounds from across the globe. Visitors can sample top cuisine across the whole spectrum, from Michelin-star restaurants to hawker fare - there is always something delicious around the corner. Enjoy plenty of green space amongst skyscrapers like the Singapore Botanic Gardens, a treat for every visitor. Shop, relax, dine, swim and so much more when you travel in Singapore. Explore at your own pace with an airport rental car.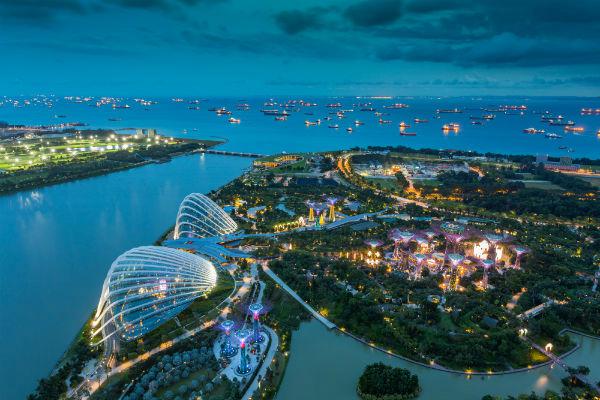 Booking a Singapore rental car with Airport Rentals
Don't wait until the last minute - snag a cheap rental car from Singapore Changi Airport using Airport Rentals. Simply type in your travel dates and click 'search' to access a large inventory of vehicles from trusted car suppliers. Narrow your selection with preference filters such as car type and rental brand. You can choose to ride in style with a luxury car or grab a petrol-friendly compact vehicle to get around Singapore
Once you have made your choice, complete your booking on our secure site and enjoy complimentary benefits such as unlimited mileage and theft protection. Plus, there's no stress about hidden fees and you'll have access our 24/7 customer service should you need it.
Singapore Changi Airport (SIN)
Singapore Changi Airport is one of the largest transport hubs in Southeast Asia, serving almost 60 million passengers each year. The airport is divided into three terminals offering a plethora of duty-free shopping, eateries, bars, relaxation areas, gardens, entertainment centres and even a swimming pool. Once you are ready to leave this extravagant airport, head to the Arrivals Hall in Terminal 1, 2 or 3 to collect your hired car. (Be sure to take note of the specified location when making your reservation).
● Changi Airport Terminal 1 car rental
Changi Terminal 1 is the oldest terminal at Singapore's Changi Airport. It has been remodeled and has is now 38,000 square meters and can hold over 20 million passengers per annum.
● Changi Airport Terminal 2 car rental
This terminal was opened in 1990, it is next to Terminal 1 and coincided with the opening of the Skytrain system which links the two other terminals. It hosts all Singapore Airlines flights as well as many other Asian Carriers.
● Changi Airport Terminal 3 car rental
Terminal 3 was opened in 2008 and has increase passenger capacity by another 22 million. Its innovative design is made mainly of glass which is highlighted by over 900 skylights. It also include a 'living wall' made of plants and waterfall.
If you made arrangements to pick up your car hire in downtown Singapore, take the train, 36/36A public bus or taxi to the city.
International flights arrive to Changi regularly from worldwide destinations including China, the United States and Australia, to name a few.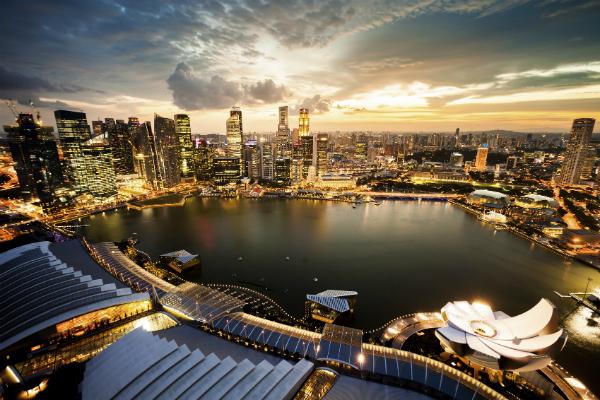 Guide to driving in Singapore
Use our guide on driving tips, directions and parking for Singapore.
Driving from the airport to downtown Singapore
Depending on the time of day, getting from Changi Airport to Singapore can take anywhere from 30 to 45 minutes. The quickest route is via PIE highway. Exit the airport and take the PIE ramp to Singapore Expo. Next, take exit 11 and turn right on Paya Lebar Road. Follow this to reach the city limits.
Driving tips for your Singapore car hire
Traffic regulations are strictly enforced by cameras and police; abide by the road rules to avoid fines. Read on for more driving tips:
● Drive on the left side of the road and overtake in the right lane.
● Turning left at a red light is illegal.
● The speed limits are as follows: 50 km/h in urban areas and 90 km/h on expressways.
● Use of mobile phones is prohibited when driving.
● Avoid drinking and driving, it's not worth the risk.
For more tips and rules of the road, check out the Singapore rental car page.
Parking options at Changi Airport and around Singapore
Each terminal at Changi Airport offers a complimentary 10-minute grace period for quick pick ups and drop offs. If you need to stay longer, pay S$0.04 per minute or S$57.60 for a 24 hour period.
Find many multi-story parking garages scattered across the city near major shopping areas, plazas and tourist attractions. Expect to pay around S$1 to S$2 per hour with discounted fees depending on the time of day.
Need more motivation to visit Singapore? Check out this guide to our favourite Asian escapes.