Dakar is Senegal's capital city, spread across the triangular peninsula of the western point of the country. Due to the city's size and its many attractions, picking up a car rental at Dakar Airport when you arrive is the easiest way to see it all.
You can find a little bit of everything in Dakar, from the traditional Medina quarter to the modern business hubs and thumping nightclubs. The House of Slaves offers a fascinating look into the history of the region and the devastating slave trade across the Atlantic. The IFAN Museum of African Arts adds a cultural touch, while the markets and beaches are ready for shopping and relaxing.
Plus, your own rental car makes it a breeze to venture out of the city if you're looking to turn your Dakar visit into a road trip. From here, you can head south down the coast for a six-hour drive to Banjul in The Gambia to explore this quiet capital and its portside markets. Or, make it a one-way trip and head up the coast, through Senegal's St Louis, and up to the oceanside city of Nouakchott in Mauritania.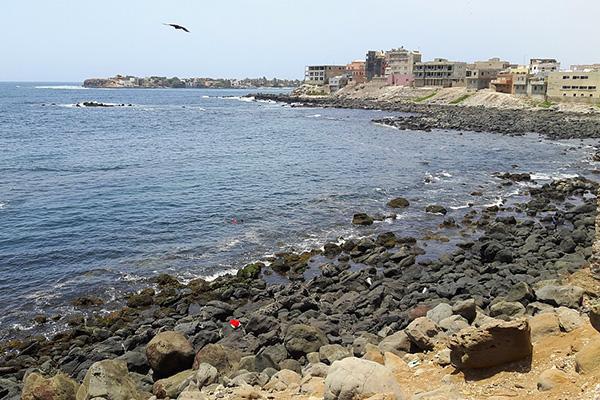 Find the best deals on car hire at Dakar Airport with AirportRentals.com
With multiple rental companies to choose from at Dakar Airport, it can be a time-consuming process to check with each one to find the best deals. Take out the hard work and time by running one search with Airport Rentals to compare all leading brands and deals in one place.
Start by entering your Dakar travel dates and hit search, or uncheck the 'return to same location' box if you're looking for a one-way trip. The results page offers an up-to-date list of rental vehicles available during your stay, ordered with the most affordable at the top so you can easily book the best deal immediately. As you scroll through the options, you'll view features and benefits of each rental as well. Use the filters to narrow down your search by car type or transmission, and use the heart icon to create a shortlist if you're having trouble picking the perfect rental for you.
As soon as you've decided on your Dakar car hire, book with Airport Rentals to secure the reservation and gain access to our 24/7 assistance and online rental management system.
Introducing Dakar Airport
Dakar Airport, officially known as the Léopold Sédar Senghor International Airport (DKR), is a busy transport hub just outside of the city, not to be confused with the new Blaise Diagne International Airport (DSS), which is roughly 40 kilometres from Dakar. DKR serves approximately 2 million passengers every year, offering destinations such as Paris, Istanbul, Frankfurt, and Buenos Aires.
The terminal offers modern amenities and facilities, from ATMs and shops to bars, restaurants, information desks, and paid internet. You will find car hire desks inside the airport by the baggage carousels.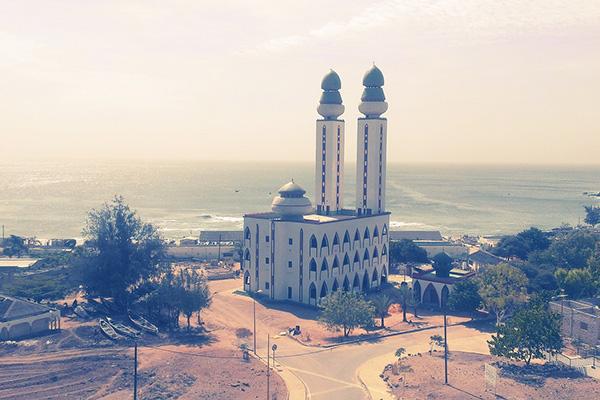 A guide to driving in Dakar
Driving from Dakar Airport to the city centre
From Dakar Airport it's a short 10-kilometre drive into the heart of Dakar, which should take approximately 20 minutes. Leaving the terminal, take a right turn onto the Route de Aeroport, and follow this road as it becomes the Voie de degagement, which goes right through the city.
Tips for driving in Dakar
Prepare for driving your car hire in Dakar by familiarising yourself with local conditions and road rules. Below are a few tips to keep in mind:
● You will drive on the right-hand side of the road in Senegal.
● Consider renting a 4WD to handle driving over potholes and cracks in the roads.
● Open roads typically have speed limits of 80 km/h.
● Try to avoid driving at night.
● Be wary of local drivers as some will ignore driving rules and signs.
● Learn a few basic driving terms in French to help you understand local signs.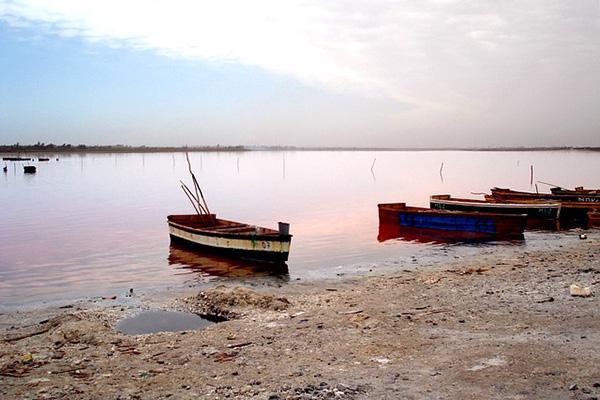 Parking at Dakar Airport
You have two options for parking at Dakar Airport: either take one of the 330 paid stalls directly in front of the terminal or park for free on the road to Yoff, roughly 200 metres from the airport entrance. Should you park in the paid stalls, you'll pay CFA500 per hour. You can pay at the payment terminal before leaving.
Parking in Dakar
Parking in Dakar can be tricky, as some central city lots are reserved but do not have signs. Available spots typically cost around 500 CFA francs per hour, and it's best to look for a dedicated parking garage, or even to stay in a hotel that offers gated parking with your room.