Ponta Delgada on the luscious green island of Sao Miguel in the North Atlantic Ocean off the coast of Portugal is a charming city with a magnificent combination of ancient history and seaside adventure. Hire a car to discover the intricate layers of the city before exploring the rest of the island.
Stunning museums and gothic churches are among the interesting architecture lining the narrow cobblestone streets of this historic city. Restaurants serve up some of the islands most tasty dishes, while cosy cafes carry a wide selection of delectable pastries (pastelarias in Portuguese).
Sao Miguel's southern location among the other eight islands that make up the Azores archipelago is a great starting off point for an epic island hop. From Ponta Delgada, you can take the ferry north or catch a cheap flight to Terceira, then over to Sao Jorge, and lastly Pico.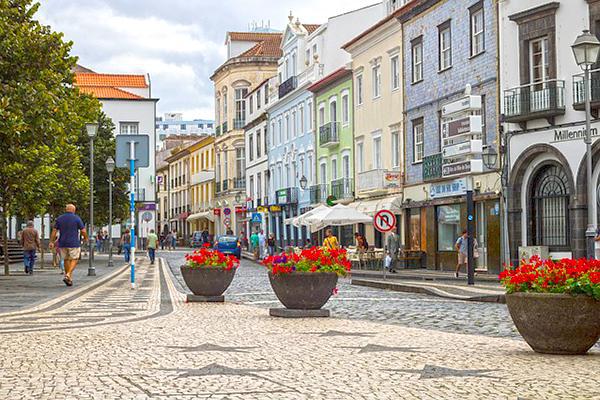 Renting a car with Airport Rentals
Airport Rentals is your one-stop shop to find the best deal on car hire in Ponta Delgada. Simply type in the details of your itinerary and click 'search' to generate a list of available cars with the most affordable options at the top. Each car presents with a detailed description including specs, rental company, terms, cost, and more for easy comparison. Choose anything from compact cars to luxury vehicles and everything in between. Once you've identified your perfect rental, finalise your booking with just a few strokes on the keyboard.
Most rentals come with instant confirmation, and should you need to make changes post-booking, our handy online reservation management system and customer service centre are ready to assist any time, day or night. Take the frustration out of hiring a car and use TrustPilot's No.1 ranked site for car hire.
Ponta Delgada Airport (PDL)
Only minutes away from the city's downtown, Ponta Delgada Airport, also known as Nordela Airport, is a small and well-maintained facility with plenty of conveniences. Visitors have access to mobile charging stations, free WiFi, souvenir shops, and a few dining establishments. As the primary and busiest airport in the archipelago of the Azores, Ponta Delgada Airport offers cheap flights to almost anywhere in Portugal including Lisbon, Madeira, Santa Maria, and Faro.
Once you've gathered your belongings from arrivals, head to the car hire kiosks to collect the keys to your hired car.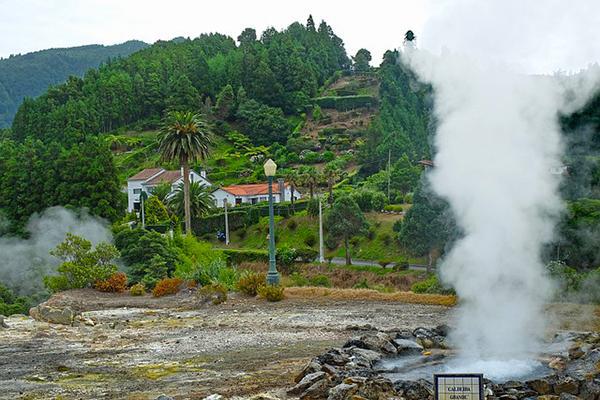 Guide to driving in Ponta Delgada
Directions from the airport to downtown Ponta Delgada
From the Ponta Delgada Airport, travel east to route EN1-1A and through the roundabout onto R. Jose das Neves Ferreira. Continue on this road and turn right at Av. Principe do Monaco. Continue through the first roundabout and at the second roundabout, exit onto EN1-1A. Stay on route EN1-1A to access the heart of Ponta Delgada. This scenic route should take about 12 minutes.
Driving tips for your Ponta Delgada car hire
With a generally laid-back driving atmosphere, you'll have no problem taking in the surrounding scenery of Ponta Delgada and Sao Miguel Island. Just remember to pull your hired car over to take pictures, and read these tips for a safe holiday:
● There are lots of narrow winding roads around the island, so drive with caution and keep an eye out for pedestrians.
● To avoid a hefty penalty fee, keep your mobile phone in hands-free mode.
● Follow the posted speed limits to avoid on-the-spot fines.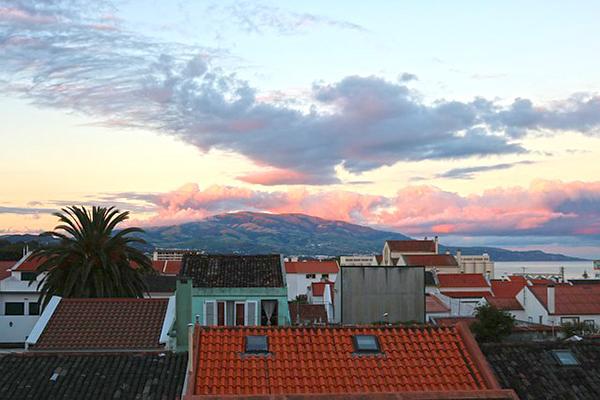 Parking options at Ponta Delgada Airport and in Ponta Delgada
Car parking at Ponta Delgada Airport is convenient and safe. Only steps away from the terminal, the P1 lot is for short-term parking, and P2 is for medium to long-term stays. For pricing information, visit the parking page of the airport website.
Parking can be difficult to locate in the city, but many hotels offer free parking for its patrons. Roads are narrow, so on-street parking isn't permitted but you can pay to park your rental in a lot or garage should you find a space. Keep in mind that parking spaces tend to be tight so use extra caution to avoid damages.