Belonging to the nation of Portugal and located off the coast of Morocco, Madeira is a subtropical island chain with a mild climate and natural beauty galore. Pick up your rental car from Madeira Airport, and you can visit not only Funchal but the many small towns and cities that ring the coastline, as well as the charming mountain settlements inland.
Madeira has been called both the "Garden in the Atlantic" and the "Islands of Eternal Spring", and both of these monikers are accurate in describing the amazingly verdant nature of the archipelago, where mountains roll down to wild coastlines, coves and beaches. Funchal is the regional capital and largest city in Madeira, a great place to base your adventures.
At more than 700 square kilometres, the main island on which the airport is located (also called Madeira) is an ideal size for a fantastic road trip, allowing you to explore every nook and cranny should you so desire. A ferry connects the main isle with the much smaller Porto Santo.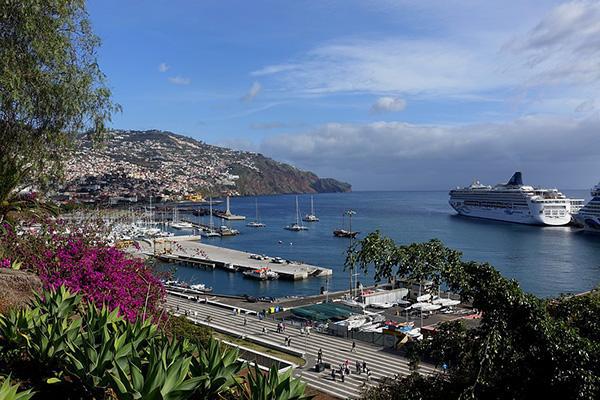 Booking a Madeira Airport rental car
Finding and booking the best vehicle for your travels can be quite a task, no matter where in the world you are headed. With options ranging from luxury vehicles to small, simple sedans and so many different rental suppliers - each with a separate site to sift through - hours can be spent in the pursuit of a perfect car hire. At Airport Rentals, we make it easy and efficient - just enter the dates for which you need a car and receive a list of results from a range of suppliers, all in one place so you can peruse, compare and choose with no problems.
Our handy filters streamline the process even further, allowing you to make a shortlist of top options. What's more, the Airport Rentals team is always working to get you some of the best rates on the world wide web, so you can find a rental deal that fits your budget. Call the reservations team, available by phone 24/7, with any questions.
Madeira Airport (FNC)
Madeira's airport is also commonly known as Funchal Airport, and officially named Cristiano Ronaldo Madeira International Airport after the famous football player born on Madeira. A range of airlines fly between there and many destinations around Europe, notably Lisbon, Porto, London and Paris.
The single terminal offers shopping and dining including duty-free outlets, cafes and a gelato stand, free WiFi and travel information services. There are car hire counters in the terminal.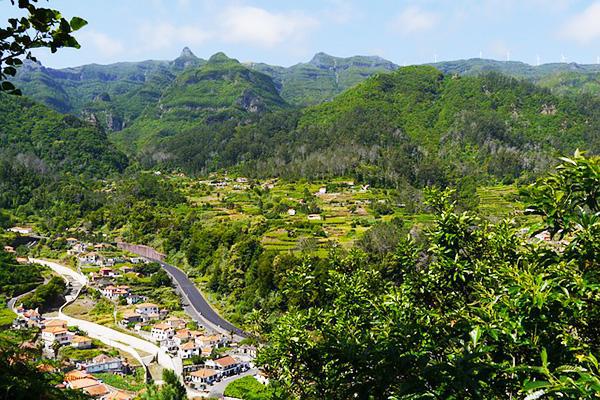 Guide to driving a rental car in Madeira
Driving from the airport to Funchal
Funchal is Madeira's largest city and a common destination for those just arriving to the island. The journey of 21 kilometres should take around half an hour. Depart the airport on the VR1 and follow it along the scenic coast towards Funchal. Take the V1 exit towards Pilar and follow this into central Funchal.
Portugal car hire driving tips
● In Portugal, traffic flows on the right. If you come from a country that drives on the left, familiarise yourself with this before hitting the highways.
● Portuguese drivers are known for considering road rules to be more like vague guidelines. Drive defensively.
● Madeira has many hilly, windy roads. Use your engine to slow down where possible rather than pumping the brakes, and take extra care on blind corners.
● The blood alcohol concentration limit for drivers in Portugal is 0.05%.
● Our road trip essentials list will help you prepare for an enjoyable journey. We also recommend a GPS for navigating the winding Madeiran roads and perplexing Portuguese street names.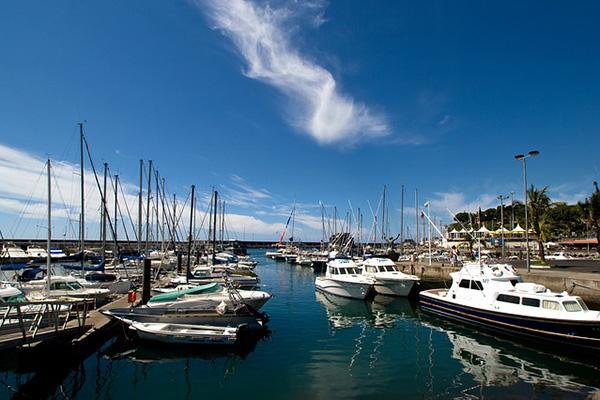 Parking at the airport and in Funchal
There are parking lots at the airport with easy pedestrian access to the terminal. The Express park costs €0.75per 15 minute period, up to €18.50 per day. The Long Stay park costs €0.50 per 15 minute period, up to €6 per day, and the Low Cost park costs €0.55 per 15 minute period, up to €7 per day.
On-street parking in Funchal is marked in blue, and generally metered. There are also many multi-storey car parks where you can park for around €6-10 per day.