Parañaque is a Filipino city in the sprawling Metro Manila region, located on the narrow piece of land between Manila Bay and the Laguna de Bay freshwater lake. It is a great place to pick up a car hire and begin exploring, as it is home to one of the nation's busiest markets, a strong culinary culture, and plenty of the malls which Manila residents and visitors alike love to frequent. Parañaque is also the location of Manila's international airport, making it a gateway to the city and beyond.
Along with the many urban delights of Manila, a car hire from Parañaque can take you to visit many places on the Philippines' main island of Luzon, including natural gems like the Aurora Memorial National Park on the east coast, Baguio the nation's "Summer Capital", and historically rich Angeles. . Book a car, pack your road trip essentials and explore.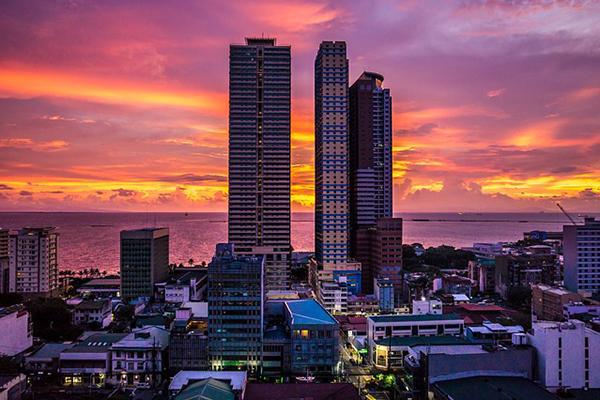 Book a car rental deal in Parañaque
Metro Manila is a vast, confusing place - but finding a car to rent in Parañaque is easy with Airport Rentals. From high end luxury vehicles to small and fuel efficient cars, we bring a whole range of options together in one place so you can compare them all and choose the perfect rental. Simply enter the dates of your trip, sit back and wait for a list showing what's available in Parañaque from many different suppliers.
Results are listed with the cheapest rates at the top, making it easy to spot a bargain. Once you've found your ride, lock it in with our secure booking process - and if you have any questions, contact our customer service team who are available by phone 24/7. Renting a car has never been easier - so get ready for a road trip adventure!
A guide to Parañaque
Parañaque's climate is tropical, like that of the rest of Manila. The wet season lasts from July to September, with the rest of the year being considered dry season. The average daily temperature is around 34 degrees Celsius. Roman Catholicism is the primary religion in the city, which has two national shrines.
The city is a great spot for seafood lovers, home to several small fishing villages, a seafood market and a lot of seafood restaurants. There are three large malls of the "SM" brand along with several other small ones, and there are also a high concentration of hotels and casinos in the area.
Parañaque is directly adjacent to Manila Airport (MNL), officially called Ninoy Aquino International Airport. This big air travel hub is the primary gateway for visitors to the Philippines, and from there many connect on domestic flights to popular destinations such as Cebu. The airport has four terminals, with a connecting shuttle bus, plenty of parking facilities and a range of shopping and dining options.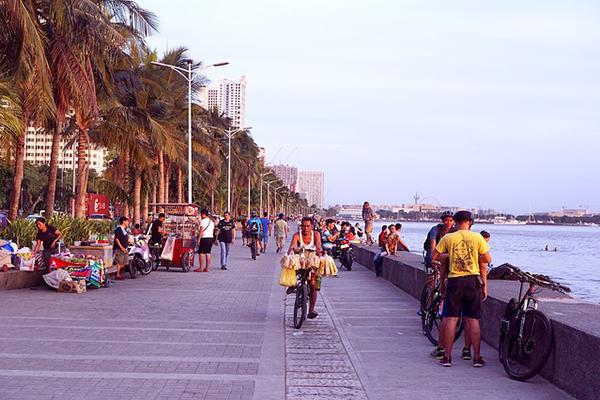 Guide to driving in Parañaque
Enjoy a safe journey with your Parañaque car hire! The city traffic in Metro Manila gets quite hectic, so we recommend staying away from the more congested areas as you acclimatise.
Philippines driving tips
● In the Philippines, cars drive on the right-hand side of the road and overtake on the left.
● Drivers in the Philippines are known for their disregard of lane marking, road signs, and use of turn signals. Be vigilant!
● Speed limits are set at 30 kilometres per hour in urban areas, 50 kilometres per hour in rural areas and 100 kilometres per hour on motorways.
● The blood alcohol concentration limit in the Philippines is 0.05%. We recommend avoiding drinking altogether before getting behind the wheel.
● The country has some toll roads, including many on the island of Luzon and in the Metro Manila area. Check with your rental company whether your car is equipped for electronic payment for any of the toll roads.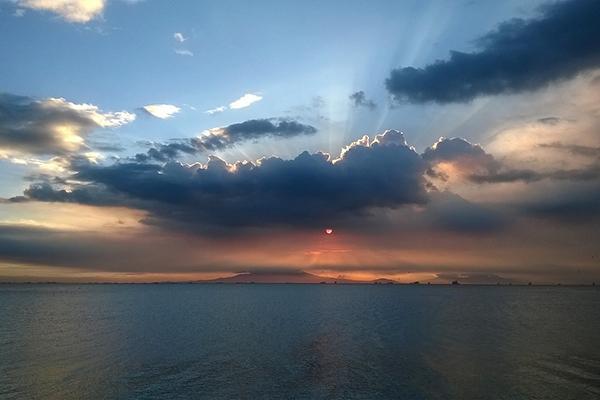 Parking in Parañaque and around Manila
Parking in Parañaque and the rest of Manila is a mixed bag of paid street parking, parking buildings, and free parking wherever you can find space, so be prepared for anything. Many malls do charge a small fee for parking in their attached buildings, although in some cases you may be able to have your ticket validated with purchases. It is recommended for those with rental cars to book accommodation that includes a parking space.