With six cities and twelve towns comprising Manila, this is the most densely populated city in the world. The Philippines capital offers a true melting pot of cultures, with a range of things to see and do, from funky tucked away coffee shops and bars, to ultra-modern skyscrapers and shopping areas. Renting a car at Manila Airport will ensure you have the freedom to see it all.
Thanks to its central location, Manila is also the perfect starting point for any road trips in the Philippines. You could take a short two-hour road trip up to Mabalacat City in the Clark Freeport Zone, where the whole region is known for its crops. You might even consider a one-way road trip down the length of the Philippines, finishing in a beachside location such as Davao City or General Santos in the south.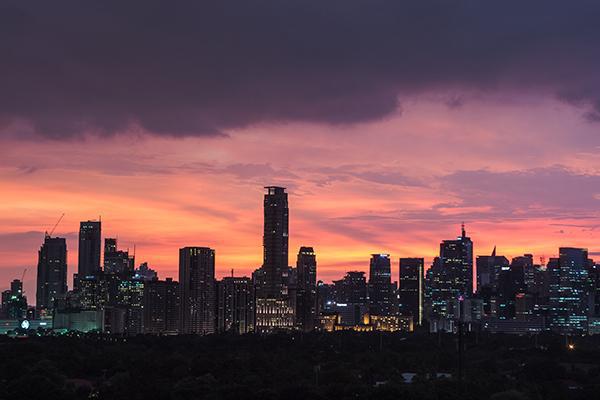 Find the best deal on car hire at Manila Airport with AirportRentals.com
A terminal as large and busy as Manila Airport will always offer a huge array of choice when it comes to renting a car. To save yourself time and hassle, use car rental comparison site Airport Rentals to bring the terminal's car hire information together in one place.
To begin, enter your Manila travel dates and hit 'search cars'. This generates a list of current car rentals available at Manila Airport from leading suppliers during your stay. Vehicles are automatically listed with the most affordable rentals at the top, but with so many options, you may prefer to narrow down your results by filtering by vehicle size, transmission, economy, or brand.
Once you have a car in mind, book securely with Airport Rentals. There are no additional fees for booking, and you can manage your reservation online and get in touch at any time should you have any questions.
Introducing Manila Airport
Officially known as the Manila Ninoy Aquino International Airport (MNL), Manila Airport is the main gateway to the Philippines and a major transport hub in the region. Passengers can travel to and from locations around the Philippines and the world, including General Santos, London, Tokyo, and Sydney.
There is a huge selection of eateries and bars on site, as well as banks, a medical centre, a wide variety of shops, ATMs, and free high-speed WiFi throughout. Car hire desks for each major hire company can be found in all three terminals in the arrivals area.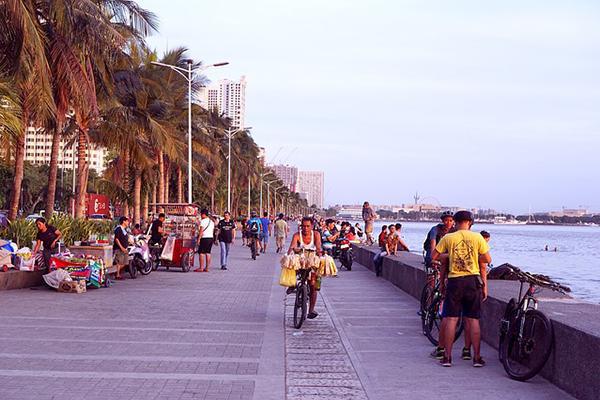 A guide to driving in Manila
Driving from Manila Airport into the city
If you're heading to the popular waterfront area, you'll drive roughly 30 minutes (12 kilometres) north of the airport. Leaving the terminal, you'll take NAIA Road and turn right onto the R-1, which you can follow along the shoreline into town.
Tips for driving in Manila
Expect plenty of traffic if you plan on driving in Manila, and keep these tips in mind for your trip:
● You will drive on the right-hand side of the road in the Philippines.
● Rent a GPS unit with your vehicle to help you navigate.
● Have patience and expect traffic congestion.
● Manila uses a coding system to reduce traffic in the city, whereby you will not be permitted to drive your vehicle in the area on one weekday per week. Talk to your rental agency about your driving plans and how to avoid this rule inconveniencing you.
● Avoid driving at rush hour.
● Always know what's going on behind you - make good use of your side and rear mirrors.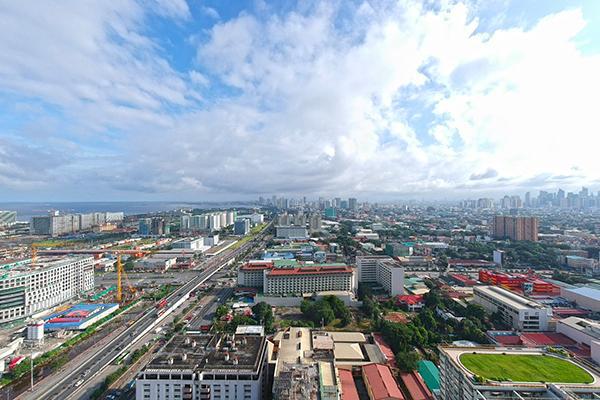 Parking at Manila Airport
There are parking lots for all four terminals at Manila Airport. Terminal 1 offers three lots - A, B, and C - of which A and B are the closest. Terminal 2 has more than 1,000 spaces, while Terminal 3 has recently upgraded to a new multi-level parking garage. The Terminal 4 parking area is smaller and is not used very often. Rates vary depending on the terminal and lot, but you will pay in pesos at machines dotted around the parking areas.
Parking in Manila
Parking can be hard to come by in Manila, so the most stress-free option is usually to find accommodation that offers a stall under the building. Otherwise, there are parking garages throughout the city, and on-street parking spots as well.