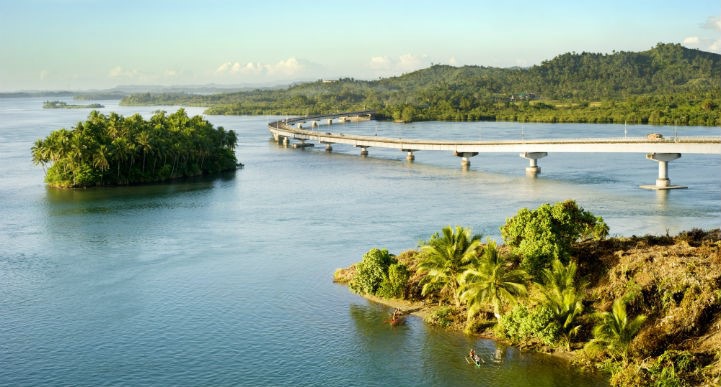 When contemplating a Pacific island escape, the Philippines might not come to mind straight away but this country has far more to offer than might be obvious at first glance. This is a country with innumerable cultural influences thanks to centuries of new arrivals, and this is reflected in the nation's cuisine, traditions, religion and art. After visitors have taken in their fill of Filipino urban culture, heading out on a path less travelled will treat the intrepid to stunning natural vistas and amazingly authentic cultural experiences.
Picking up a car rental in the Philippines will give you the chance to explore beyond the chaotic city streets and strike out for adventure further afield. The Philippines is located in the tropics after all, and there are thousands of secluded gems scattered across its multitude of islands.
AirportRentals.com - rent a car in the Philippines the easy way
Picking up your car rental after arriving in the Philippines is usually one of the first things you'll sort out, but booking well ahead of time is essential to save time, hassle and disappointment. Instead of laboriously trawling the internet trying to compare all kinds of different deals, smart travellers can use AirportRentals.com to take care of the entire process in one place.
Getting a cheap car rental in the Philippines is a breeze; all you have to do is enter a few little details about your upcoming trip, for example the time and place you want to pick up/drop off your Philippines car hire. Once this is taken care of, you can look over a bunch of car rental deals from different suppliers and compare them side by side. The most affordable deals will appear at the top, but if you have a specific kind of vehicle in mind it's easy to filter your results and find exactly what you're looking for. Once you've singled out the ideal Philippines car hire, the actual booking process can be done and dusted in minutes without ever having to leave the site.
Airport rentals around the Philippines
Most visitors to the Philippines will start their journey in the capital city of Manila, although with so many beautiful islands that you can visit, there's always a chance you might want to rent a car elsewhere in the Philippines.
● Manila car rental - Daring Manila's inner city streets is not for the faint hearted, but if you do choose to stick around the capital instead of striking out immediately from the airport, you'll discover a surprisingly soulful city. Browsing artisan markets, delving into the thriving music scene, sampling excellent coffee… there's far more to Manila than first meets the eye.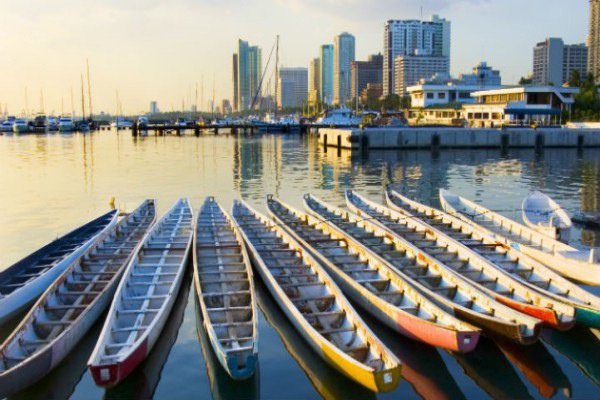 ● Lapu Lapu car rental - Diving enthusiasts probably already know about the world-class opportunities off the southeast coast of Lapu Lapu, but that's not the only thing on offer for those who are willing to give Cebu City a chance. Just across a bridge from Lapu Lapu, Cebu is like Manila's even rowdier younger sibling - but beneath the chaotic flow of the city, visitors can uncover a rich history and excellent nightlife.
● Davao car rental - Those headed for the south of the Philippines will likely find themselves touching down in Davao, the biggest city on the southern island of Mindinao. There's plenty to do and see in the city itself but most travellers will want to take the opportunity to head a little beyond the city limits to discover the nearby white sand beaches.
Car rental suppliers in the Philippines
When it comes to the car rental brands you can expect to choose from for your Philippines trip, there are a handful of internationally renowned car hire suppliers which you can find on AirportRentals.com. Europcar, Hertz, Avis and Budget all offer car hire in the Philippines so it's easy to find a brand you can trust.
Philippines road rules
Driving on the right hand side of the road is the norm in the Philippines, thanks to the country's American influences - if you're used to driving on the left, don't forget to take extra special care when changing lanes and at intersections. Both speed and distances are measured in kilometres, although signage is fairly infrequent. 40 km/h is a normal limit in towns and villages, while the Manila north Expressway allows drivers to travel at 100 km/h. Most of the time however, it's best to stick to a speed that suits the Philippines' often crowded traffic conditions. The legal blood alcohol limit in the Philippines is set at 0.05% which can put some people over the limit after a single drink, so it's best to take the passenger seat if you've been enjoying a few beverages.
Philippines driving tips
● Traffic in the Philippines is notoriously chaotic, but in spite of this there are relatively few accidents, due to slow speeds brought on by congestion. The most important attribute for navigating Filipino roads is patience.
● Driving at night isn't advisable, due to extremely sporadic street lighting and the fact that many locals either don't bother with headlights or don't turn them on until well after night falls.
● In rural areas, the quality of the roads is not guaranteed and caution is recommended, especially on bridges which sometimes have holes right through them.
● Tolls aren't common on smaller roads, but if you're taking the highways in between cities or regions it's best to carry plenty of change.