Plan a holiday to Nicaragua for your chance to explore breathtaking beaches, dramatic volcanoes and lively urban centres. Grab a cheap rental car from Managua Airport to experience everything this Central American nation has to offer.
Managua is Nicaragua's capital city full of bustling markets and cool street art. Situated on Lake Managua and home to over 2 million residents, the city offers tourist hotspots such as the National Museum and the Nacional Loma de Tiscapa, a hilltop park with a crater lake. Hop in your rental car to visit Chocoyero-El Brujo Natural Reserve to discover a lively forest, waterfalls and walking trails.
Continue your Nicaragua road trip with stops in Granada, Chinandega and San Juan Del Sur and choose to drop off your car hire at any location.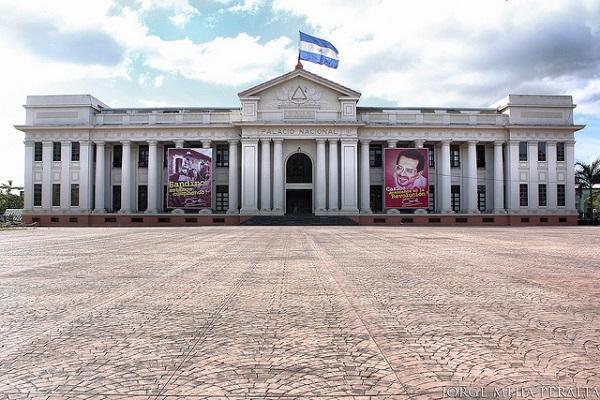 Image: Ann Kroon
Booking a cheap Managua Airport rental car
Ready to save time and money on your car hire needs for Managua? Use Airport Rentals to compare a vast inventory of top-quality rental cars from both international and domestic brands. Simply type in your travel details to obtain multiple deals on one user-friendly page.
Prefer a 4WD vehicle or renting from a certain brand like Avis? Refine your options using our preference filters to make your search even faster. Wrap up your booking on our secure site to receive instant confirmation and free benefits such as unlimited mileage. Plus, never worry about booking fees with Airport Rentals. Have a question? Our customer service team is ready to help at any hour of the day.
Augusto C. Sandino International Airport (MGA)
Land at Augusto C. Sandino International Airport, Nicaragua's busiest airport serving 1.5 million passengers each year. The facility offers duty-free shops, souvenir stores and a food court with a mix of international eats. Visitors can also enjoy complimentary WiFi after a long flight. Make your way to the Arrivals area to collect your rental car.
Are you picking up a car hire from a downtown Managua depot? Hail a taxi outside the terminal or arrange a shuttle with your accommodation.
Guide to driving in Managua
Use our guide for driving tips, directions and parking in Managua.
Driving from Managua Airport to downtown Managua
The journey to Managua city centre from the airport takes around 25 minutes. For the quickest route, exit the airport heading west on Panamericana Highway/CA-1, then take a left onto Pista Portezuelo and continue straight at the next roundabout which turns into Pista de La Solidaridad. Follow this road to arrive in the downtown area.
Driving tips for your Managua rental car
Driving in downtown Managua can be a bit overwhelming due to heavy traffic (both drivers and pedestrians). Stay alert, familiarise yourself with the area and use a voice-guided GPS to direct you to your destination.
Nicaragua driving tips
● Drive on the right side of the road.
● Avoid driving at night due to poorly lit roads.
● Be cautious of pedestrians and animals near the roads.
● Always abide by the rules of the road; police are known for stopping drivers and issuing fines.
● When using the rotunda or roundabouts, use turn signals to avoid violations and accidents.
For more tips and rules of the road, check out the Nicaragua rental car page.
Parking options at the Airport and in Managua city centre
Managua Airport offers parking directly across from the terminal. This car park is supervised at all times and costs C$20 for the first hour and C$10 for each additional half hour. If you need to park overnight, the rate is C$150.
To park in Managua, find on-street parking spots and parking garages in the business district. It is best to pay for a secure parking lot at night near your destination; many hotels offer this service.
Travelling to other countries in Central America? Book your hired car with Airport Rentals for Costa Rica, Mexico, Panama and more.