Wellington is The Coolest Little Capital in the World, and there's no denying this title with the city's cafe culture, welcoming atmosphere and charming waterfront. The city is in the middle of New Zealand, right on the bottom of the North Island but only a stone's throw from the South Island, so it's not only a great destination in itself, but the perfect starting point for adventures throughout the country.
It's definitely a place where you'll want a set of wheels to get around, so pick up your car hire in Wellington with a little help from Airport Rentals and see for yourself what makes this little capital so divine.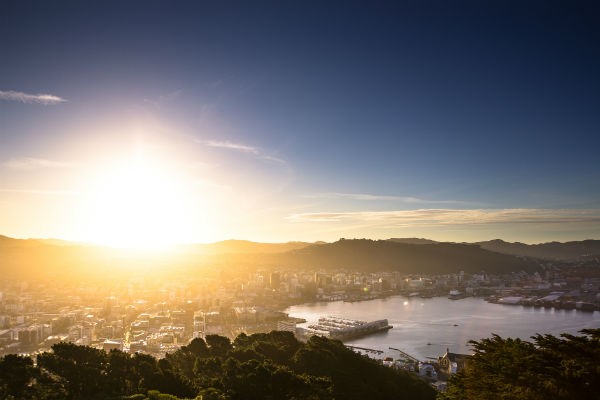 Find the right car - compare at Airport Rentals
There are five international car rental companies operating at the terminal, and some smaller suppliers with depots nearby. The majority of these have shuttle or meet-and-greet services to arriving passengers. With so many vehicle options, it can be difficult to search out the best one – that's where our handy and simple search engine comes in. Just input your relevant travel plans and be rewarded with a list of the many available rental cars in an easily comparable format. Our team has done all the work in tracking down cars, rates and information, and put it all together on one site so there's no need to spend hours doing online research.
Cheapest rates are at the top of the page, and you can narrow your options with the useful filters. Looking for a manual gearbox? Just tick the box. Need a big car to fit the whole family? Select a number of passengers. The right rental car is just a few clicks away.
Pay less at Wellington Airport
Airport Rentals offer way more than just convenience. Our rates are amongst the best online and our team is always looking to bring them down even further to pass savings on to our customers. You can even take advantage of our fantastic special offers and bonus days. Just keep an eye on our homepage for regular updates.
Things to see and do in Wellington
Your car hire from Wellington Airport is a great way to explore not only the city itself, but all that lies beyond. The picturesque waterfront downtown is home to Te Papa National Museum, parks, cafes and beaches. Courtenay Place is where much of the action happens, especially after dark, and during the day there is plenty to see on the Cuba Street walking mall. Climb Mount Victoria for great views over the city.
Hit the highways to explore the North Island. Twin cities Napier and Hastings and the beautiful Hawke's Bay region are just a few hours to the north and boast not only lovely beaches and a lot of sunshine, but some world-class wineries. In the centre of the island is the Central Plateau which holds a trio of stunning mountains making up Tongariro National Park. The great Lake Taupo is beyond that, and from there Auckland is not too far. For sunny beach towns, continue into Northland or head east to the Coromandel Peninsula.
The New Zealand road system is well-maintained overall, safe and pleasant to drive on. Stick to the speed limits, wear your seatbelt and make the most of your car rental from Wellington Airport.

Other popular New Zealand car rental pick up locations include a Christchurch Airport car hire or a car hire from Auckland Airport.