It might be the cobblestone streets lining the city, or beautiful canal boats floating down the waterways; it might be the stunning tulip markets, or the incredible historic buildings and museums. Whatever it is, there's something about Amsterdam that is bound to capture the imagination of your intrepid soul. In a city that doesn't sleep, you'll be taken to a whole new world when you visit the capital of the Netherlands. Explore the magic of the city, and then head out into the wide open spaces of the Netherlands countryside when you hire a rental car in Amsterdam.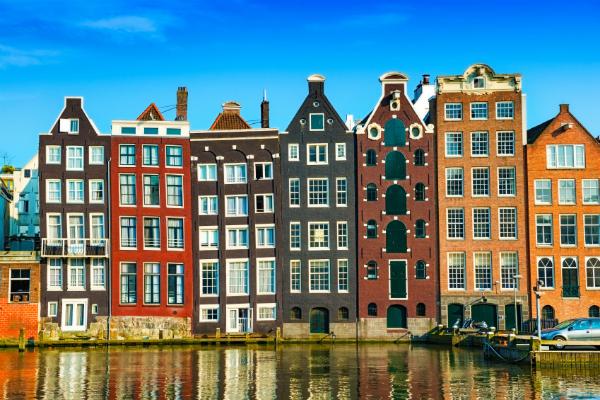 Pre-book a cheap Amsterdam rental car with Airport Rentals
By pre-booking your Amsterdam car hire with Airport Rentals, you'll not only save time and energy, but you'll be getting the very best vehicle hire prices out there.
Simply pop in your travel dates, and click 'search'. A list of available Amsterdam rental options will be presented to you by lowest price, which you can easily filter down further by transmission preference, group size and more. Compare your options quickly and easily in one handy place and then book securely online in just a few clicks.
If you need a hand, give us a call at any time; our customer service team is ready to assist 24/7. Enjoy maximum satisfaction with Airport Rentals and pay no additional fees for the convenience.
A brief look at the city of Amsterdam
The city of Amsterdam is laid out in a semi-circle, with interweaving canals full of boats and cobblestone roads lined with bicycles. It's a vibrant, colourful city, with beautiful tall, narrow homes and stunning markets (especially at Christmas time). History is around every street corner, museums and galleries are scattered throughout the city, and interesting people dot the bustling streets. Give yourself plenty of time to explore this incredible European hot spot.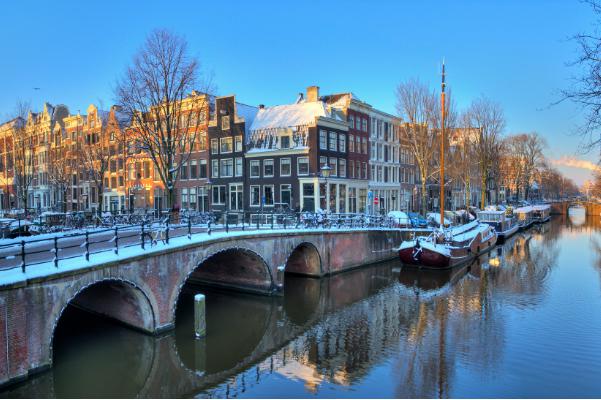 Some highlights:
● The Anne Frank House
● Rijksmuseum
● Van Gogh Museum
● Vondelpark
● 'I Amsterdam' photo opportunity
● Cycle tours
Driving your car hire in Amsterdam
While the streets are well maintained, they are often congested with cars and bicycles. Keep your eyes on the road. Parking is an issue in the CBD; it may be worth using the Park and Ride system to avoid the hassle.
Driving to and from Amsterdam Airport Schiphol
Situated just 22 kilometers southwest of the CBD, a trip from Amsterdam Airport Schiphol to the city will take you around 20 minutes. Take the A4 from the airport and continue onto the A10 by keeping left at the fork. Take the s122 exit into the center of the city.
Tips for driving a car hire in Amsterdam
● Motorists in the Netherlands drive on the right.
● Distance is measured in kilometers, with a speed limit of 50km/h in the city, and up to 100km/h in the countryside.
● Never use your mobile while driving.
● The minimum driving age is 18. You must be 19 to hire a rental car, and a surcharge will apply if you're under 25.
Where to park your car in Amsterdam
At Amsterdam Airport Schiphol there are several parking options. Just outside the terminal, park your rental car for €1 per 11 minutes, or park for the whole day at a rate of €33.50. The Smart Parking zone is a short bus ride away, and starts at a rate of €65 for 1 - 3 days.
In Amsterdam itself, it's very difficult to find car parking. We suggest heading to one of the Park and Ride services on the outskirts of the city. You can park your car there all day for around €8, and then catch public transportation into the city.