The capital of Mozambique, Maputo is an attractive, elegant city with wide jacaranda-lined avenues which brings inklings of the Mediterranean and South America to Africa's east coast. It is well set up to welcome visitors with a range of accommodation options and restaurants, museums and beautiful beaches nearby, and a great place to become acquainted with the beautiful African continent.
From Maputo, there are many places the highways can take you, and wherever you go is likely to be an unforgettable road trip. Within Mozambique, you might head north along the Indian Ocean coast to the port of Beira and further to Nampula, Nacala and Pemba, or cross the border south into South Africa to drive one of that country's famous journeys such as Route 62.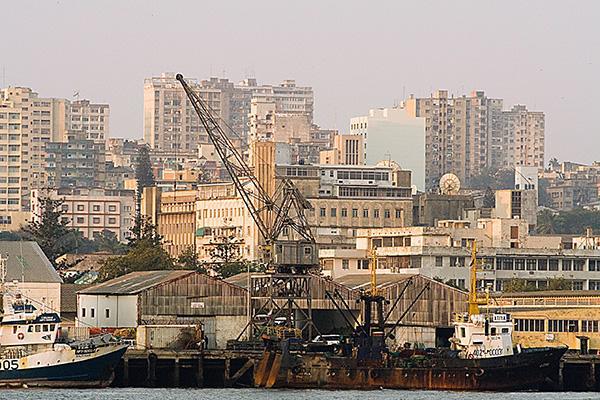 Image: Julien Lagarde, CC-BY-SA-2.5, via Wikipedia
Find the right Maputo Airport car rental
There's no need to stress about finding the ideal car hire for your Maputo adventure - Airport Rentals are the experts, with a simple-to-use search engine that takes makes the task of travel planning quite a bit easier. To see a list of the options for your trip all in one place, with no need for switching between multiple tabs or windows, just enter the applicable dates and a few more details. The site will serve you up results from a range of varied rental brands, with everything you need to make an informed decision visible at a glance.
To pinpoint the perfect rental car, use the handy filters. You can select for your preferred transmission, vehicle type, rental brand, pick up location or passenger capacity to ensure you get the set of wheels that suit your travel plans. Once you've found it, lock it in on our secure booking engine. The friendly and knowledgeable reservations team is available on the phone lines 24/7, to answer any questions and provide support for the entire process from searching and booking to amendments and picking up your vehicle.
Maputo Airport (MPM)
Also known as Lourenço Marques Airport, the bustling international airport serving Maputo is the largest in the country and hosts a range of airlines which operate flights to and from varied destinations in Africa, the Middle East and Europe. The international and domestic terminal have basic services for passengers, with shops and eateries where you can stock and fuel up before or after flights. WiFi is available in the lounge, and there are counters for a few rental companies at the airport.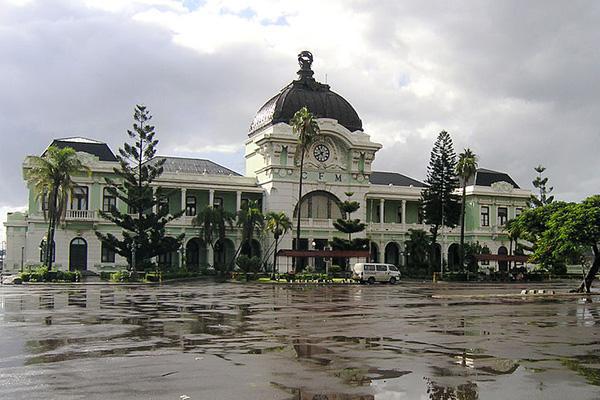 Guide to driving a rental car in Maputo
Driving from the airport to central Maputo
It's a short trip of fewer than six kilometres from Maputo Airport into the city centre. Head out from the terminal and parking area on the Rua do Aeroporto, and follow it as it veers right onto Rua da Beira. Then, turn left onto Avenida Julius Nyerere. Turn right on Rua Gago Coutinho and continue to reach the centre of Maputo.
Mozambique car hire driving tips
● 4WD vehicles are a good option for Mozambique road trips, as some popular spots are accessible only with 4X4s. Think carefully about your planned route when picking a car to hire.
● Avoid travelling at night. Hazards and animals on the road combined with bad lighting and questionable local driving practices make nighttime driving a dangerous endeavour.
● By law, all vehicles must carry reflective vests and warning triangles in case of a breakdown.
● Livestock often use the roads in Mozambique, even the major highways, so be patient! Slow down and give them space.
● The blood alcohol concentration limit for drivers in Mozambique is 0.06%. Open vessels in the car are illegal, so ensure any bottles are closed and packed away.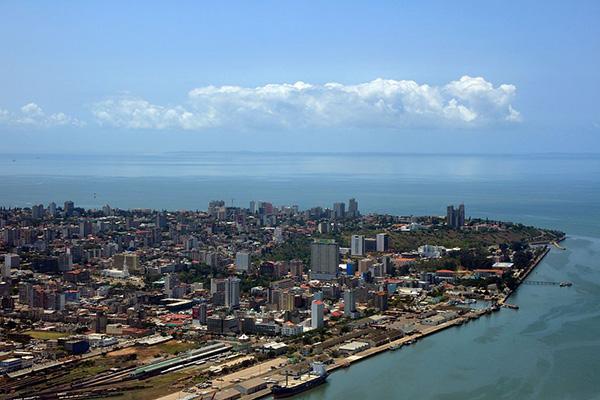 Image: Hansueli Krapf, CC BY-SA 3.0, via Wikimedia Commons
Parking at the airport and around Maputo
There is paid parking available at Maputo Airport, in both short and long-term lots.
In Maputo city, be wary of parking on the street as this is not a very secure option. Rather, find paid parking lots, as these often have low rates and offer more peace of mind. If you are staying in the city, try to find accommodation that includes a parking spot.