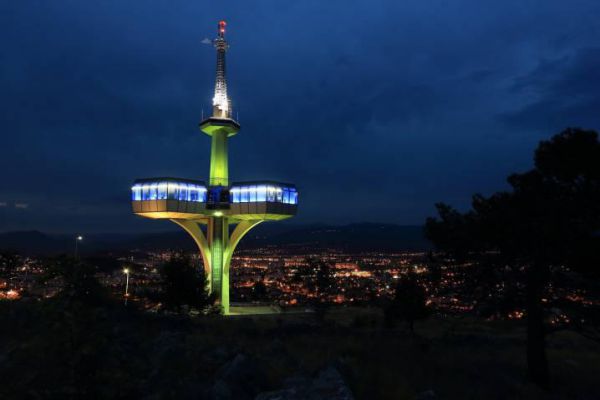 Image: Pixabay
Montenegro is a country that should be on every traveller's bucket list. Secure an airport rental car and start your holiday in the capital city of Podgorica.
Explore the highlights of the capital as you visit the iconic Millennium Bridge over the Moraca River, the old Ottoman town, and Trg Republika, the city's main plaza. Stara Varos (Old Town) dates back 400 years and is worth a wander. Check out the clock tower and Ribnica Fortress and walk over the Ribnica River on the stone bridge. As the cultural centre for Montenegro, Podgorica offers unique restaurants and quirky cafes amongst a mix of modern and historical buildings. Access nearby sights such as Lake Skadar and Tara River Canyon in your hired car.
Continue your holiday in Montenegro with visits to the coastline, stopping in Budva, Tivat or Herceg Novi.
Hiring a cheap Podgorica rental car with Airport Rentals
Hire a cheap rental car from Podgorica Airport with Airport Rentals for a quick and secure booking process. Use our optimal comparison site to analyse the best deals on the market. Simply enter your travel dates to view a wide array of options from top-rated rental car providers, and then use the handy filters to flag your preferred vehicle types and even your favourite supplier.
Complete your car hire in minutes, receiving instant confirmation. When you book with Airport Rentals, you never have to worry about hidden fees, and can enjoy access to 24/7 customer service.
Podgorica Airport (TGD)
One of two international airports in Montenegro, Podgorica Airport serves around half a million passengers each year. The modern aluminium and glass terminal hosts standard services, such as coffee shops, newspaper stands, duty-free stores and free WiFi. To pick up your car hire, head the arrivals hall to locate your designated rental car company.
Collecting a car hire from a downtown Podgorica depot? Hail a taxi for the short ride to town.
Guide to driving a rental car in Podgorica
Our helpful guide for Podgorica offers driving tips, directions and parking information.
Driving from Podgorica Airport to downtown
The drive to Podgorica from the airport is a straight shot up E80. Exit the airport turning right toward the highway and merge onto E80/E65. Continue straight on the various roundabouts and arrive in the city in less than 15 minutes.
Driving tips for your Podgorica Airport rental car
Hiring a rental car is the best way to catch the scenic views Montenegro has to offer. Slow down in Podgorica and watch out for aggressive local drivers who tend to bend the rules.
Montenegro rental car driving tips
● Drive on the right side of the road.
● Seatbelts must be worn by all passengers.
● Abide by the rules of the road, as traffic police are waiting to pull over rule-breakers.
● Expect narrow, two-laned roads and remember to slow down on curvy mountain passes.
● Keep your low-beam lights on during the day, especially when driving in the mountains.
● In the rare chance of a break down, read our tips on what to do in the situation.
Parking options at the airport and downtown Podgorica
To park at Podgorica Airport, pay around €0.60 per hour. The parking lot is within walking distance of the airport and offers short and long-term parking options.
On-street parking in Podgorica is hard to find and often overcrowded. For peace of mind, use secure parking garages and expect to pay around €3 for the day. Most charge around €0.80 per hour. There is free parking at the Podgorica bus station and with some accommodation providers.