San Jose Del Cabo is a laid-back resort town right off the tip of Mexico's Baja California peninsula. Aside from being a gorgeous seaside destination, it's also a handy spot to book a car rental and set out on a Mexico road trip.
This town is just along the coastline from the non-stop party town of Cabo San Lucas, which is how San Jose del Cabo has become known as the calmer, quieter version of its lively neighbour. This is the place to go to indulge in some authentic Mexican food, relax on Playa Palmilla beach, explore the San Jose del Cabo church, and spend an afternoon or two perusing the boutique shops.
Make your way around this idyllic town and beyond with a car rental in San Jose Del Cabo or a car hire from Los Cabos Airport.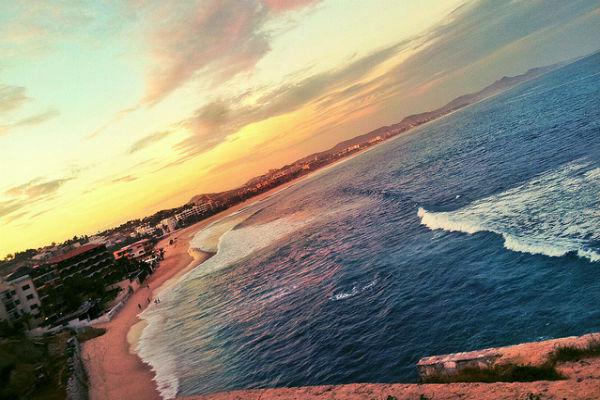 Hiring a cheap car rental from Los Cabos Airport
When it comes to travel, funds are best spent on incredible meals, adventures, and experiences - not on paying more for a car rental than you need to. To find the best deal, you'll need to know all the hire options available, which is where Airport Rentals makes it easy.
Start by entering your travel dates into the search box, then scroll through the pages of vehicles available from leading car hire companies. You can filter your search to find something specific, such as a manual or automatic car, a large vehicle for a big group, or an economy car that's great on gas.
Once you've found the best deal on a Los Cabos airport car rental, you can book securely on our site with any brand you choose for no additional fee.
Introducing Los Cabos International Airport
The Los Cabos International Airport is just 20 minutes north of San Jose Del Cabo, and it serves as a transport hub for the tip of the California Baja peninsula. More than 4 million people pass through this airport every year, with numbers only growing as the peninsula becomes more and more popular as a holiday destination. There are daily flights to and from locations all over North America and within Mexico, such as Mexico City and Leon.
When you're in the terminal, you'll have access to free WiFi, duty free shopping, restaurants, ATMs, and money exchange booths.
You'll find the car rental desks inside the airport in the arrivals area, so you'll be able to disembark your plane and hit the road as soon as you pick up the keys.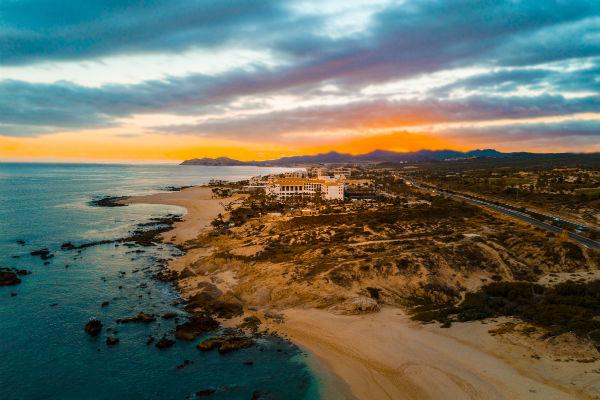 Driving your rental car in San Jose del Cabo
Driving in San Jose del Cabo is easy, especially if you have a GPS or navigation app on your phone. Keep in mind that much like the USA, you'll be driving on the right-hand side of the road when you arrive in Mexico.
Driving from Los Cabos Airport to San Jose del Cabo
When you leave the airport, turn right onto the 1D, and follow it until you hit Highway 1. Turn right again, and follow this road south all the way into the heart of the city.
Tips for driving your car hire in San Jose del Cabo
Note that many of the locals drive quite aggressively, so be sure to keep an eye on other cars on the road. Also, the road signs here are largely in Spanish, so it may help to brush up on basic road sign words and phrases so you can identify important signage.
Parking at Los Cabos International Airport
There are three parking lots at the airport, each opposite one of the three terminals. There is space here for 374 vehicles, and you'll pay MXN$15 per hour for a spot, or MXN$150 per day.
Parking in San Jose Del Cabo
It can be quite tough to find a parking spot in San Jose del Cabo, as the number of visitors has risen more quickly than the city can keep up with its infrastructure. There are a couple of new parking buildings in town, which could be your best option. Try the Puerto Paraiso Plaza shopping center lot, or the Plaza Alamar Parking. Ideally, aim to find an accommodation provider that offers parking stalls as part of the room rate.