Ixtapa is a small town on the southwest coast of Mexico - one that you might not immediately spot on a map, but this increasingly popular seaside resort town is both a worthy destination in itself, and an ideal launching pad for road trips throughout Mexico's south.
It was originally a coconut plantation, but the call of the beautiful blue bay, diving and dolphin spotting opportunities, and stunning granite rocks, were all simply too much of a siren song for travellers. Ixtapa began to grow as a tourist town only a few decades ago, and now draws visitors in from around the world to relax, shop, discover, drink and dine.
To see it all, you'll need to rent a car in Ixtapa to make your way around.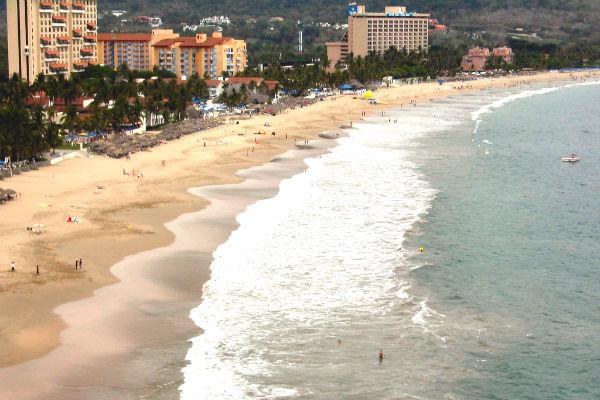 Image: Russ Bowling
How AirportRentals.com can find you the best deal on Ixtapa car hire
To book a cheap car rental in Ixtapa, use the search function on Airport Rentals to track down the available vehicles from leading car rental companies at Ixtapa Airport.
All you need to do is enter your travel dates, and hit 'search' to see a detailed list of cars available for rental during your time in Ixtapa. If you'd prefer a specific type of car, such as a large people mover for a group, a manual or automatic, or a car that's great on gas, you can use the search filters to narrow down your results. Should you have any questions, feel free to get in touch via 24/7 online assistance.
Once you've chosen your Ixtapa rental car, you can go ahead and book securely online without paying any extra fees.
Introducing Ixtapa Airport
Ixtapa Airport - or Ixtapa-Zihuatanejo International Airport - is the city's local air transport hub, helping more than half a million passengers get from A to B every year. The terminal is a gateway to the world, with international flights to destinations across North America, and a number of domestic services to places such as Mexico City, Acapulco, and Los Mochis.
Should you pass through the airport, the first thing you may notice is its architecture, which was designed by Manuel De Santiago-de Borbon Gonzalez Bravo, the great-grandson of Queen Isabella II of Spain, and a renowned professional in his field. You'll also be able to make the most of the facilities in the terminal, such as ATM machines, shops, and restaurants.
You'll find the car hire desks in the arrivals area of the terminal.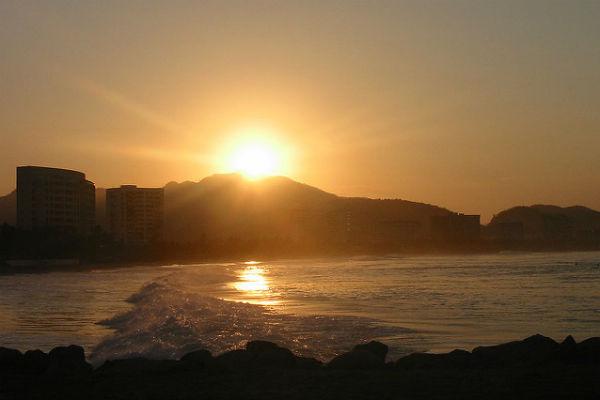 Image: Russ Bowling
Driving your rental car in Ixtapa
Ixtapa is a small beachside town, and comes with small beachside town traffic. This isn't a place where you'll need to worry about beating rush hour. If you're arriving from overseas, remember that you'll need to drive on the right-hand side of the road.
Driving from Ixtapa Airport to town
The airport is 18 kilometres southeast of Ixtapa, and will take you roughly 30 minutes to drive. When you leave the airport, follow Mexico 200 through Zihuatanejo, then turn left onto the Boulevard Paseo Ixtapa, which runs through town.
Tips for driving your hired car in Ixtapa
Driving in Ixtapa should be a walk in the park for most drivers, although it will always help to hire a GPS unit with your car rental so you can easily find your way around. Also, if you plan on driving out of the township, try to avoid driving at night as much as possible, as cows are known to walk out onto the roads.
Parking at Ixtapa Airport
You'll find plenty of parking spaces opposite the terminal building, with options for short- and long-term stays. The car park is open from 7am until 9pm with security on site 24/7.
Parking in Ixtapa
Finding streetside parking can be tough at times, as it's a small town that's getting more and more popular as a road trip destination. Your best bet is often to find an accommodation provider that offers parking with your room rate.