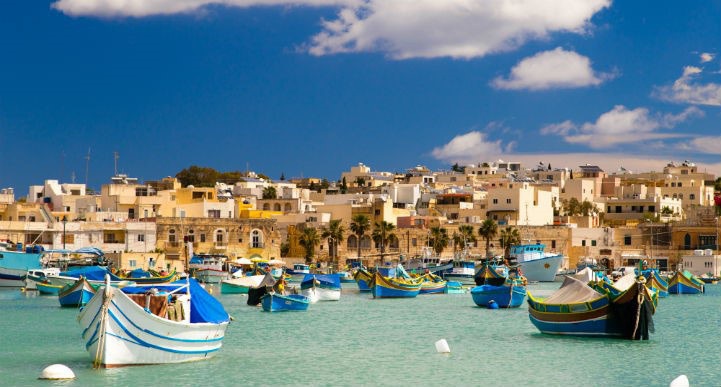 Malta may not be the first country that springs to mind when someone says "Mediterranean holiday" but this idyllic island nation more than holds its own as a vacation destination. Those with an eye for history will discover a past layered with many different cultures, conflicts and influences, while visitors merely interested in relaxation will find it in abundance on Malta's beaches, in its harbourside restaurants and in clear blue waters off the coast.
With a Malta car hire, visitors can make this diminutive Mediterranean nation their own. There's no need to be tied down to one spot when you can roam the island of Malta to your heart's content, setting your own agenda and luxuriating in the welcoming, laid back vibe that this country exudes.
AirportRentals.com - finding the best car hire in Malta made easy
After you've arrived in the country, picking up a car rental for your Malta trip will be high on your list of priorities - of course, this process is made infinitely easier if you've done all the booking online ahead of time. There's no need to muddle through dozens of different sites comparing rental deals - the whole thing can be taken care of in mere minutes via AirportRentals.com.
All you have to do to start the ball rolling is type in a few details about your trip (basic stuff like when you plan to pick up/drop off your rental, and where) and hit Search. At this point you'll be able to scroll through a page of top rental deals from a number of different suppliers. The cheapest deals will always be at the top of the page by default, perfect for avid bargain hunters, but if you want to switch the results around or filter using categories like rental brand or vehicle type, the tools are all there for you. Then once you've found a great deal, the booking part of the process will be done in no time.
Airport rentals around Malta
There aren't a lot of different places you'd be likely to pick up a car rental in Malta - almost everyone will opt for picking up their car rental directly from Malta Airport. The island is small enough that you'll be able to zip around to whichever destination you like without taking long at all.
● Malta International Airport car rental - People have been living on these balmy Mediterranean islands since the Stone Age and each culture has left its mark, making Malta a melting pot of influences and fascinating relics and architecture. The country's natural assets are another big draw for tourists, with ultra-clear waters and sandy beaches calling to leisure seekers.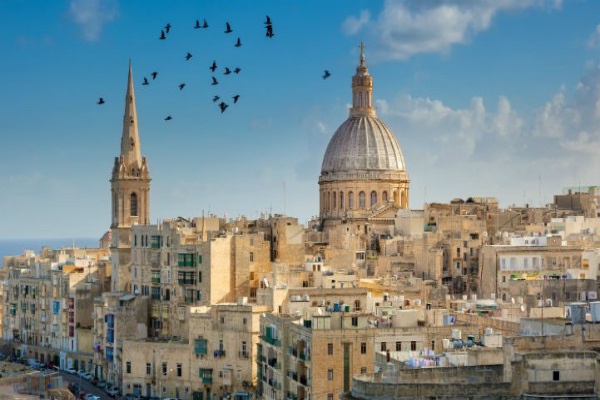 Car rental suppliers in Malta
Malta may not be very big, but those hunting for a cheap car hire in Malta have plenty of options when it comes to rental suppliers. Anyone who wants to go with the comfort and security of a household name brand can find deals from suppliers like Budget, Hertz and Avis, but there are also slightly less famous brands such as Greenmotion which can offer excellent deals via AirportRentals.com.
Malta road rules
Thanks to its history as part of the British Empire, Maltese traffic moves on the left hand side of the road. For most of the world this will take a bit of adjustment but as long as you're cautious at intersections this shouldn't be a problem. Distances and speed limits are measured in kilometres per hour, and while it's always best to keep an eye out for speed limit signs, if you can't spot any the default limits are: 50 km/h in built up areas and 60 km/h on the open road. The blood alcohol limit for drivers in Malta is 0.08%, which means that if you've had more than one drink you're almost certainly over the limit - to be safe, it's wisest to leave the driving to someone else if you've had even a single drink. Drivers must be at least 23 years of age before they're eligible to rent a car in Malta.
Malta driving tips
● Many of Malta's roads aren't in great condition, so it pays to drive carefully especially when venturing outside the main centres.
● If you can help it, try to stay off the road in the capital city of Valletta during rush hour - traffic can get pretty hectic.
● Speed cameras and mobile speed traps are pretty common in Malta, so even if you're out on the open road remember to stay under 60 km/h or you could return your vehicle and discover a fine waiting.