A town in the southwest corner of Penang Island, Bayan Lepas has many things for visitors to see and do and makes a great starting point to explore Penang Island and Peninsular Malaysia beyond. It is the location of Penang International Airport, making it a common place for travellers in this amazing region to pick up their hired car and set out.
If you're in the road tripping mood, it's half a day's drive from Penang Bayan Lepas to Kuala Lumpur, and you'll see plenty of beautiful Malaysia along the way. You could also head east to Kuala Terengganu on the opposite coast, or even make the journey south to Malacca - and to Singapore which lies just beyond. The options are many, and a short or long term car hire from Penang Bayan Lepas will get you to any and all of them.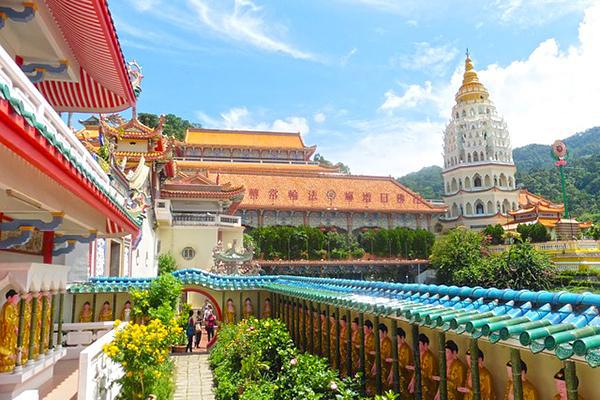 Booking a Bayan Lepas rental car
Take the effort out of tracking down the perfect car to hire in Bayan Lepas. At Airport Rentals we are the experts in finding the ideal set of wheels. All you need to do is enter your travel details, and we will trawl the database we have put together of rental cars from a variety of suppliers in Bayan Lepas. The results are presented in one list, with everything you need to know to make an informed decision visible right there on the page. It's simple to compare and pick the car that will work best for your Malaysian adventure, especially when you narrow the field with handy filters. Need a van, an automatic transmission, or a rental from a particular brand? In a few clicks, you can see only the vehicles that suit you.
Once you have found your Bayan Lepas rental, lock it in via our secure booking process. There is a team of friendly rental consultants available over the phone 24/7 to help you out and answer any questions.
A guide to Bayan Lepas
As the location of the Free Industrial Zone, Bayan Lepas is Penang's industrial hub - but it is also very welcoming to visitors, with plenty of charms and attractions. It has the state's biggest shopping mall, a Snake Temple, several museums, the historical site and resort island of Palau Jerejak, and a popular country club with golf course.
Like the rest of Penang, Bayan Lepas enjoys a warm equatorial climate and often has a higher temperature than mainland Malaysia. Rain usually arrives in the evening, with sunshine during the day.
Bayan Lepas is home to Penang International Airport (PEN), the primary air hub for the region. It is the third busiest in Malaysia and offers flights all around the country and the neighbouring Asian nations.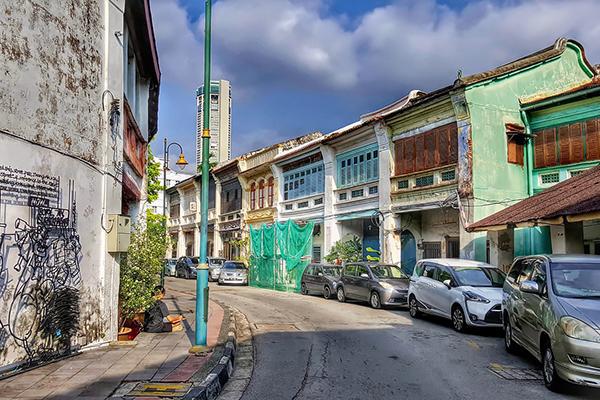 Guide to driving a rental car in Bayan Lepas
Getting from Bayan Lepas to the airport
The town doesn't have a distinctive CBD, but it spreads along Route 6. You can directly access this main thoroughfare from the airport, and turn left or right to reach the various sights of the town and beyond.
Malaysia car hire driving tips
● All cars drive on the left in Malaysia, and this means drivers generally sit on the right-hand side of the vehicle.
● A GPS and some handy road trip apps will make driving in Malaysia easier, particularly for speakers of other languages who may have trouble understanding place names.
● 110 kilometres per hour is the default speed limit on the expressway system - keep an eye out for signs which alter this.
● In cities all over the country, traffic jams are a normal part of life. Plan for extra time, even outside of the typical rush hours.
● The well-maintained Malaysian expressways are often tolled. You can pay by cash, or ask your rental supplier about electronic toll collection.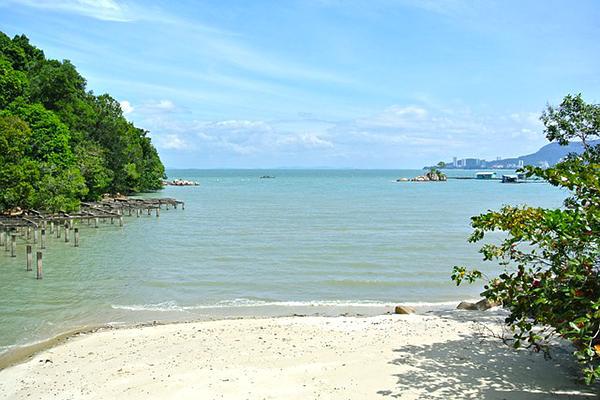 Parking in Bayan Lepas and around Penang
Parking on the island can require a bit of pre-planning. Council-operated parking lots and parking spaces require a fee to be paid Monday to Saturday and are free on Sundays. The standard rate is 40 sen per half hour, and this is paid with parking coupons which are available from specific outlets throughout the island - mainly convenience stores and fast food restaurants.