Kuantan is the capital of Malaysia's Pahang state, a thriving city of roughly half a million people on the coastline next to the South China Sea. It's an off-the-beaten-track treasure, as most tourists skip this area for the better-known attractions throughout the country. Instead of passing straight through, take the time to visit Kuantan's Teluk Cempedak Beach, its upmarket resorts, and spectacular Sultan Ahmad Shah State Mosque. With many attractions both in the city and surrounding it, a Kuantan car hire is the easiest way to see them all.
When you rent a car in Kuantan, you can also make the most of the city's location in the centre of the country. It's only a few hours from here to Kuala Tahan and the entrance to Taman Negara, which is the largest national park in Malaysia. Or, drive across the island for three hours to reach Kuala Lumpur and its endless skyscrapers and historical attractions.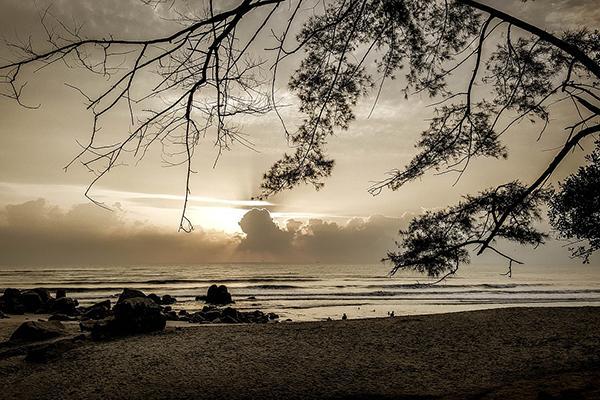 Booking a Kuantan car hire with AirportRentals.com
Find the best deals on car hire in Kuantan when you use Airport Rentals to compare suppliers and vehicles in one place.
All you need to do is enter your Kuantan travel dates to generate an up-to-date list of vehicles available during your stay. This list is automatically in order with the most affordable at the top so you can easily book the best deal, or you can scroll through the vehicles to view the features and benefits of each one. Should you struggle to make a decision, try the filter options to narrow down your results by brand or car type, and make a shortlist by clicking the heart icon next to your favourite vehicles.
Once you've made your decision and found your perfect car rental, book through Airport Rentals for secure and immediate confirmation. This also gives you access to 24/7 assistance should you have any problems, and our online reservation management system.
Learn more about Kuantan
Throughout the centuries, Kuantan has been ruled by a number of empires, from the Chih-Tu empire to the Malacca empire. For a long time, the town traded mostly in fishing and mining, while today it is slowly gearing towards welcoming more tourism thanks to its desirable beachside location and historical relics. As it is also home to the Kuantan Airport, it makes it easy for travellers to visit from all over the world.
If it's a warm and tropical getaway you're looking for, Kuantan ticks all the boxes. The temperature remains steady throughout the year, often sitting around 25 degrees Celsius (77 degrees Fahrenheit) every day. That said, the rainy season usually lasts from October to March, while the rest of the year tends to be hotter and drier.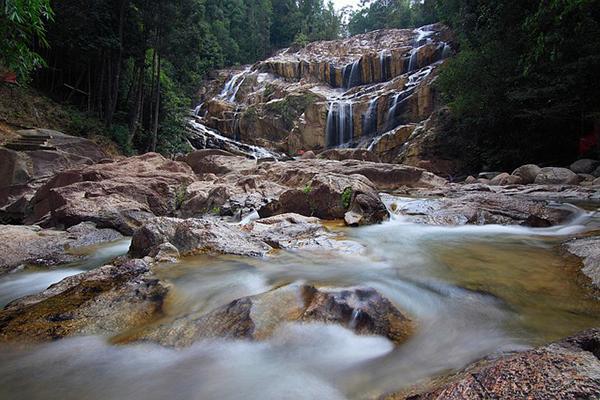 A guide to driving in Kuantan and Malaysia
Driving around Kuantan
Before you take to the roads, familiarise yourself with the main routes around Kuantan. This includes the main Route 2 which follows the Kuantan River through the heart of the city, and Route 3, which passes by outside of the city.
Tips for driving in Kuantan
Driving in Malaysia may present a new challenge for many drivers. Keep these tips in mind as you pick up your car hire and arrive in Kuantan.
● You will drive on the left-hand side of the road in Malaysia.
● Be very wary of motorcyclists and always check your mirrors as local riders will drive between cars and pass illegally.
● Note that it will be extra busy around the Chinese Lunar New Year.
● Rent a GPS unit from your car supplier to help you navigate.
● If you arrive in the rainy season, drive more slowly to remain in control when the roads are wet.
● Most local drivers disregard designated slow lanes and fast lanes.
● Always check the intersection is clear before you start moving at a green light, as some people will run red lights.
● Try to avoid driving at rush hour whenever possible.
● Be wary of puddles after the rain and either go around or drive slowly over them, as they may be potholes.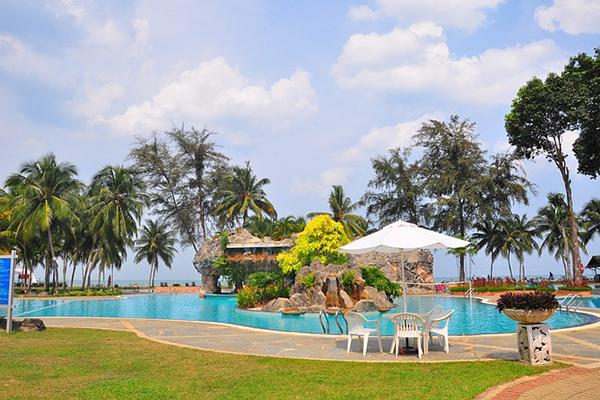 Parking in Kuantan
Parking meters in Kuantan are usually in effect from 9 am to 5 pm or 6 pm, and will typically cost .80 Ringgit per hour (roughly USD$0.25). You will need cash to pay for these spaces.