Johor Bahru in southern Malaysia is separated from Singapore only by a causeway. The rapidly growing city is an important centre of industry, but it's not all work and no play - travellers can visit temples, museums, plentiful restaurants and even a Legoland. There are also abundant shopping opportunities for a spot of retail therapy.
From Johor Bahru, some of Asia's great escapes are open to you. Pop across the border to neighbouring Singapore and enjoy that famous city. Within Malaysia, it's just half a day's drive to Kuala Lumpur, and the same to Kuantan, or an even shorter one to historically fascinating Malacca. Make it a long journey and head up to beautiful Penang, and even take a car ferry from there across to Langkawi Island, a renowned tropical resort destination. The many and varied attractions of the Malay Peninsula stretch northwards, so hit the highways.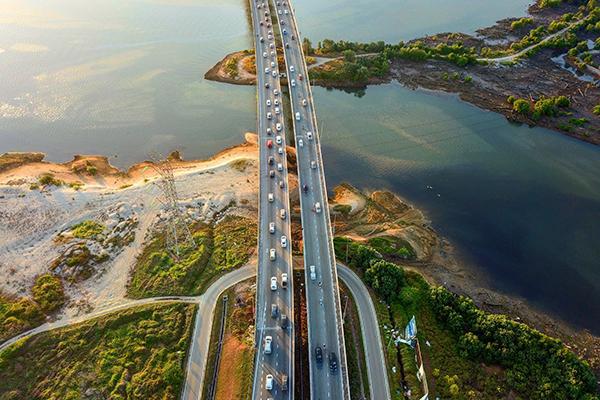 Find the best car hire in Johor Bahru
Finding and booking the perfect car for your trip is tricky. However, we know that the right set of wheels makes a big difference to any road trip, so we have made it our mission to streamline the process. Rather than spend precious time scouring multiple websites, just enter your details into our simple search panel and see a whole range of options. The list of available rentals shows all the relevant information on a single results page, so it's easy to compare, choose and begin your journey.
Filters make finding your rental car even more convenient. You can narrow the options down according to your preferences for particular features (such as transmission type or passenger capacity), and peruse the resulting shortlist. Then, make a booking on our secure site, and turn your attention to other travel planning matters. The friendly Airport Rentals reservations team is available by phone 24/7 to answer your questions at any point in the process.
A guide to Johor Bahru
Johor Bahru is the capital of Malaysia's Johor state and the southernmost city in Peninsular Malaysia. It lies directly across the Johor Strait from Singapore, making it a common point of entry by road via the Johor Causeway. The climate is equatorial, with consistently warm temperatures throughout the year, tropical rainfall, and monsoon seasons in December to January and June to August.
There are a number of attractions to interest visitors, including the historic Grand Palace which houses the Royal Abu Bakar Museum, the Arts Plaza, the Johor Art Gallery, and the recreational waterfront at Danga Bay.
Senai International Airport (JHB) is around 30 kilometres from Johor Bahru and serves as the air hub for Johor State.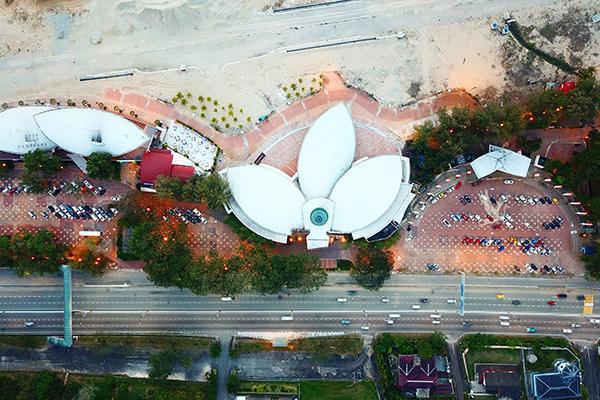 Guide to driving a car hire in Johor Bahru
Getting from Johor Bahru to the airport
The trip from city to airport should take you 20-30 minutes in good traffic conditions. From downtown, follow signs to get on Route 1 (Jalan Tun Abdul Razak). After 20 kilometres or so, take the Route 16 exit at Senai. This will take you directly to Senai International Airport.
Malaysia car rental driving tips
● Traffic drives on the left in Malaysia.
● The default speed limit on the expressway system is 110 kilometres per hour.
● The Malaysian Expressway system is very well-maintained. It is also tolled throughout, so be prepared to pay a small charge. Ask your hire provider about electronic toll collection cards.
● Finding your way can be complicated, especially for those who do not speak the language. Adding a GPS to your rental is highly recommended - but make sure it's an updated one as new roads are always being built.
● Traffic jams are a fact of life in Malaysia, particularly in urban areas.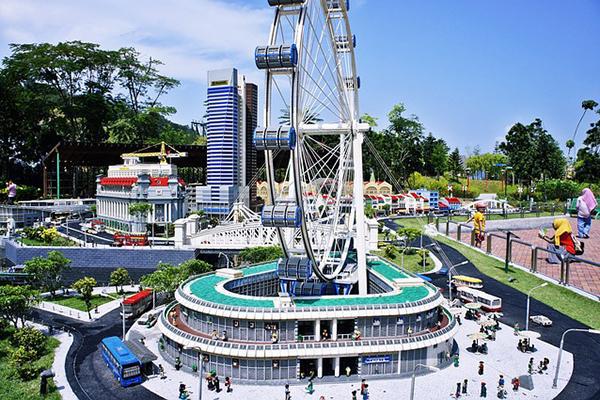 Parking in Johor Bahru and at the airport
Around Johor Bayou will find both free and paid parking on the street and in lots or parking buildings. Many businesses and malls will provide parking, and if you are staying in the city, it's a good idea to find a hotel that includes parking. Always pay close attention to the signs that indicate parking restrictions. Roads and lots can be congested near public transport stations during the week as people park their cars and commute to Singapore.
At the airport, there are three options. The Aeromall Basement Carpark costs RM3 per hour, while the Open Carpark costs RM2 per hour and the Premium Carpark costs RM5 per hour. In the Open Carpark, long-term parking is offered at discounted rates.