Antananarivo, locally known as 'Tana', is the strikingly beautiful capital of Madagascar. You'll have your chance to see it all when you book an Antananarivo Airport car rental for your stay.
Located in the centre of the island nation, this is a city that boasts a vibrant history, decadent dining, and exceptional shopping. The Rova of Antananarivo is an impressive royal palace from the 17th and 18th centuries and remains the top attraction today, while the Tsimbazaza Zoo adds something different with a botanical garden and museum that features tribal carvings.
Another major benefit of renting a car in Antananarivo is that it makes it easy to access attractions all over the island. From this central location, you can take a road trip across the country to visit the famous Avenue of the Baobabs, a surreal road lined by majestic baobab trees. Or, head to the eastern shoreline to see the Creole district with its houses up on stilts, the historic Fort Manda, and its hectic markets.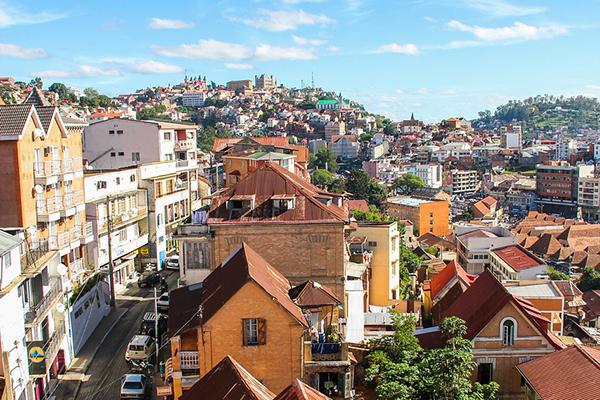 Booking a car hire at Antananarivo with AirportRentals.com
When you have the choice of multiple car hire companies at Antananarivo Airport, it can be tough to find out who offers the best deals on the cars most suited to your needs. With the help of Airport Rentals, you can quickly compare brands, deals, and vehicles with one easy search.
Simply enter your Tana travel dates to generate an up-to-date list of vehicles currently available for your visit. Cars present in order with the most affordable at the top, but you may prefer to scroll through the options to view the features and benefits that come with paying a little more per day. You may also use the filters to narrow down your results by car size, transmission type, or economy.
Once you've found the right car for you, book securely with Airport Rentals for immediate confirmation, 24/7 assistance with your booking should you encounter any issues, and an online management system you can use to check and amend your reservation.
Introducing Antananarivo Airport
The main airport serving Antananarivo is the Ivato International Airport (TNR). It is a small terminal and the main base for Air Madagascar. From here, you can fly to and from domestic and international locations such as Antsiranana, Toliara, Istanbul, Paris, and Johannesburg.
Within the airport, you'll find a handful of dining options, as well as currency exchange services. Note that all food options are before the check-in area, so be sure to eat before you go through to wait for your flight. Car rental desks are found outside the terminal next to the parking lot.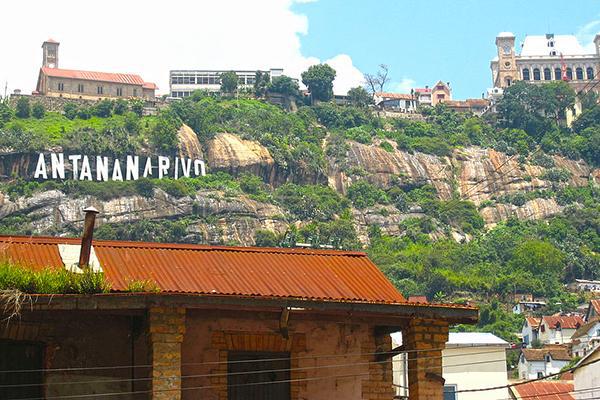 Image (modified): Alex Dunkel (Visionholder), CC BY-SA 3.0 or GFDL, from Wikimedia Commons
A guide to driving a rental car in Antananarivo
Driving from Tana Airport to the CBD
Ivato Airport is 13 kilometres north of the city centre, so it will take roughly 45 minutes to make this drive in normal traffic conditions. Leaving the terminal, follow the road to Lalana Dok Joseph Raseta. Follow this road south until you hit major highway Route 4 and turn left, then stay on this road as it takes you into town.
Tips for driving a car hire in Madagascar
Not sure about driving in Madagascar? Read our helpful tips to get behind the wheel of your Tana car hire with confidence.
● You will drive on the right-hand side of the road in Madagascar.
● Don't underestimate the size of Madagascar and how long it will take to reach your destination, allow plenty of time to make the drive.
● Read what to do in case your car rental breaks down.
● Hire a 4WD in Antananarivo if you plan to drive outside the cities.
● Local road signs are in French, so it can help to learn a few basic terms.
● Note that the emergency number for police is 117, and 118 for the fire service.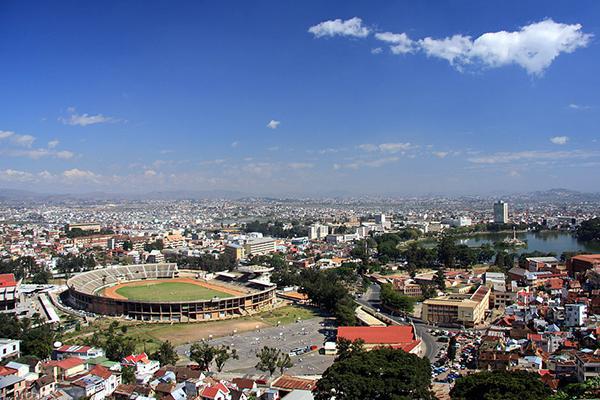 Image: Chad Teer (originally posted to Flickr as A view from the top), CC BY 2.0, via Wikimedia Commons
Parking at Antananarivo Airport
There is a large parking lot directly in front of the terminal building at Ivato Airport.
Parking in Antananarivo
Like major cities around the country, you will find attendant-controlled paid parking spots in the centre of the city. Elsewhere, parking is generally free and easy to come by, just make sure you are not blocking driveways or other cars.