Step into a fairytale and be swept away by captivating castles, colourful homes and breathtaking landscapes when you visit Luxembourg City. Standing resolute in the south of Luxembourg, Luxembourg City is the perfect place to pick up a car hire and explore this beautiful country.
There isn't much in Luxembourg City that won't amaze. The underground tunnels of Bock Casemates castle, the Musée d'Histoire de la Ville de Luxembourg, the Royal Palace and the Abbaye de Neumünster are just some of the popular hotspots to explore. If you're up for a stroll, the Chemin de la Corniche is a pedestrian promenade which follows the city's ancient ramparts, and provides stunning views over the Alzette and Pétrusse rivers.
Once you've exhausted your Luxembourg City bucket list, jump in your rental car and head to the nearby towns of Bereldange, Contern and Esch Sur Alzette to extend your adventure.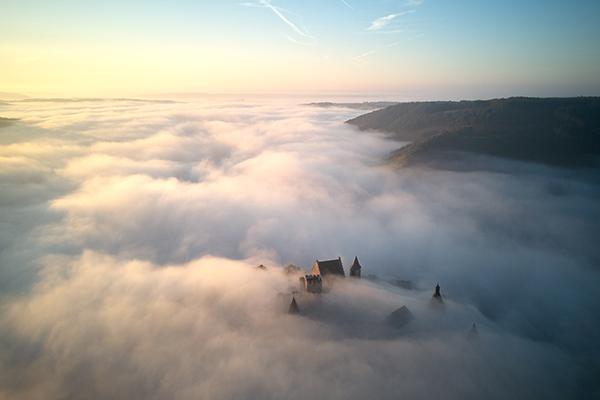 Grab a cheap car in Luxembourg with Airport Rentals
Secure a cheap car hire in Luxembourg City by booking ahead of time with Airport Rentals. Working with an extensive range of suppliers, we're able to bring you the best deals there are on vehicle hire.
To get started, select your travel dates and hit 'search'. You will be presented with a long list of available vehicles to choose from. With the lowest priced vehicles at the top, you can easily find the best deal. If you are looking for something more specific, you need only use the handy filters to narrow down your options. Sort by your preferred style (SUV, van, compact, economy and more), transmission type or brand.
Once you decide on the perfect car, book securely online in just a few clicks.
A quick guide to Luxembourg City
Officially called the Grand Duchy of Luxembourg, this European country is one of the smallest in the world, but its capital is nothing short of spectacular. The deep cut Alzette and Pétrusse rivers run through the streets, with houses positioned right up to the water's edge. The towering cliffs are dotted with colourful homes, fascinating forts and amazing castles.
Luxembourg City is full of arts and music venues, delicious traditional restaurants, and welcoming cafés. You may be lucky enough to visit during one of the city's wide range of festivals. National Day, for example, celebrates the Grand Duke's birthday in June, and is well worth planning your travels around.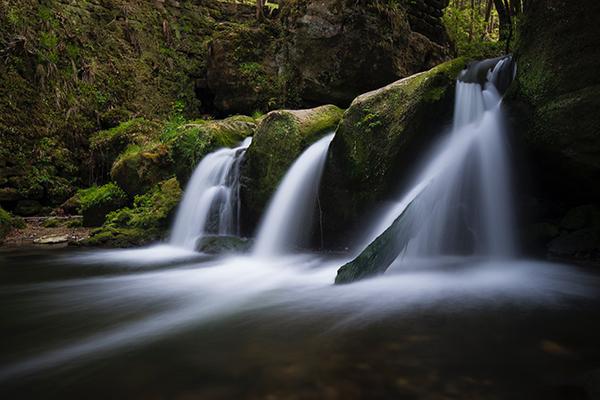 Driving in Luxembourg City
As the country's capital, Luxembourg City is both a great place to visit and a fantastic location from which to begin a road trip. It's easy to head off from here to explore the country, or even shoot over the border to France, Germany or Belgium. Read more about taking a foreign road trip on our blog.
How to get to the city from Luxembourg Airport
Luxembourg Airport is located eight kilometres northwest of the city, and the journey between the two is a straightforward 13-minute drive. Head west on the Rue de Trees from the airport, and continue onto the N1-A. Take a slight left onto N2-B, then take the third exit on the roundabout to drive onto the N2. Finally, turn right onto Viaduc/N50, and follow it into the city.
Alternatively, pick up your car hire from Luxembourg railway station.
Tips for driving around Luxembourg
● Keep to the right when driving in Luxembourg.
● The speed limit in the city is 50km/h, and 130km/h on the motorways.
● Note that you must be at last 23 years old to rent a car in Luxembourg.
● Traffic gets congested between 7 and 9am, and 5 and 7pm.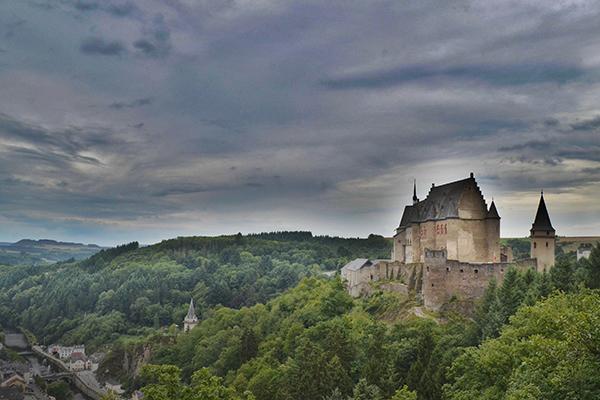 Parking Luxembourg City
There are multiple parking options at Luxembourg Airport: short-term, indoor, open air and economy. No matter which parking lot you opt for, enjoy the first 15 minutes free of charge. Rates thereafter begin at €1.50 per 15 minutes. Find all the varied costs on the airport's website.
Luxembourg City has various parking buildings and on-street metered parking zones; be sure to pay attention to the time restriction signs before leaving your car hire. The city has little free parking during the week, however on-street parking is free on the weekends.