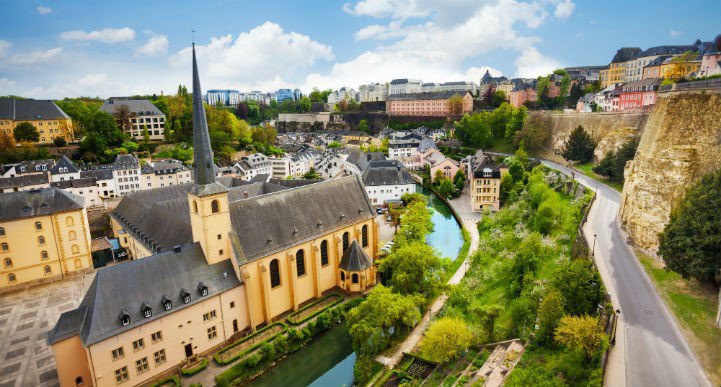 A visit to Europe would be nothing without a road trip through the laid-back, charming country of Luxembourg. Get lost in medieval castles, cruise through rolling uplands and shallow valleys and learn about World War II history in this storied Western European region. Visit Luxembourg City, a UNESCO Heritage site perched on a breathtaking cliff, or take a stroll in Moselle wine country. Save money by opting for a car hire in Luxembourg, giving you the freedom to tour the country on your own time.
Affordable car hire with AirportRentals.com
Luxembourg is one of the smallest countries in Europe, but also one of the wealthiest. Allow us to find the most affordable deal for your Luxembourg car hire to experience all that this tiny nation has to offer. Choose to pick up and drop off at the airport or swing by one of Luxembourg City's rental car depots. Select a premium or luxury car to ride in style as the locals do, or grab a compact option to park easy on your Euro adventure. We also accommodate for group road trips up to nine passengers.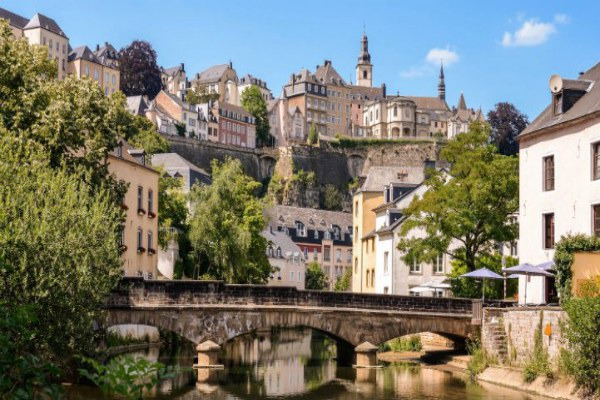 Trusted rental car brands available
European favourites like Sixt, Europcar and Auto Europe have plenty of late model options available in Luxembourg and are rated highly across the continent. Thinking about a cross country trip? Check out Sixt for travel allowance in neighboring countries. Internationally trusted companies like Avis, Budget and Hertz provide free add-ons like theft protection, breakdown assistance and unlimited mileage allowing you the freedom to cruise as much as you desire. Book with us to make choosing one of these well-recognised brands easy. Enjoy no booking fees and 24/7 customer service.
Age requirement to rent a car in Luxembourg is 23 years old and drivers must have at least one year of experience. Some rental companies may charge a fee for drivers under 25.
Picking up an airport car rental in Luxembourg
Once landing at Luxembourg Airport, head straight to the rental car counter to grab your wheels. If you chose to pick up in town, hop on a shuttle for a quick 15 minute ride into the city. Now you're ready to explore Luxembourg City, famous for its stunning architecture amongst a dramatic cliff overlooking the Alzette and Pétrusse rivers. If you love history, book a tour in the Bock Casemates and wind through hidden tunnels and forts dating back to the 10th century. A little tip for traveling to the country's capital: visit over the weekend to skip commuter traffic, save on hotel rooms and snag free parking.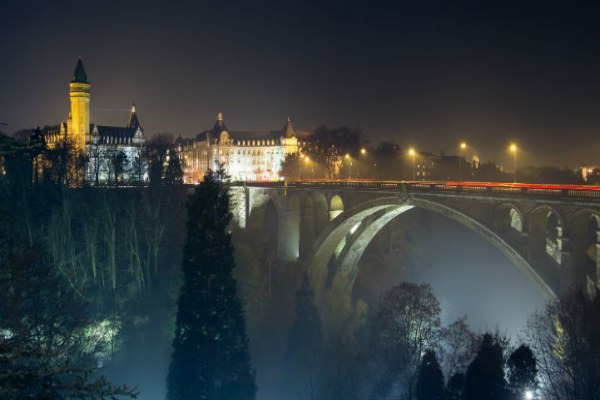 Driving laws in Luxembourg
● Drive on the right-hand side, overtake on the left.
● National speed limit is 130 km/h on motorways, 110 km/h in rain, 90 km/h on country roads, and 50 km/h in towns and cities.
● Every passenger must wear a seatbelt.
● Children under 12 years old must sit in the back, children under three years old must be in a proper restraint. Opt for this add-on when booking.
Tips for driving a rental car in Luxembourg
● The six main motorways are toll free and connect to Germany, France and Belgium.
● There is limited parking in the main cities and most spots are metered.
● Don't feel like dealing with traffic or parking spaces? Leave your rental at a free park-n-ride located a few miles outside major cities (Luxembourg City, Bouillon, Kockelscheuer, Luxembourg-Sud, Kirchberg and Beggen).
● Fuel is cheap compared to surrounding countries and stations are typically open from 7am to 8pm.
Congrats! You are all set for a road trip in one of Western Europe's tucked away gems.