On the eastern edge of the beautiful Baltic Sea is Latvia, an oft-overlooked country sandwiched between its fellow Baltic states Estonia and Lithuania, with Russia to the east. With just one major city, it is a perfect destination for nature lovers. The coastline is largely untouched, and those who venture inland will come across forests, nature parks, mountains, waterfalls, lakes and river valleys to explore. History buffs will also find the country's heritage fascinating, shaped and diversified as it has been by time spent under Swedish, Livonian, Polish and Russian rule. Since 1918, Latvia has existed as an independent Republic.
The coastal capital and biggest city, Riga, is where most will arrive in Latvia, and it offers urban fun underlaid with history. From there, you can head along the coast to see the best of the Baltic - and a car hire is a fantastic way to get around and see everything that's on your list and more. Daugavpils lies inland near the borders with Lithuania and Russia. It is the second most sizeable city and near some great natural attractions. Whether you like to stay near the ocean breezes or prefer to get lost in the wilds of mountains and forests, a holiday in Latvia will be a trip to remember.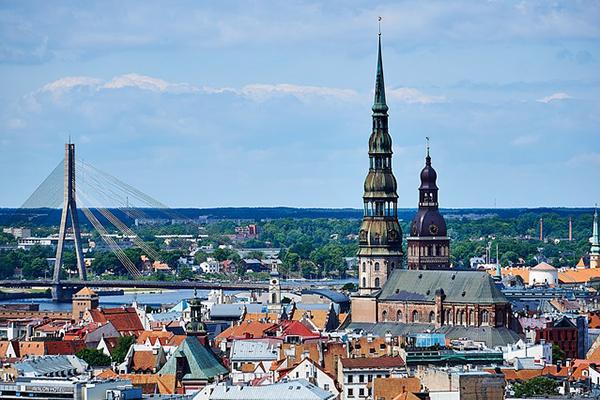 Why book with Airport Rentals in Latvia
Rather than spending hours searching the internet for the right car hire, invest your time in dreaming about what you might do in beautiful Latvia. With Airport Rentals, it's quick and easy to track down and book your vehicle, thanks to a simple, secure search and booking engine that will take in your details and give you a list of options to peruse in just seconds.
With the available cars from a wide range of suppliers right at your fingertips, you can compare and weigh up the options and find the one that suits your needs and budget. The filters make it even easier, narrowing the list down to vehicles with your preferred transmission type, capacity, rental brand and more. Then, choose to view the results by highest or lowest price first and pick the car rental deal to take you away on a Latvian escape.
Need help? Airport Rentals has a team of expert car rental consultants on hand 24/7 for phone support.
Rental locations in Latvia
Although most visitors to Latvia will arrive into Riga, there are a few more options for places to pick up a rental car - so you can tailor your trip to exactly how you want it. Here are some of the top pickup points:
Riga - Get your car in Latvia's biggest city at the airport or the ferry terminal, and then set out to explore the urban area and beyond. The architecture ranges from gothic to art nouveau, and like so many Northern European cities it mixes modern vibes and charming history perfectly.
Daugavpils - The second-largest city, Daugavpils is a rather small centre straddling the Daugava River. It has a well-preserved military fortress from the early 19th century which is a must-see while you are there.
Liepaja - Whether you arrive at the Liepaja Airport or by another form of transport, a car rental from Liepaja is a great idea. The city has one of Latvia's most beautiful beaches, and a rough-around-the-edges vibe that many travellers love.
Jurmala - Sunseekers and beach lovers, a car hire in Jurmala is the holiday plan for you. This is the Riviera of the Baltic, a beach resort with Prussian-style villas strung out in townships along the coast. Drive between them and enjoy sunbathing and people-watching, or visit the neighbouring Kemeri National Park.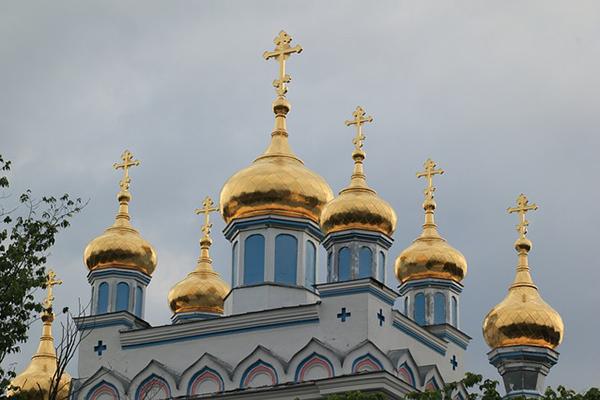 Rental companies in Latvia
For a small country, Latvia has a wide range of international rental companies! You'll have no issues with picking a vehicle from your preferred and trusted rental supplier to get you on the road. Choose between reliable economy hatchbacks, sedans, station wagons, minivans, SUVs and even luxury cars from big name brands like Hertz, Europcar, Thrifty, Alamo, Avis and more. For a major car hire bargain, check out rebrands like Keddy which offer slightly older vehicles at lower cost.
Road rules in Latvia
The only thing worse than a rental car breakdown during a holiday is being pulled over for breaking one of the rules of the road. You'll need to become familiar with the Latvian laws for driving before you get moving - here are a few of the most important ones to start you off.
● In Latvia, drivers stick to the right hand side of the road.
● Snow tyres are compulsory for vehicles up to 3.5 tonnes from the 1st of December to the 1st of March.
● Speed limits are posted in kilometres per hour. On urban roads, the limit is 50kph. On country roads it is 90kph, and on dual carriageways, 100kph.
● The blood alcohol content limit for drivers in Latvia is 0.5 grammes per litre. It's recommended you steer clear of alcohol altogether before driving.
● It is compulsory for the driver and all passengers to wear seat belts where they are fitted.
Driving tips for Latvia
It's essential to know the road rules, but knowledge of unofficial local customs is also very helpful. Here are a few little things to keep in mind that might make your Latvia car rental adventure that much smoother.
● Latvians are not known to be the best or safest drivers in Europe. In fact, they have the opposite reputation. Drive defensively and don't assume anything about other road users.
● The only tolls in the country are ticketing machines as you enter Jurmala during the peak season. The cost is 2 Euro and cash, coins and cards are accepted.
● You must keep your headlights on whenever you are on the road, even in summer.
● You may encounter unpaved roads if you are venturing into the national parks and other more remote areas. Consider this when choosing a car hire.
● Winters in Latvia are cold and snowy. Have a look at our winter road trip tips and stay safe.
Now you are ready to hit the roads in Latvia - happy driving!