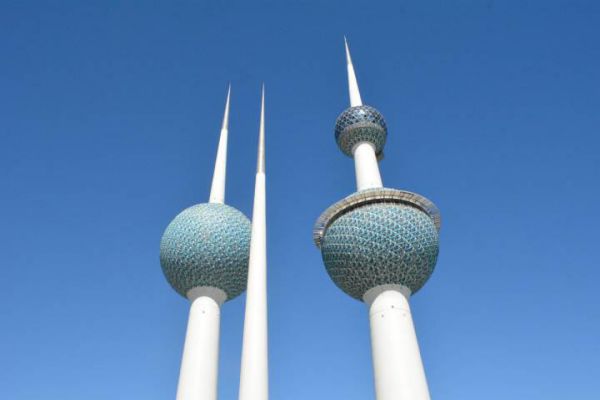 Image: Pixabay
On the coast of the Arabian Gulf lies the buzzing capital city of Kuwait. Hire a cheap Kuwait City rental car to experience it all.
Visit the Grand Mosque, spanning over 45,000 square metres in the heart of the city. Enjoy a cup of tea in the Kuwait Towers for breathtaking views of the capital. Don't miss the Tareq Rajab Museum, an exquisite showcase of Asian cultures and customs and be sure to fill your belly in Souq Al-Mubarakiya, an incredible market with street eats and handcraft shopping.
Tour the city on your own schedule and then head to other hotspots on Kuwait Bay. Travel south to Al Ahmadi and Al Fahaiheel with the option to drop off your rental car at either location.
Hiring a cheap Kuwait City rental car with Airport Rentals
Pre-book a car hire for your trip to Kuwait City with Airport Rentals. Secure an affordable rental car in minutes using our highly-rated comparison site. Just type in your travel dates, click 'search' and find a vast range of available vehicles to choose from. Compare deals from top brands such as Avis, Budget, Europcar and more.
Once you've made your final selection, complete your booking to receive instant confirmation and benefits such as unlimited mileage. Plus, never worry about hidden fees, and enjoy access to 24/7 customer service.
Kuwait International Airport (KWI)
Kuwait International Airport is a major transport hub serving over 11 million passengers each year. It holds an Airport Mall equipped with 24-hour shopping, numerous lounges, free WiFi, food court, restaurants, medical clinic, barbershop and more. Head to the Arrival Hall on the basement level to locate your rental car agency.
If you are picking up a rental car at a downtown Kuwait City depot, take one of the local bus lines or hire a taxi for a flat rate.
Guide to driving a rental car in Kuwait City
Fair warning, driving in Kuwait can be challenging and dangerous with most road users disregarding all rules of the road. There is a high rate of accidents in Kuwait so visitors must always drive with extreme caution.
Driving from the Kuwait International Airport to downtown Kuwait City
Getting to Kuwait City from the airport takes around 20 to 30 minutes depending on traffic conditions. For the easiest route, exit the airport and merge onto Route 50 heading north. Then continue on Route 350 and take a slight right on Ahmad Al Jaber Street to arrive in the city centre.
Driving tips for your Kuwait City rental car
Avoid taking risks when driving in Kuwait. Follow road rules, let others pass and stick to the slow lane.
Kuwait road rules
● Drive on the right side of the road, overtake on the left.
● Don't expect other drivers to use turn signals and beware of tailgating and aggressive driving.
● Drink driving is illegal in the country - alcohol is prohibited in Kuwait.
● Always buckle up.
Parking options at the airport and downtown Kuwait City
If you need to park at Kuwait City Airport, choose from short and long-term parking options including valet parking and a multi-storey car park next to the Airport Mall. Pay around KWD$1 for 12 hours and KWD$2 for the day.
When parking in Kuwait City, avoid parking along black and yellow painted curbs. It's best to park in a secure lot at hotels, underground garages or large shopping areas.