Tucked away in the furthest reaches of the Persian Gulf is Kuwait, a wealthy Arabian nation sharing borders with Iran and Saudi Arabia and home to many expats as well as its traditional muslim population. Less glitzy and commercialised than Dubai despite plentiful oil money, and more democratic than other neighbouring nations, it is an intriguing destination and a great place to get to know the desert sands, rich culture and beaches of the fascinating Middle East region.
With a car hire to get you around in Kuwait you could visit the traditional souk markets, be educated at the amazing Science Centre and see the other sights of Kuwait City, or enjoy the beach resorts on the coast. The fun doesn't stop there - with your rental car you might head into the desert to ride a camel and even sign on for an overnight guided journey, shop at the many malls, or get on the car ferry to Failaka Island to see ancient ruins and some more modern relics from the abandonment of the island during the Iraqi invasion.
Kuwait City Airport is the arrival point for the vast majority of visitors to Kuwait. From there, it's just a few hours drive to any part of Kuwait, making it easy to explore the country in its entirety during your self-drive trip.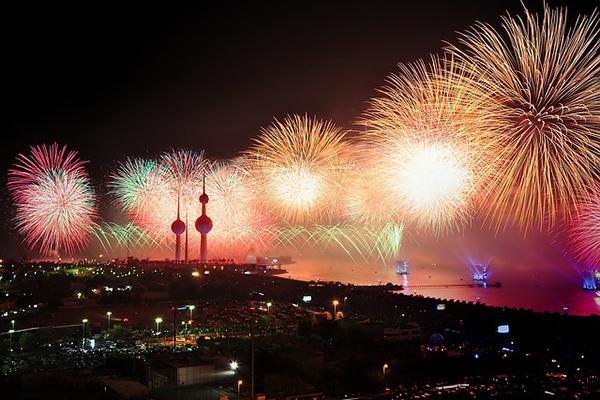 Why book with Airport Rentals in Kuwait
Making a car rental booking with Airport Rentals is simple, convenient and saves a lot of time. Rather than looking up the various options separately, you can do it all on one site and compare a wide range of vehicles in one go - no need to spend hours scouring the world wide web!
To see the cars available for your trip, just enter your travel details into the simple search panel. The Airport Rentals search engine will serve up a list of vehicles from an extensive database of suppliers for you to compare. The options can be narrowed down for easy picking with filters for pickup location, number of passengers, rental brands and transmission type - and you can see them ordered by highest or lowest price to get the very best deal possible.
For extra advice and support in the booking process, you can contact our team of rental experts who are available 24/7 to ensure you find the perfect car to hire.
Rental locations in Kuwait
While most visitors to Kuwait will get their wheels at the Kuwait City Airport, there are other options - for example, choosing a supplier downtown rather than at the airport. Here are some of the Kuwait rental locations you might consider:
Kuwait City Airport - Also called Kuwait International Airport, this bustling travel hub is the beginning of many a journey in Kuwait. The city is the capital and is quite central to the country, so you can get wherever you want to go with ease.
Kuwait City - If you'd rather settle into the city before you start exploring, you can pick up in downtown Kuwait City. From here, zip to the many urban attractions or head out into the desert.
Al Ahmadi - This smaller city on the outskirts of Kuwait City is home to the headquarters of the Kuwait Oil Company, and is known for its green parks.
Al Fahaiheel - South of Kuwait City on the coast, this district is home to one of Kuwait's major fish markets which is directly supplied by fisherman each day.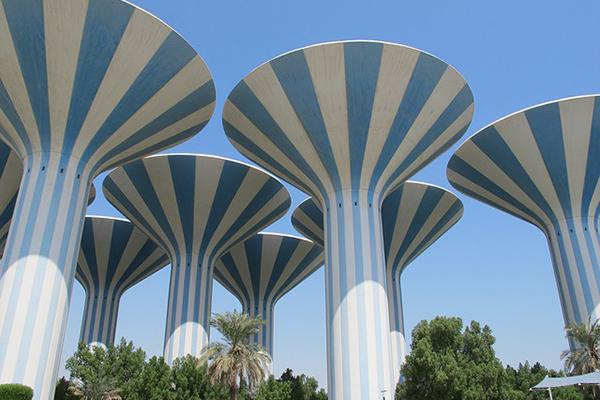 Rental companies in Kuwait
With a grand selection of the leading international rental brands available in Kuwait, you can rest assured that your rental adventure will go off without a hitch. Travellers can pick up a reliable and quality vehicle - from small economy hatchback to luxury sedans to big SUVs - from rental suppliers including Budget, Europcar, Hertz, Avis and more.
Keep in mind that some locations will have fewer options, so book early to avoid missing out on the car you want.
Road rules in Kuwait
To stay safe and free from trouble while driving in Kuwait, familiarise yourself with these important road rules before you pick up your rental car.
● Visitors can drive with an International Driving Permit. Third party insurance is mandatory.
● Being intoxicated in public is illegal in Kuwait, driving or not. It is best to avoid drinking completely while you are in the country.
● Vehicles stick to the right hand side of the road.
● Children under ten years of age must not sit in the front seats of a vehicle.
● Speed limits in the country vary widely, so keep a careful look out for signs. Many roads will have a maximum speed and also a minimum speed - be careful to stay between them. 120 kilometres per hour is the highest speed limit in Kuwait.
Driving tips for Kuwait
Sometimes a little insider knowledge goes a long way to ensuring your trip is smooth and free of troubles. Here are a few local quirks of which you should take note - and for ultimate enjoyment, check out our top road trip apps too.
● Women are permitted to drive in Kuwait, however they are currently not allowed to drive in Saudi Arabia, so remember to find a male driver if you are crossing the border. This will be changing soon, so check the rules before you go.
● Traffic rules are strongly enforced and if you are caught breaking any of them you may be deported. It is important to follow the letter of the law!
● The accident rate is high in Kuwait. Always drive defensively and carefully.
● Pedestrians can be brazen. Drive slowly and keep a sharp lookout for anyone dashing across the road.
● If someone behind you flashes their high beams, they are asking you to give way and let them pass.
Hit the road in Kuwait with a car rental and experience the delights of the Middle East!