Located in the middle of the Balkan Peninsula is Kosovo, Europe's youngest country. Often overlooked by travellers, the small landlocked nation shares its borders with Albania, Macedonia, Serbia and Montenegro, and is the perfect place to explore with a rental car.
Modern-day Kosovo is perfectly safe to travel and visitors will discover a country filled with warm and welcoming locals, a unique culture, and plenty of wonderful attractions. The lively and modern capital city Pristina, located in the northeast of the country is the ideal starting point for your trip. There you can enjoy the café culture, indulge in culinary pleasures and explore historic sites.
Delve into more of Kosovo's 2000 years of history when you visit impressive monasteries, mosques and cathedrals. Don't miss the opportunity to see some of the UNESCO heritage listed sites like the popular Visoki Decani and Church of Our Lady of Ljevis.
With the freedom of a rental car, you can get off the beaten track and enjoy the incredible scenery and natural wonders of Kosovo. It's hard to resist the lure of nature with so many picturesque mountains, rivers, lakes, canyons and waterfalls just waiting to be explored.
Kosovo is the perfect place to jump in your hired car, get the wheels spinning and explore more of Eastern Europe. Take a day trip across the border and visit Skopje, Tirana, and Shkodra or book a one-way rental and give yourself more time to explore.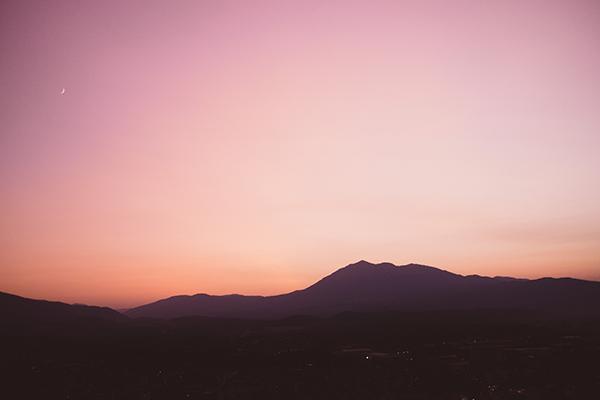 Why book with Airport Rentals in Kosovo
Booking the perfect rental car for your trip to Kosovo is quick and easy when you use AirportRentals.com. There's no need to scroll through multiple websites, endlessly searching and comparing hire companies trying to find your ideal car. At Airport Rentals, our powerful search engine does all the hard work for you. Simply pop in your travel dates to be instantly presented with a list of available cars, with the lowest priced vehicles appearing at the top.
Whether you want to pick up your car at the airport the moment you land or prefer to spend a few days in the city before collection, we have it covered. With Airport Rentals you can search, compare, book and have your Kosovo car hire sorted in just a few clicks.
Have peace of mind with no additional booking fees or hidden charges when you book on our secure website, and enjoy access to our friendly customer service department who are ready to help 24 hours a day, 7 days a week.
Rental locations in Kosovo
Pristina - The capital and largest city in Kosovo is located in the middle of the country, making it the perfect place to begin your road trip. Pick up a rental car at the Pristina International Airport and start exploring the moment you touch down. This vibrant city has friendly and welcoming locals and offers visitors plenty of tourist attractions and things to do. Take the time to check out the city's impressive buildings and architecture with a visit to the Imperial Mosque and the Mother Teresa Cathedral. For the History buffs, don't miss the opportunity to see the Ethnological Museum.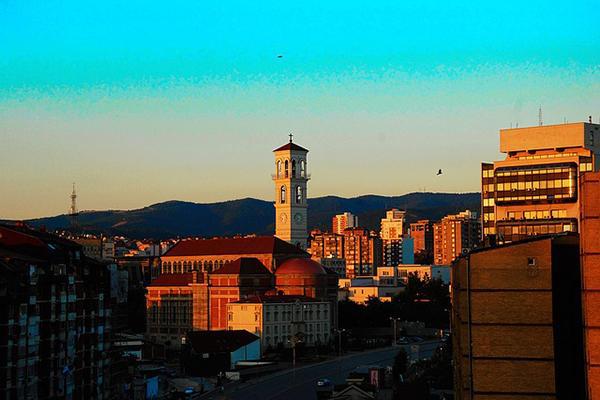 Rental companies in Kosov
Internationally recognised and trusted rental company Sixt is represented in Kosovo. With an extensive fleet of vehicles there are plenty of brands to choose from, including Kia, Toyota, Volkswagen, BMW and more. Whether you are looking for a compact, medium or large vehicle, you should have no problems finding a great deal on your ideal car. Making a reservation is simple and quick when you book with AirportRentals.com. Plus, you can take advantage of extra perks and travellers benefits.
Road rules in Kosovo
Make your overseas rental car experience a little easier by knowing the local road rules before getting behind the wheel.
● Motorists drive on the right side of the road in Kosovo.
● You will need a valid driver's licence from your home country and an international driving permit to drive in Kosovo.
● The minimum driving age is 18 years old in Kosovo, but to rent a car you will need to be a minimum of 21 years old, with at least one-year driving experience.
● Speed limits are 80 km/hr on highways, 60 km/hr on main roads and 35 km/hr on urban roads unless otherwise signed.
● Seat belts are compulsory for all occupants of the car.
● It is illegal to text or talk on a mobile phone while driving, unless using a hands-free device.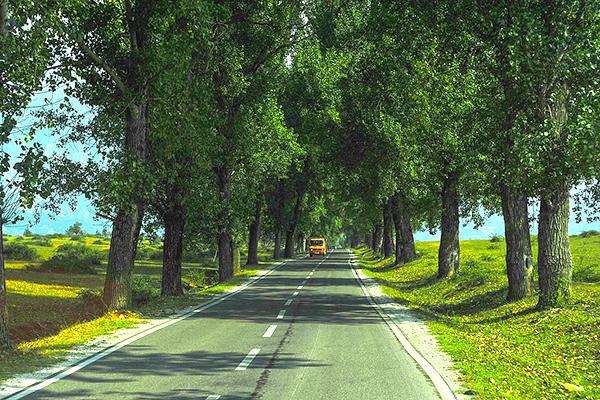 Driving tips for Kosovo
With the exception of Pristina you will find little traffic and congestion while driving in Kosovo. Use our helpful driving tips to have an enjoyable and safe time with your rental car.
● The infrastructure and road conditions in Kosovo are in a poor state.
● Take extra care when driving in rural areas, particularly after bad weather - landslides are common.
● Keep a look out for animals on the roads.
● If possible, avoid driving at night.
● For safety, it is recommended to avoid driving near the Serbian border.
● Take extra care when driving in winter conditions and check local signage to determine when to use snow chains.