A trip to Italy is not complete without a holiday in Sicily. Grab a cheap rental car from Catania to explore the Mediterranean island.
Situated on the east coast of Sicily, Catania is the island's oldest port city offering some of the freshest seafood in the country. Spend the day strolling through Piazza del Duomo, visiting cathedrals and the Fontana dell'Elefante statue. Lounge at the Playa (beach) to soak up the sun and take in views of Mount Etna. Check out ancient ruins in Parco Archeologico Greco Romando, hit the famous La Pescheria market and make sure to try the iconic pasta alla Norma.
Drive to other cities in Sicily such as Palermo or head inland to pizza heaven (Naples) on the way to Rome. Explore more of Italy when you book with Airport Rentals.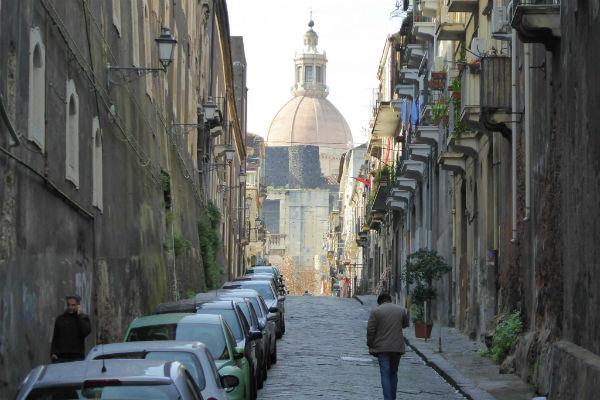 Image: Metro Centric
Hiring a car in Catania
Pre-book a Catania car hire with Airport Rentals to compare multiple rental car companies on one easy-to-use page. It's as simple as entering your travel dates and hitting 'search'. Our optimal search engine will generate a wide selection of national and international brands available at Catania Fontanarossa Airport. Use the preference filters to narrow your search and once you find the ideal car, book with instant confirmation and included benefits like breakdown assistance and unlimited mileage. Plus, book without worry of hidden fees and enjoy access to a 24/7 customer team available at any time of the day.
Catania Fontanarossa Airport (CTA)
Touch down at Catania Airport, the international hub to Sicily, Italy's Mediterranean island. Each year, over 7 million travellers pass through the airport with access to duty-free shopping, cafes and restaurants. WiFi is only available in the airport lounges. If you need any travel advice, visit the tourist information office located in the arrivals hall.
You can also head to the arrivals hall to find your designated rental car kiosk. If you are picking up your hired car in Catania, hop on the shuttle bus to the city centre or hail a taxi.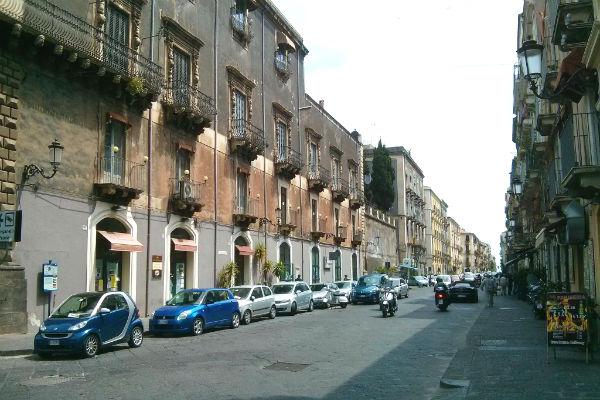 Image: Jesús Cabrera
Guide to driving a rental car in Catania
Read on for directions, driving tips and parking options for Catania.
Driving from the airport to downtown Catania
To reach the city centre from Catania Fontanarossa Airport, the journey will take around 10 to 15 minutes. Exit the airport onto Viale Librino and keep left at the fork. Merge onto Asse Attrezzato di Catania until taking a right onto Corso Indipendenza, followed by a slight right onto Via Vittorio Emanuele II to arrive near the city centre.
Driving tips for your Catania rental car
Catania's historic district is a restricted traffic zone (ZTL), don't drive in this area unless you are ready to pay a fine.
Tips for driving in Sicily
● Drive on the right side of the road, overtake on the left side.
● Stay confident behind the wheel and drive defensively. Italians are aggressive drivers. Stick to the national road rules and allow them to pass.
● Stay alert in roundabouts as many drivers don't give proper right of way.
● Hire a GPS to navigate in the cities and always keep a paper map in the car, just in case.
Parking at the airport and in Catania
Choose from short-term parking or long-term parking at Catania Airport. Pay around €1 per hour in short-term and around €10 per day in long-term parking.
Due to the restricted zone area, it's best to park outside the city centre at your accommodation or a secure garage, taking local transport or a taxi into town.
See more of Italy when you take your rental car across the country!