A small town in Ireland's northwest, Knock has a population of only a thousand people - but roughly 1.5 million people visit every single year. It is, without doubt, an amazing place to visit in its own right, and a good one to use as a starting point for a road trip in Ireland.
Road trips around Knock
Knock would be just another small and sleepy town in Ireland if it weren't for its rich ties to Catholic history. On August 21 1879, more than a dozen people of all different ages claim to have seen an apparition of the Virgin Mary, Saint Joseph, and John the Evangelist. Today, people make the pilgrimage from around Ireland and the rest of the world to the Knock Shrine, where they pray, light candles, attend mass, take part in processions and more. Each year a novena is held in August to remember and honour the events of 1879.
The Knock Museum adds to the experience, and is where you'll find the original testimonies, as well as letters and stories from pilgrims outlining how their visits to the shrine changed their lives. You can even take a guided tour of Knock, in which a local guide will take you to the Apparition Chapel and Gable Wall, the Papal Cross, Basilica and Chapel of Reconciliation.
See the town and its world-famous shrine for yourself with a car rental from Knock Airport.
For a trip out of the city, consider driving the hour west to the coast to visit Croagh Patrick, the mountain considered the most holy in all of Ireland. People have made pilgrimages there for the last 5000 years, which are made in honour of Ireland's patron saint, St. Patrick. You can drive as far as the car park at the information centre, and walk to the summit in roughly two hours.
For other Christian tourism destination, you could head to Nazareth, to witness the city Jesus grew up in, or Rome to maybe catch a glimpse of the Pope, in Vatican City. Mont Saint Michel, France is another major pilgrimage destination that also offers stunning views!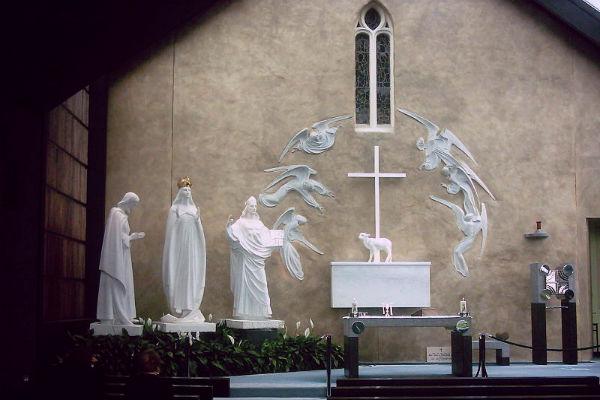 Use AirportRentals.com to book a cheap car hire in Knock
Picking up your car rental at Knock Airport is the easy option, as it means you can head straight out to explore the Irish countryside.
Airport Rentals can help you compare brands and prices quickly and easily. Enter your travel dates into the search function to view available rentals at Knock Airport. You can further refine your results by filtering your search for specific preferences like car type and group size, or you can get help at any point with 24/7 online assistance.
Once you've made your decision, book securely online to lock in your Knock car hire. Never worry about hidden fees, and take advantage of handy extras included in your booking.
Introducing Knock Airport
Ireland West Knock Airport has won numerous awards as the country's best regional airport, and it sees more than 700,000 passengers every year. From here, you can take international flights across to England and Scotland, and to some destinations in mainland Europe. There are also domestic charter flights available to destinations such as Dublin and Galway.
While you're waiting for your flight, you can make the most of the free WiFi available in the terminal, pick up a few souvenirs in the shops, or grab a bite to eat at one of the bars or restaurants.
When you arrive, you'll find the car rental desks in the main hall, so you can pick up your keys and hit the road straight away.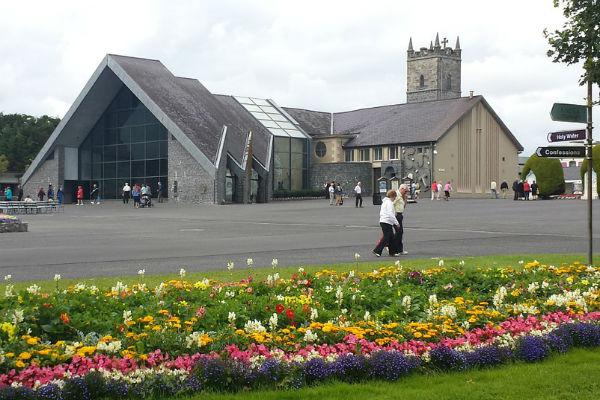 A quick guide to driving in Knock
The town itself is quite small, so you needn't worry about coming across any traffic jams. Usually, the only time you will find any congestion is during the busy summer season, and during important Catholic events such as Easter and Christmas.
Driving from Knock Airport into town
Ireland West Knock Airport is roughly 20 kilometres from town, and it usually takes about 25 minutes to cover this stretch. When you leave the airport, turn right, then right again onto the N17. The N17 goes right past Knock, so be sure to turn off at the sign onto the R329.

Tips for driving in Knock
As a small town, you'll probably find your way around within 30 minutes of arriving. That said, a GPS will be useful if you plan on taking a road trip around Ireland as well.
Parking at Knock Airport
There are more than 1,500 car parks at the airport, split between short- and long-term stays. Keep in mind that the car park does close an hour after the last flight's arrival.
Parking in Knock
There are plenty of on-street parking spots in Knock, and a large car park near the shrine for when you pay a visit.