A small town in southeast Ireland, Killarney is an obvious choice for travellers thanks to its exquisite lakeside and mountain scenery. It's also easy to get to when you're flying in from other nearby airports such as Dublin, Cork, and Galway.
The town has earned its nickname of 'Heaven's Reflex', and is widely known as the most beautiful spot in the country. Your time in Killarney will easily be spent exploring these lush outdoors, visiting the lakes, hiking through the National Park, and discovering historic local sites such as Ross Castle and Muckross House.
Book your Killarney car hire now to explore this Emerald Isle paradise.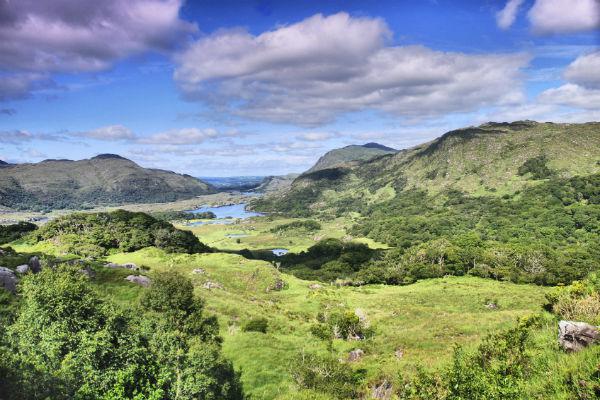 Book a cheap Killarney car hire with AirportRentals.com
To get the best deal on a car rental in Killarney, you'll need to start by comparing all the options. Doing this the old fashioned way and checking with each rental company is slow, but letting Airport Rentals do the work is quick and easy.
Simply enter your travel dates to generate a list of all available vehicles from leading car rental companies at Kerry Airport. The options are displayed on a single, easy-to-read page, so you can quickly identify the best deals and find the car that fits your needs.
Feel free to ask for help with our 24/7 customer assistance line, or go ahead and book securely online as soon as you've made your decision.

Welcome to Killarney
Killarney may only be a small town, but it boasts a number of main attractions. It's situated on the shores of Lough Leane, and is also part of the Killarney National Park. Plus, it's a popular starting point for the Ring of Kerry driving loop, a 179-kilometre track that follows an abundantly scenic route around the Iveragh Peninsula in County Kerry.
The community takes pride in itself, too, winning awards for being Ireland's tidiest, cleanest, and 'best kept' town in recent years.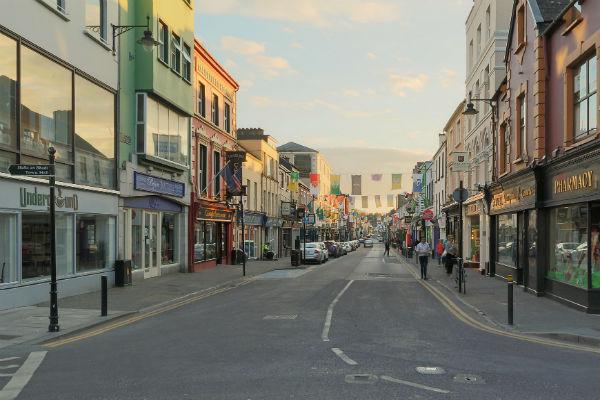 Driving in Killarney
Killarney is a small town, so local traffic is extremely light and easy to deal with. However, you can expect plenty of other tourists in town during summer, which can make the roads busier. Either way, driving in Killarney should be a breeze for anyone used to driving in big cities.
Driving to Killarney from Kerry Airport
The nearest facility to Killarney is the Kerry Airport, so for those picking up their hired car there and driving to Killarney, it's just a short 20-minute trip. When you leave the airport, follow the N23 southeast until you hit the N22, then turn left. Continue along the N22, then go straight at the roundabout onto the N71 and this road will take you directly into town.
Tips for driving in Killarney
Driving in Killarney and around the district is pleasant and straightforward. Be sure to book a GPS unit when you pick up your Killarney car rental to help you get around, and don't forget that you'll be driving on the left side of the road. Keep in mind that if you're planning to travel during the busy season in summer, there will be other international visitors driving around Ireland, so it will pay to be extra careful and give rental cars plenty of space.
Parking at Kerry Airport
Kerry Airport has free spaces for short-term stays of up to 30 minutes, or you can stay longer for €10 per day. Both the short- and long-term parking lots are located within a couple of minutes' walk of the terminal, and it's cheaper to leave your car in the long-term lot if you know you'll be there for more than a day.
Parking in Killarney
Killarney offers plenty of on-street parking, as well as a number of parking areas. There are usually metered spaces to be found behind the Killarney Plaza Hotel, and off the main street by the Tesco shopping centre.