From ancient ruins to magnificent modern architecture, Iran, centred between the Caspian Sea and Persian Gulf, is a treasure chest of history and great beauty. In addition to its strong Persian population, Iran is made up of many ethnicities and its people are one of its greatest assets - equally warm, friendly, and sophisticated. With several bordering countries including Armenia and Azerbaijan, there is much to explore in the Middle East. Make the most out of your Iran trip and pick up an airport rental car to see it all.
In the cities, one can discover stunning museums and mosques, shop at gigantic bazaars and malls, make waves at water parks, sip lattes at cosy cafés, or enjoy quiet time at serene parks like Eram Garden in Shiraz. Venture out into the countryside to discover the deep history of the Persian Empire - the world's oldest civilization dating back to 550 BC - at World Heritage Sites like Persepolis, Susa, and Chogha Zanbil.
Tourism is on the rise, and a trip to Iran is sure to make memories that will last for a lifetime.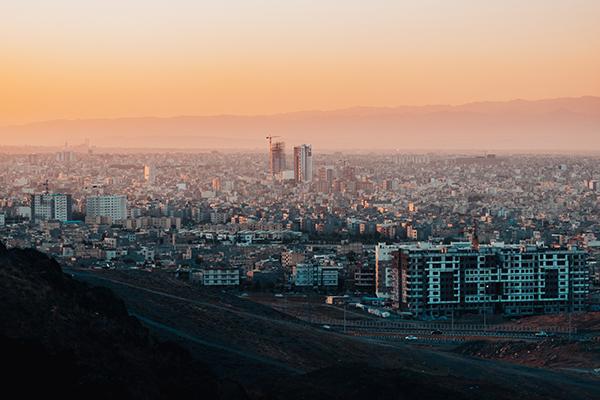 Get a deal on car hire in Iran with Airport Rentals
Save yourself time and money when hiring a car in Iran with Airport Rentals. Type your travel dates into our secure site and our optimal search engine will present a variety of vehicles for comparison. Cars are sorted with the cheapest option first, but can be resorted by preferred features if you're looking for something specific. Filters like transmission type, number of people, and car type, make rental selection easier so you can find the perfect rental for your travel needs.
Every vehicle has a handy breakdown of details like where the car is located - either in the city or at the airport - the free benefits included, specifications, terms, and more. Once you've weighed your options and made a decision, reserve your rental and stop in at the extra items page to peruse handy add-ons like a personal driver or infant car seat.
Should you have any questions along the way, call our dedicated customer service team any time, day or night.
Rental locations in Iran
Whether you fly to Tehran in the north, Shiraz or Bandar Abbas in the south, or Isfahan between the two, you can expect to find great deals on car hire at any one of these top rental locations in Iran.
Tehran - This capital city is the economical and cultural leader of Iran and although its large population and bustle of activity can be intimidating, it's well-worth visiting to discover the fascination of this modern and dynamic metropolis. Fly in, rent a car, and start off with a trip to one of the city's many museums, historical sites, peaceful gardens, or shopping malls.
Isfahan - The third largest city in Iran, Isfahan, provides its visitors with a bounty of colourful architecture and ancient landmarks to explore. It has the world's largest city square, eleven picturesque bridges, and a grand historical bazaar. Rent a car to delve into the beauty of this Islamic-Persian city.
Shiraz - Known as the city of poets, gardens, nightingales, and wine, Shiraz affords those who visit a glimpse back through 2000 years of Persia's past. Rent a car and enjoy a scenic ride to the ruins of ancient Persepolis.
Bandar Abbas - This lively port city on the southern coast of Iran is a major transport hub for Qeshm and Hormuz Island, while Bandar Abbas International Airport maintains flight routes between several cities in Iran, as well as international flights to Dubai.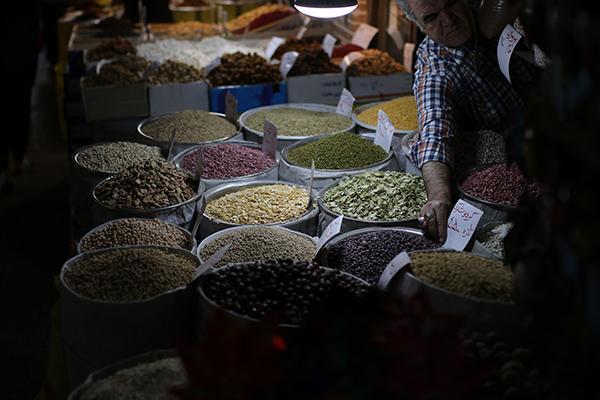 Rental companies in Iran
With more than three cities to start your Iran trip from, you'll have no problem securing a car hire from one of the industry's top car hire suppliers. Europcar operates in 140 countries around the globe and has been a trusted rental brand for over 60 years. Choose between a wide range of vehicle types for hire including economy and compact cars, vans, SUVs, sedans, and even luxury vehicles. Looking for a major rental deal? Check out rental supplier Keddy for car hire at a fraction of the cost.
Secure your car hire with Airport Rentals to take advantage of additional perks and traveller benefits.
Road rules in Iran
It's important to respect the road laws in a foreign country and knowing them will help to ease the stress of driving in unfamiliar territory. Here are a few laws that are worth mentioning before you drive off on a remarkable adventure in Iran:
● Drive on the right side of the road, overtake on the left.
● You must be 18 years of age to drive in Iran.
● All vehicle occupants must wear seatbelts.
● There is zero tolerance for alcohol in Iran meaning the blood alcohol limit while operating a vehicle is 0.0%.
● Speed limit signs are posted in kilometres per hour (km/h).
● Foreign travellers must possess an International Drivers Licence obtainable from your home country.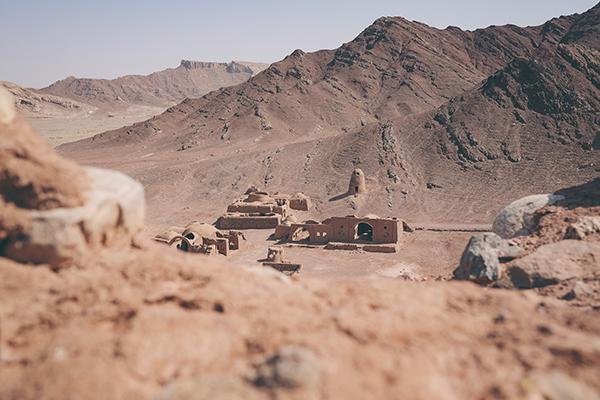 Driving tips for Iran
Aside from the local laws, it's important to be aware of some unwritten rules of the road. Have a safe and enjoyable road trip in Iran and read ahead for some handy tips.
● Iranians are known to ignore the road rules. Drive defensively and do your best to keep calm and focused.
● Iranian police have the right to test blood and drug alcohol levels if they suspect a driver may be under the influence.
● It is recommended to avoid driving near the borders of Iraq, Pakistan, and Afghanistan.
● In the event of an accident, remain with your rental until police arrive.
● Be on the lookout for unmarked speed bumps in and outside of the city and just in case you run into any car trouble along the way, have a read through our rental breakdown tips.