With its dramatic landscape, hot springs and glaciers, Iceland is one for the books. Explore this incredible European country with an airport rental from Reykjavik, Iceland's capital city.
Reykjavik is the largest city in the country and the urban centre where most of the population resides. Time spent here will having you learning about Iceland's history and fascinating Viking origins. Walk around the Old Harbour to admire colourful buildings, dine on creative culinary eats and lounge around at hip cafes and bars.
After a bit of time in the city, hit the road in your rental car to see the nation's countryside. Get ready for a wild road trip across lava fields, volcanoes, waterfalls and breathtaking national parks. Explore the entire country and then drop off your car rental at Akureyri, Hofn or Keflavik Airport.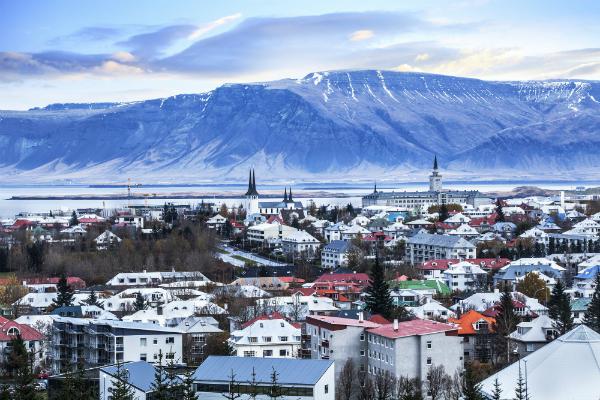 Booking a cheap Reykjavik rental car
There is only one way catch the best sights in Iceland: hire a rental car from Reykjavik Airport. Get the best deal online with Airport Rentals, the powerful search site that allows you to compare a wide variety of vehicles across highly-rated brands on one page.
Simply type in your travel details to generate a list of options and then use the handy preference filters to narrow your search to the right car for your trip, whether that's a petrol-friendly compact car or a 4x4 for those off-road adventures. Plus, enjoy free benefits such as unlimited mileage and theft protection and never worry about hidden booking fees.
Our 24-hour customer service team is always available should you need it.
Reykjavik Airport (RKV)
Reykjavik Airport is the country's hub for domestic flights, conveniently located 7 kilometres outside of the city centre. Serving roughly 400,000 travellers annually, the terminal is small with just a few food options, convenience stores and tourist shops. WiFi is currently not available at this airport.
Head to the arrivals hall near baggage claim to locate your rental car kiosk. If you are picking up a car hire from downtown Reykjavik, taxi to the city or save a few krona and take the Straeto public bus.
Guide to driving in Reykjavik
Use our guide on driving tips, directions and parking for Reykjavik.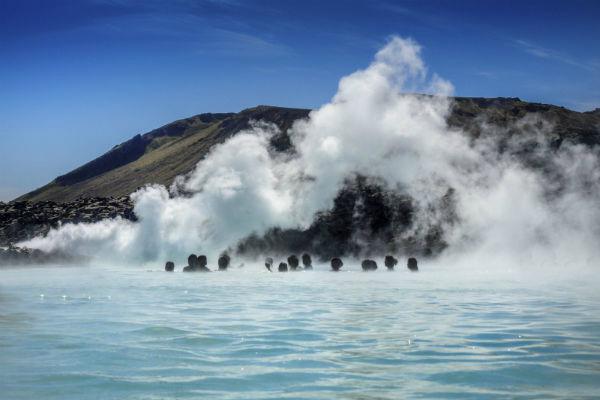 Driving from the airport to downtown Reykjavik
The drive from Reykjavik Airport to the city should take no longer than 15 minutes, depending on where you are heading. Exit the airport heading north on Njaroargata, then turn right on Route 49 and follow this until taking the exit toward Hofoabakki. Stay in the left lanes to arrive in the city centre.
Driving tips for your Reykjavik rental car
Reykjavik has the most cars per capita in the world, but driving here is an orderly experience. Getting around is easy in your hired car, just be prepared for traffic in typical rush hour times and follow these additional driving tips:
● Drive on the right side of the road and overtake on the left.
● The city is full of one-way roads, use a GPS to avoid getting lost.
● Take extra care if you are driving in winter.
● Keep your petrol tank full if you are planning side trips, as certain sections are very remote with few services.
● Avoid driving in the dark; the roads are often poorly lit and narrow with just two lanes and no shoulders.
For more tips and rules of the road, check out the Iceland rental car page.
Parking options at the Airport and in Reykjavik
Need to park at Reykjavik Airport? You are in luck, it's free!
With a city full of drivers, parking lots are plentiful across Reykjavik. Find multi-story lots near the harbour and by Kolaportio, the flea market, or park in the city spaces for between 80 to 150 ISK per hour. It's free after 6pm and all day Sunday in on-street spots.