The coastal town of Keflavik (also known as the municipality of Reykjanesbær) is home to Iceland's main international transport hub, Keflavik Airport. Just to the east of Keflavik is the world's most northern capital: Reykjavík. Pick up a car hire at Keflavik Airport and explore this beautiful country at your leisure.
While Reykjavík is small compared to its European capital counterparts, the colourful buildings, rich art and culture, thriving creative communities and vast array of cafés, diners and restaurants make the city a bustling hub of activity. Wander the halls of the National Museum to learn about Icelandic history, view incredible artwork in the fabulous galleries, take a trip to the Old Harbour to see the colourful boat sheds and vessels, and get out into the countryside to visit quaint villages. For the TV buffs, HBO's Game of Thrones filmed some of its winter scenes in the breathtaking landscapes of Iceland. Tours are offered through various companies if you wish to live out your Thrones' fantasies.
After you've experienced all Keflavik and Reykjavík have to offer, jump in your car hire and hit the road! Route 1 encircles the entire country and passes by the cities of Hofn, Vestmannaeyjar and Akureyri, as well as countless scenic hotspots along the way.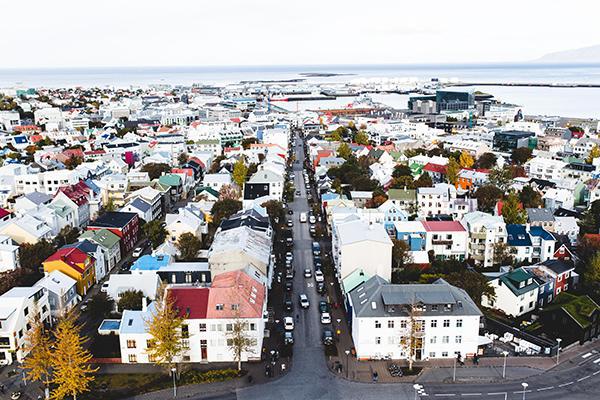 Booking your rental car at Keflavik with Airport Rentals
At Airport Rentals, we make it easy to find and compare all your car hire options at Keflavík Airport.
It's easy to get started - simply pop in your travel dates and hit 'search'. All the options available on your selected travel dates will be presented, sorted by price. If you need something specific, use the handy filters to indicate preferences such as transmission type, group size and brand. When you locate the perfect vehicle and are ready to book, do so securely and with instant confirmation.
A quick look at Keflavík International Airport
The Keflavík International Airport is Iceland's main international transport hub. Touch down at the recently updated airport and enjoy a wide range of amenities, including duty-free shopping, myriad restaurants and cafés, and free WiFi. Ready to go? The car rental building is located just to the right as you exit the main terminal.
Keflavik Airport serves a variety of international destinations, including London Heathrow, Helsinki, Frankfurt and Amsterdam. Domestic flights depart from nearby Reykjavík Airport, which you can get to via transfer.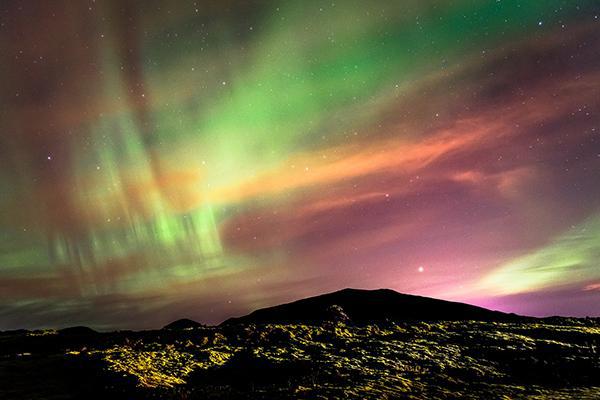 Driving in Reykjavík
Driving in Reykjavík is pretty straightforward. Roads are generally well maintained and safe, although heavy snow can cause congestion at times. Read our winter driving guide to prepare for driving in the cooler months.
Getting to and from Keflavik Airport
Keflavík International Airport is located 50 miles southwest of Reykjavík. Head out onto Route 41, and continue until Route 49. Take the ramp east towards the city, then exit at Staumer. The drive will take around 40 minutes. Alternatively, you can head straight to the city via bus or taxi and pick up your car hire in Reykjavík.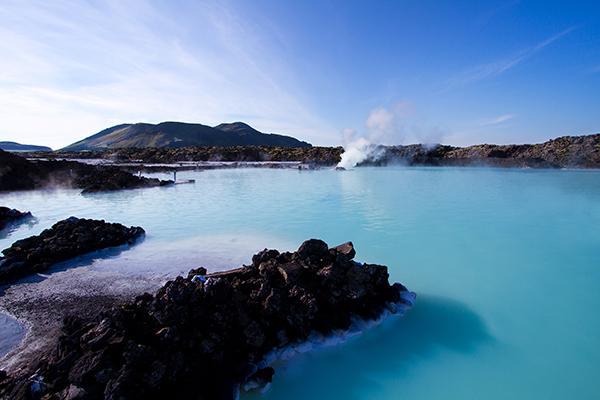 Tips for driving your Keflavik rental car
● Motorists in Iceland drive on the right.
● Headlights must be on at all times, day and night.
● The speed limit is between 30 and 50 kilometres per hour in populated areas, and up to 90 km/h in the countryside.
● Many drivers don't use their indicators (turning signals) in the city, so be cautious when approaching intersections.
● Iceland has a zero tolerance policy on drinking and driving.
Parking your rental car
Keflavik Airport provides travellers with multiple parking options. Park short-term for 500 krónur for the first hour, and 750 krónur per hour thereafter. Long-term parking begins at 1.250 krónur per day. All parking zones are located just outside the terminal.
Parking is plentiful in Reykjavík city centre. Parking zones, multi-storey buildings, and on-street parking is scattered throughout the city, beginning at around 125 krónur per hour. Parking is generally free on a Sunday, with some zones and buildings offering free parking on Saturday, too.