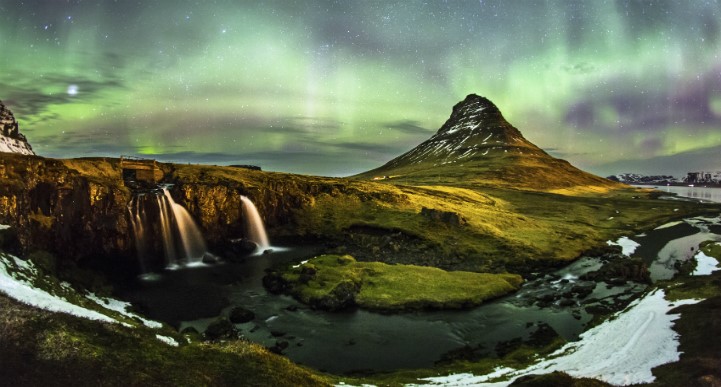 When it comes to exotic travel destinations, Iceland is right up there with the best. Sure, it's a little light on palm trees and tropical rainforests, but it has more than enough natural wonders to make up for that. Geysers, waterfalls, glittering blue ice caves, and the majestic northern lights are just a few of the things that draw wide-eyed visitors to Iceland every year. Iceland shows off an entirely different side to planet Earth than the one we usually see, making this a high priority destination for those seeking an utterly unique vacation.
Opting for an Iceland car rental is the perfect way to get the most out of this country. There are plenty of guided tours available in this country but the cost starts to add up pretty quickly and you'll only get to see the most touristy spots. With your own transport at your disposal, you'll have the chance to forge your own way across this remarkable country.
AirportRentals.com - sorting a car rental in Iceland has never been easier
After you've flown into Iceland, a rental car pick up will be high on your travel priorities. It would be crazy to wait until you've arrived to sort out a car hire though - booking online well ahead of time is the smart way to go, and for those who don't relish slogging through a bunch of car rental sites to find the best deal, AirportRentals.com offers a much easier way.
It should be simple to rent a car in Iceland, and with AirportRentals.com it can be. Just plug a few details into the search box (for instance, when and where you'd like to pick up/drop off your rental) click the Search button and you'll be taken to a page where you can scroll through Iceland car rental deals that match your itinerary. Bargain hunters will be pleased to find the cheapest deals listed first, but if you have something more specific in mind that's fine too - there are plenty of options to filter these results, narrowing them down to the ones that perfect for your particular trip. Then when you've picked out the best deal, booking it will only take a few more minutes.
Airport rentals around Iceland
There's only one international airport in Iceland, so chances are you'll be picking up your vehicle there. However, there are a few domestic airports scattered around the country that offer a shortcut for those wanting to catch a connecting flight and get right into the heart of Iceland. Ultimately, even with a car hire from Keflavik International Airport you can explore the entire island, so it's up to you where you'd like to pick up a cheap car rental for your Iceland road trip.
● Reykjanesbaer car rental - This is where all visitors to Iceland will start their journey. Reykjanesbær itself isn't much of a tourist destination, but this is where Keflavik International Airport is located. Picking up your Iceland car hire here will put you within striking distance of Reykjavík, the Icelandic capital, and from there the nation is your oyster.
● Reykjavik car rental - Reykjavík is not only the capital of Iceland but also the largest centre on the island by far. Whether or not you pick up your car rental here, make sure to spend a little bit of time in the city before you go gallivanting off around the country. This is the best place to gain an insight into Iceland's history and the nightlife is surprisingly vibrant, though not cheap.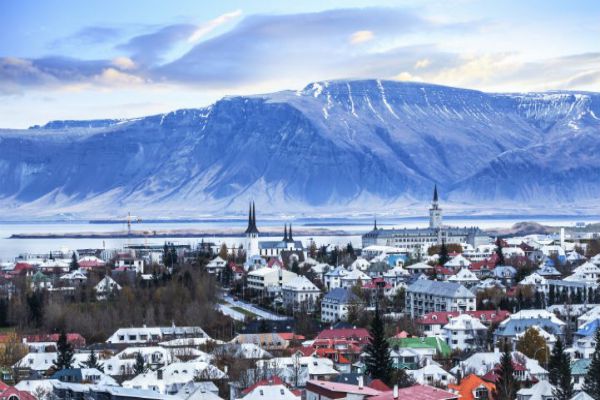 ● Akureyri car rental - Set at the head of a fjord in northern Iceland, this is the country's second largest urban centre. Akureyri is a great place to experience Iceland's folk culture, especially in the summer when there several festivals based here and in the surrounding area.
● Egilsstadir car rental - Egilsstaðir isn't the kind of place you go to hang out in, but it does serve as an excellent base for exploring eastern Iceland. There are excellent facilities and services here, so stock up on all you need before heading out for attractions like the beautiful Lagarfljót lake.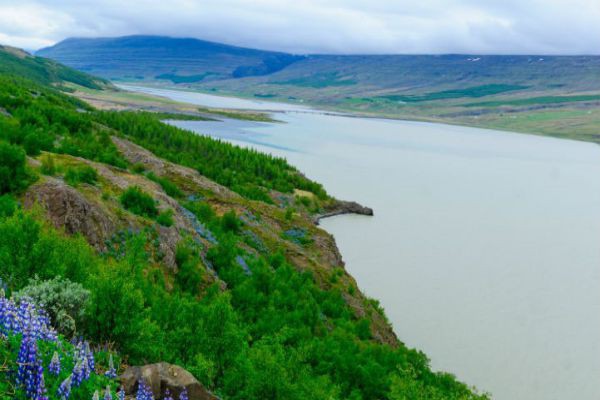 ● Isafjordur car rental - Ísafjörður is the gateway to Iceland's northwestern fjords. The town provides an excellent base for adventure travellers - there are nearby skiing opportunities in the winter, and hikers can catch a ferry from here across to the exquisitely isolated Hornstrandir Peninsula.
● Hofn car rental - Located in southeast Iceland, the fishing town of Höfn is the nearest centre to the Vatnajökull Glacier, a popular tourist destination which achieved even more fame when Game of Thrones shot there for many of their "beyond the Wall" scenes.
Car rental suppliers in Iceland
For such a relatively small country, there are a surprising amount of car rental suppliers in Iceland. Those seeking the security of a well known brand might be tempted by big name suppliers like Alamo, Avis, Thrifty or Europcar. Don't forget that smaller brands can offer equally attractive deals (if not more so at times) so keep your eye out for suppliers like Faircar, Green Motion and Route 1.
Iceland road rules
Drive on the right hand side of the road while in Iceland and overtake on the left. If you're accustomed to driving on the left, intersections will require some extra concentration but otherwise the switch shouldn't be too difficult. 50 km/h is the default speed limit in built up areas, while on the open road it's 80 km/h on gravel and 90 km/h on asphalt. However, these limits can change - always look out for speed limit signs. Additionally, while there are warning signs for road features like sharp bends, there are no accompanying speed suggestions so be sure to adjust your speed to match the conditions for a safe trip. When it comes to legal blood alcohol levels, technically the limit is 0.05% (which is very low) but effectively there's a zero tolerance policy for drink driving - even if you've just had a single beer, don't hit the road in Iceland.
Iceland driving tips
● Winter driving can be very challenging for those unused to icy roads, and conditions can turn extreme at short notice. Opt for a 4WD rental, or if you're looking to play it safe, plan your trip for the Icelandic summer.
● Fuel up when you can when you're roadtripping around the country, as gas stations along the Ring Road can sometimes be few and far between.
● Headlights must be used at all times of the day and night.
● Watch out for reindeer on the road, especially in eastern Iceland - a collision with one of these beasts can be life threatening for animal and driver alike.
● Don't let the extremely long daylight hours of summer trick you into driving for too long - remember to take breaks and stay fresh while driving.