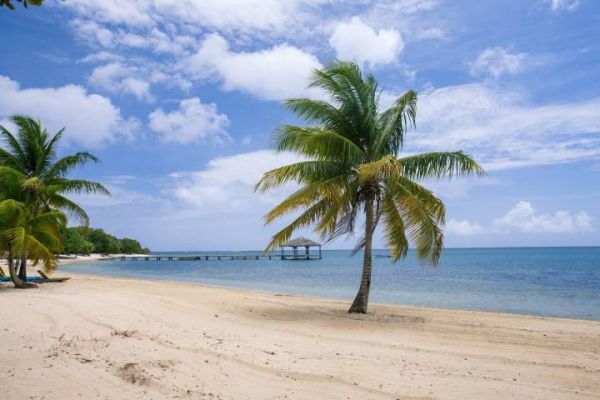 Image: Pixabay
Just off the eastern coast of Honduras is the Caribbean Bay Island of Roatan. Grab a rental car from Roatan Airport to explore the island's best natural wonders.
Coxen Hole is the largest town on Roatan and is where most visitors start their trip. West End is a favourite for backpackers and cheap eats. Hop in your rental car and search for the perfect beach hut so you can wake up to the ocean breeze.
Roatan is a sea lover's dream. With turquoise, clear waters, colourful marine life and stunning coral reefs, it's easy to see why tourists never want to leave. Dive or snorkel the Mesoamerican Barrier Reef, lounge on West Bay Beach and try to catch a glimpse of whale sharks swimming nearby.
Exploring more of Honduras? Pre-book a cheap car hire in La Ceiba, San Pedro Sula or Tegucigalpa to tour more of this Central American country.
Hiring a cheap Roatan rental car with Airport Rentals
Choose Airport Rentals to secure the best car hire deal for your trip to Roatan. Our site allows you to compare a wide selection of car types across multiple top-rated brands, on one simple page. Just type in 'Roatan Airport' followed by your travel dates, and sit back as the powerful search engine finds the best rental rates in the industry. Simplify your search using the preference filters and choose the car that best suits your holiday. Cruise the island in a compact car or choose a pickup truck to fit all of your beach accessories.
Finalise your online booking with Airport Rentals to enjoy free benefits such as unlimited mileage. You never have to worry about hidden fees, plus you have access to our customer service team 24/7 should you have any questions.
Juan Manuel Galvez International Airport (RTB)
Also known as Roatan International Airport, Juan Manuel Galvez International Airport is the main transport hub on the island, serving both domestic and international markets. The small airport terminal consists of a duty-free store, coffee shop and two cafes. WiFi is currently not available. Head to the arrivals hall to locate your designated rental car company.
Guide to driving a rental car in Roatan
Before your trip, check out our Roatan driving guide for on-the-road tips, directions and parking information.
Driving from the Roatan International Airport to Coxen Hole
Coxen Hole is the closest city to Roatan International Airport. To get there, head west on Carretera Principal and follow the road as it enters the downtown area. The drive takes only 5 to 10 minutes.
Driving tips for your Roatan rental car
Local drivers in Honduras tend to ignore basic road rules. Stay aware of your surroundings and use your horn when necessary.
Honduras car hire driving tips
● Drive on the right side of the road.
● Beware of potholes on country roads.
● Be alert for animals, pedestrians and cyclists near roadways.
● Avoid driving at night as the roads are poorly lit.
● Hire a GPS or use maps on your smartphone, and always keep a physical roadmap in the rental car.
● In the rare case of a break down, read our tips on what to do in the situation.
Parking options at the Airport and across Roatan
Roatan International Airport offers parking directly across from the terminal for guests. Expect to pay around USD$6 to USD$10 to park in the secured lot.
Hourly paid parking lots are easy to find throughout the island, with a typical rate of around USD$1 per hour. Street parking is also available, and most accommodation providers offer guest parking.