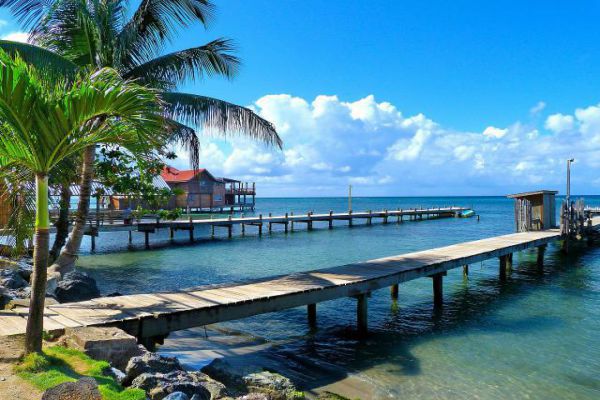 Image: Pixabay
Honduras is a Spanish-speaking nation in Central America, tucked between Guatemala, El Salvador and Nicaragua. Known for its historic Mayan culture and gorgeous scenery, Honduras promises a wealth of adventures for travellers who rent a cheap car and hit the open road.
With an expansive coastline, you could easily spend your entire time in Honduras flitting from one luxurious beach to the next. Roatan in the Bay Islands is one of the most popular (and scenic) spots, and one of the best places in the country for snorkelling and diving. The Copan Ruins Archeological Site is among the top things to see in Honduras, as it's the most studied Mayan city in the world and a UNESCO Heritage Site. Dating back 2,000 years, the temple, hieroglyphic stairway and on-site museum offer incredible insights into this ancient past.
Not far from the capital of Tegucigalpa lies the La Tigra National Park, a place of immense natural beauty where you can explore with a guide to discover some of the 200 species of birds (including toucans and quetzals), as well as pumas, monkeys, and ocelots.
Find the best deal on car hire in Honduras with AirportRentals.com
Airport Rentals is a car hire comparison site that allows you to quickly and easily find the best deals on car rental across multiple suppliers. To start your search for a cheap car hire in Honduras, simply enter your desired location and travel dates to generate a list of rentals available during your holiday.
You can quickly see which cars offer the best value as the easy-to-follow layout will display the main features and selling points. If you're looking for a particular car size or transmission type, you can narrow down your results using the filter option. Also be sure to make the most of the 24/7 phone and email assistance on-site should you have any questions about renting a car in Honduras.
When you're ready to make your booking, you can reserve your vehicle securely online and receive instant confirmation. Rest assured you never have to worry about hidden fees and any changes to your booking can be made easily via our online reservation management system.
Top car rental locations in Honduras
There are a number of car rental depots in Honduras. If you are flying into the country, you may wish to reserve a vehicle for pick up at the respective airport so you can collect your keys and hit the ground running. You can organise rentals for any of the main airports in Honduras, which include:
However, if you're travelling overland or wish to spend a few days exploring your touch-down city, you also have the option of picking up your rental in one of the major city centres. Rental suppliers in Honduras have offices in the following cities:
● La Ceiba
Keep in mind that while most rental locations are found on the mainland, Roatan is an island, so it may be wise to organise two separate rentals if you're looking to avoid a ferry crossing.
The relatively small size and compact layout of Honduras makes it fairly easy to plan a round-trip drive, but if you'd prefer to pick up your rental at one point and drop it off at another, simply select this option when completing your car hire search.
Top car rental suppliers in Honduras
There are five major car rental companies operating in Honduras. Each of them is a household brand offering unique value to customers.
● Thrifty: Thrifty aims to always offer the lowest prices on car rentals.
● Avis: Avis works hard to win customer loyalty through exceptional service.
● Budget: Budget's mission is to prove great service and rental deals.
● Hertz: Hertz prides itself on offering rentals all over the world.
● Alamo: Alamo looks to provide top-level service and low rates.
If you prefer a particular brand, you can search by that company using the filter option. Airport Rentals' excellent trading relationship with these international suppliers allows us to pass on excellent savings to you.
Road rules in Honduras
● Drive on the right-hand side of the road.
● Any children aged 12 or under must be seated in the back.
● The speed limit is 40km/hr in most towns and 80km/hr on most open roads.
● Always drive to the conditions.
● You are not permitted to use your phone while at the wheel.
● It is illegal to smoke while driving.
Driving tips for Honduras rental car
As much as Honduras is known for being beautiful, it also has a reputation for crime. You should always drive with your windows up and doors locked. It's also a good idea to avoid driving at night. Always be on the lookout for potholes, animals and other road hazards. When parking, aim to leave your vehicle in a secure and well lit space.
If you're planning on driving in rural areas, it can be a good idea to rent a 4x4 to help you navigate rough terrain.