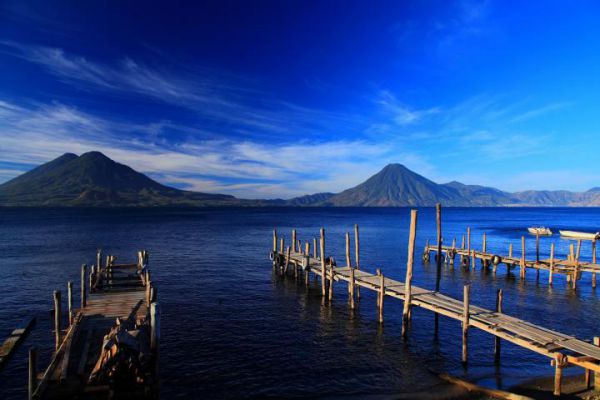 Image: Pixabay
Guatemala is a lush volcanic country situated in the middle of Central America, rapidly becoming a must-visit destination. Its incredible natural beauty is best experienced by rental car as you make your way from one stunning location to the next.
While Guatemala is best known for its Mayan history and culture, there is so much more to this small country than just ancient archaeological ruins. Charming cities, impressive volcanoes, extensive rainforests and unspoilt beaches await your discovery in this incredible section of Latin America.
Whether you plan to spend your time on the Pacific beaches in the south, explore the colonial architecture of the capital city or hike the volcanoes in the north, a cheap Guatemala rental car is the ideal form of transportation to satisfy your adventurous ambitions.
If planning further exploration of Central America, you can choose to drop off your rental vehicle in nearby Mexico, Belize, El Salvador or Honduras for a convenient one-way itinerary.
Renting a cheap car hire in Guatemala with Airport Rentals
Organise your Guatemala car hire quickly and easily when you use AirportRentals.com. There's no need to scroll through multiple websites, endlessly searching and comparing hire companies to try and find the perfect car for your trip. Our powerful search engine does all the hard work for you.
All you need to do is pop in a few travel details to see all the top deals available in Guatemala, conveniently presented on one page for easy comparison. Whether you want to pick up your car at the airport the moment you land or prefer to spend a few days in the city before collection, we have it covered. With Airport Rentals you can search, compare, book and have your car hire sorted in just a few clicks.
Top destinations in Guatemala
● Guatemala City - The capital city is the main entry point for international visitors, landing at the Guatemala Airport, and offers special insight into the history and colourful culture of the country. Popular attractions include impressive museums, historic churches and Mayan ruins.
● Antigua - This small city in the southern part of the country and just a short drive from Guatemala City is one of the nation's most visited destinations. Its cultural importance and colonial architecture has earned Antigua UNESCO status. It is also known for its lively annual festivals and celebrations.
● Santa Elena - Situated on the beautiful Lago Peten Itza in the north of the country, Santa Elena is connected to the popular island town, Flores. Visitors can explore the lake or take a visit to El Zotz, an impressive archaeological site.
Rental car suppliers in Guatemala
In Guatemala, you will find available all the well-known and trusted car rental suppliers. With so many companies to choose from you are guaranteed to find the perfect car for your holiday. Choose from top international companies including Alamo, Avis, Budget, Hertz, and Enterprise. Get instant confirmation on our secure site and enjoy free benefits from Airport Rentals.
Guatemala road rules
It is important to always obey local rules when driving in a foreign country. Familiarise yourself with some of the most important laws in Guatemala.
● To drive in Guatemala, you must hold a valid driver's license.
● The minimum driving age is 18 and you must be 21 to rent a car.
● Drive on the right side of the road.
● The speed limits are posted in km/hr and are 50 km/hr in urban areas, 80 km/hr on rural roads and 110 km/hr on highways, unless otherwise signed.
● Seatbelts are compulsory for front seat passengers.
● The blood alcohol limit is 0.08%. If caught driving under the influence you may be arrested and detained.
● It is prohibited to use a mobile phone while driving unless you use a hands-free device.
Driving tips for Guatemala car hire
Use these extra tips to have a safe and pleasant driving experience in Guatemala.
● Locals drive erratically and often ignore the rules. Pay attention and drive defensively.
● Keep a look out for unmarked speed bumps (known as tumulos).
● The road signs are in Spanish, so it is advisable to brush up on Spanish phrases before you arrive.
● Roads often have no shoulder or footpath and are shared with animals and pedestrians.
● Avoid driving at night in rural areas as there is little or no street lighting.
● Driving in the rainy season (May through to October) is more dangerous, and roads are often washed out or damaged.
● For safety, keep doors locked and windows up at all times.