Whether you're into history, nightlife, beaches, or all three, Rhodes has it all on offer. This city on the island of the same name in the Dodecanese Islands of Greece is a beautiful reminder of the past, and an idyllic road trip holiday destination of the present.
The town of Rhodes itself is the main attraction, as it's where you can see medieval architecture throughout the Palace of the Grand Master of the Knights of Rhodes, the Acropolis of Rhodes, and the Archaeological Museum of Rhodes. Or, make your way to the aquamarine waters of some of the heavenly beaches by the city, such as Anthony Quinn Bay.
With all there is to see and do on Rhodes Island, a car rental is undoubtedly the best way to get around.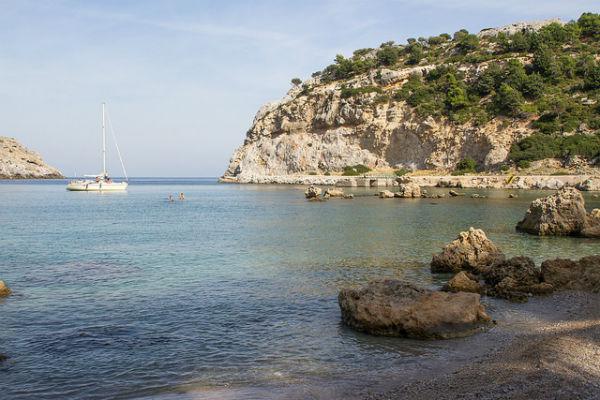 Image: CuocombreLibre
Get the best deal on a Rhodes car hire with AirportRentals.com
Every bargain hunter knows that the secret to the best deal is tracking down all the options available. In the case of finding a cheap rental car in Rhodes, this would mean trawling through countless websites for available vehicles and prices.
Fortunately, Airport Rentals can cut out all of that work with one simple step. All you need to do is enter your travel dates to generate a complete list of available cars from leading rental companies in Rhodes. This way, you can quickly compare vehicle options and narrow your results down with the filter function to find something specific, such as an economy car or SUV.
Once you've made your decision, it's a quick and easy process to book securely online, and if you have any questions at all during the process, you can access 24/7 customer assistance.
Introducing Rhodes Airport
Rhodes International Airport, "Diagoras", is one of the busier airports in Greece, helping more than 5 million people get to and from the island every year. It operates year-round, but is considerably busier during the summer tourist season, when additional flights are added to keep up with the influx. There are international flights to and from destinations all over Europe, as well as a number of domestic routes to places such as Thessaloniki, Athens, and Heraklion.
Within the terminal, you'll find plenty of useful facilities and amenities. There are bars, restaurants, shops, ATMs, and a currency exchange desk all located within the terminal. Note that while there is WiFi available, it isn't particularly fast or reliable.
You'll find the car rental kiosks within the terminal in the arrivals area to pick up your car keys and hit the road.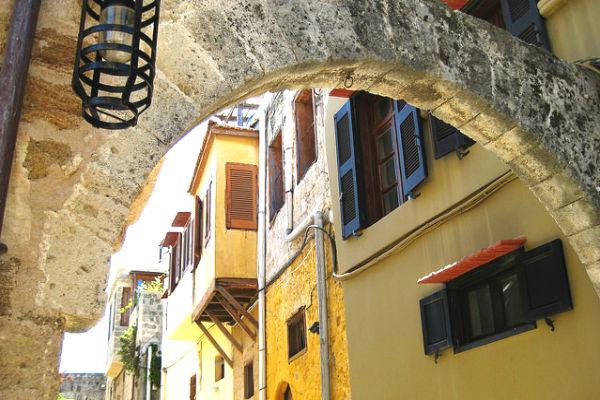 Image: VV Nincic
A quick guide to driving your hired car in Rhodes
The main roads throughout Rhodes Island are well maintained. There are just two main highways, and both of them have a top speed limit of 80 km/h (50mph).
Driving from Rhodes Airport to town
Rhodes Airport is 14 kilometres from town, so it should only take you 20 minutes to drive there under normal traffic conditions. Simply turn left as you leave the terminal and follow Epar.Od. Ialisou-Katavias, then turn right onto Iliadon, right onto Giorgou Street, then left to Mihail Petridi.
Tips for driving your car hire in Rhodes
Rhodes City can get fairly busy during summer, but it won't be anything too different from driving in other major cities. Just keep the following tips in mind:
● Keep an eye out for the many motorcyclists on the roads, and always be on the lookout as locals don't always follow the road rules.
● Be extra careful on the windy mountain roads around the island, and use a GPS to get around.
● Keep in mind that driving is not permitted in the Old Town (residents only).
Parking at Rhodes Airport
There are more than 230 parking spots available at Rhodes Airport, all just a minute's walk from the terminal. The first 20 minutes are free, after which you'll pay €2 for an hour.
Parking in Rhodes
Parking in Rhodes City can be tough during high season when there are extra cars on the roads. Just keep an eye out for parking areas marked with blue road signs with a white 'P' on them. Once you've parked, you'll purchase a ticket at the machine.