Port city and gateway to the Aegean Islands, Kavala has oft been overlooked as a destination in its own right. However, it is a beautiful and fascinating place, a cultural centre with many museums and historical buildings and sites. It is also close to some wonderful and relatively untouched beaches. The mild climate and lack of tourist crowds in this underappreciated city make it an excellent place to pick up a rental car deal and explore gorgeous Greece from a new perspective.
Making a beeline for the charming mountain towns is just one option for anyone contemplating their itinerary after picking up a Kavala Airport hire car. Thessaloniki lies just two hours to the west, and beyond that, it's not far to Ioannina, Volos and other central Greece highlights. If you're prepared for a real Grecian adventure, you could even make the journey to Athens, stopping to take it all in along the way. Pick up your rented wheels, get a road trip playlist going and enjoy this ancient nation!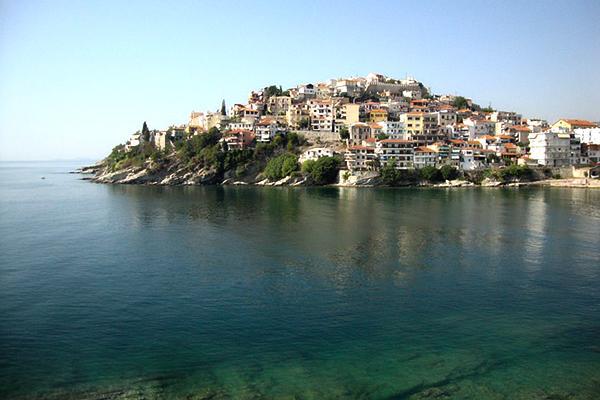 Booking a Kavala Airport Car Rental
The simple search engine that you'll find here at Airport Rentals makes it easy to locate and book in the perfect car hire for your trip. You don't need to look far and wide, just enter your details here to see and compare the full range of rental cars available at Kavala Airport. The list is laid out in a way that makes it easy to see the necessary features and inclusions that will allow an informed decision, and the listed prices are always low thanks to our international bulk buying power and special deals frequently on offer. Short or long-term rentals, luxury cars, affordable vehicle hire: it's all right here.
Use the filters to narrow the options down, opting for the specific transmission, vehicle types, passenger capacity and brand that works for you. Then, you can book it in on our secure site, and you are ready to go - just don't forget to pack your road trip essentials! Should you need assistance at any point during the search, booking and rental process, get in touch with the friendly customer support team who are available 24/7 over the phone.
Kavala Airport
The city's international airport offers flights from a range of airlines, some year-round and others seasonal to fit in with European travel patterns. Athens is a common destination, supplemented at peak periods with a variety of European cities. In the terminal, passengers will enjoy shops (including duty-free for international travellers), an eatery serving coffee and refreshments, free WiFi, ATMs and many car rental counters in the arrivals area.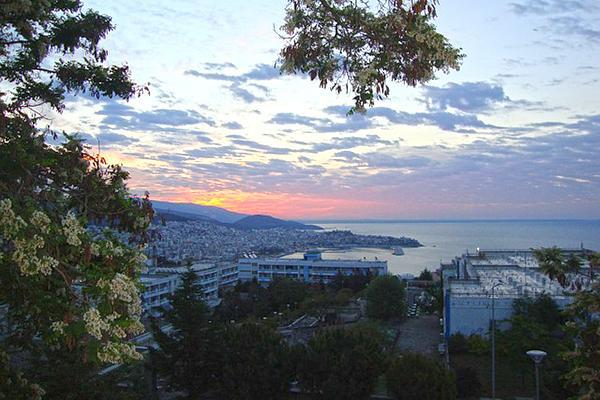 Guide to driving in Kavala
Enjoy a safe and memorable journey in your Kavala Airport rental car with our tips.
Getting from the airport to central Kavala
Departing Kavala Airport, turn left when you reach Επαρ.Οδ. Νέας Καρβάλης (veer right when it merges with EO Kavalas Xanthis/EO2), which will take you to get on Egnatia Odos/A2/E90 heading west towards Kavala and Thessaloniki. Take the E02 exit towards Kavala, and continue on this road until you find yourself in the city centre. It is a journey of a little more than thirty kilometres.
Greece car hire driving tips
● In Greece, as in the rest of continental Europe, cars drive on the right.
● Seatbelts are compulsory for all passengers and drivers.
● You may come across one of Greece's toll roads during your trip, particularly if you choose the long-distance motorways. You can pay these fees in cash.
● It does snow in the mountains of northern Greece! If you are heading there during winter, read our winter driving tips.
● The blood alcohol concentration limit for drivers in Greece is 0.05%.
Parking at Kavala Airport and in the city
There is a parking lot located just outside the terminal. Rates are €2 for the first hour, €3 for up to two hours, and €0.50 for each additional hour after that, capped at €12 for the first day.
Around the city, you will find parking garages and lots. A few are free, but most have a small hourly charge. The city centre has controlled on-street parking areas, for which it is necessary to purchase parking cards at nearby kiosks.