Beaches, archaeology, and of course, olives, Kalamata is a beautiful and classic example of a thriving Greek city. Visit the beaches, the olive groves and the archaeological gems of the city with a car hire at Kalamata Airport.
It's the largest city in the region of Messenia, and offers a quieter getaway compared with the nation's larger centres, while still providing all the best benefits of the country's treasures. As well as being home to the world-famous olives, Kalamata is also the origin of the Kalamatianos dance, a popular Greek folk dance.
Kalamata is also located in the south of Greece, making it the ideal spot to begin a road trip through the country. It's only 2.5 hours from here to the capital city of Athens and its smorgasbord of phenomenal historical attractions, and you can keep going for another five hours to make your way to the northern city of Thessaloniki.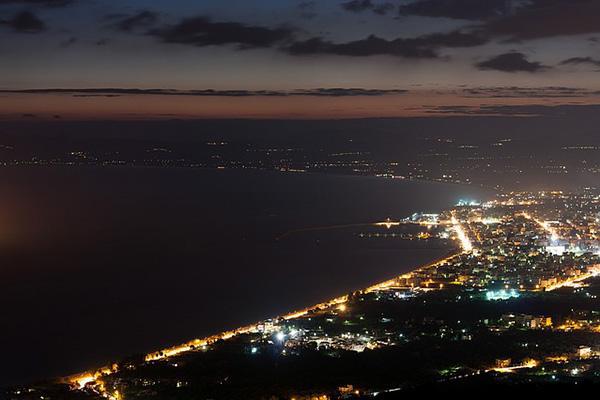 Find the best deals on car hire at Kalamata Airport with AirportRentals.com
Kalamata Airport offers a number of car hire brands to choose from, so to save yourself the time and effort of approaching each one for individual quotes, use Airport Rentals to compare brands and bring all the available deals together in one place.
Simply enter your Kalamata arrival and departure dates and hit 'search' to generate a list of available rentals from leading companies at the airport in order with the most affordable at the top for quick selection of the best deal. Vehicle features and benefits are clearly outlined, and you have the option of narrowing down the search with filters for car size, brand, transmission and more until you find the perfect rental.
Book instantly with Airport Rentals at no extra cost, and make use of the online reservation management system, and our 24/7 assistance should you have any issues.
Introducing Kalamata Airport
Kalamata International Airport (KLX), sometimes also known as Captain Vassilis Constantakopoulos, is a small airport that largely only handles seasonal flights during the busier summer months. Thessaloniki is the only year-round flight route, but once summer arrives, travellers can head to and from London, Athens, Amsterdam and more.
Being a small terminal, there are limited facilities on site. You can dine at the cafeteria, shop at the two stores, and use the ATM. There is also free WiFi throughout the terminal. You will find the car hire desks inside the terminal for a quick pick up of your rental when you arrive.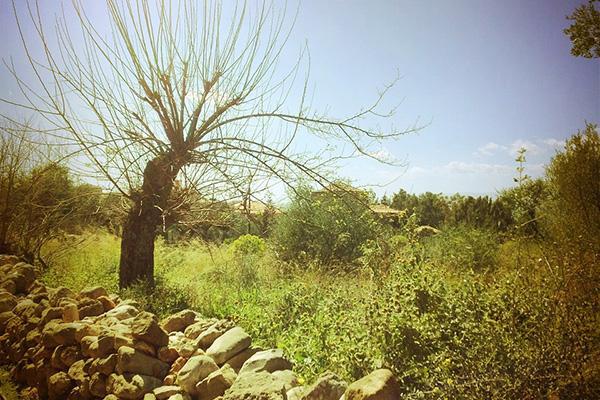 A driving guide in Kalamata
Driving from Kalamata Airport to the city centre
Kalamata Airport is less than 12 kilometres from the city centre, so should only take 15 minutes to drive under normal conditions. Leaving the terminal, turn left onto Eo Pilou Kalamatas, then take a right onto EO Tripoleos Kalamatas. Follow this road as it heads towards town, then turn left onto the main route Artemidos to drive straight into the city.
Tips for driving a rental car in Kalamata
Driving in Greece may be a little different to what you're used to, so prepare for renting a car in Kalamata by reading these simple tips before you arrive.
● You will drive on the right-hand side of the road in Greece.
● Phones can only be used with hands-free sets.
● You may not turn right on a red-light unless signage permits it.
● If you are on a three-lane highway, the middle lane is used for passing.
● There are some toll roads around mainland Greece. These can be paid in cash so be sure to have some on you.
● Motorway speed limits are usually 120km/h on motorways and 110km/h rural roads.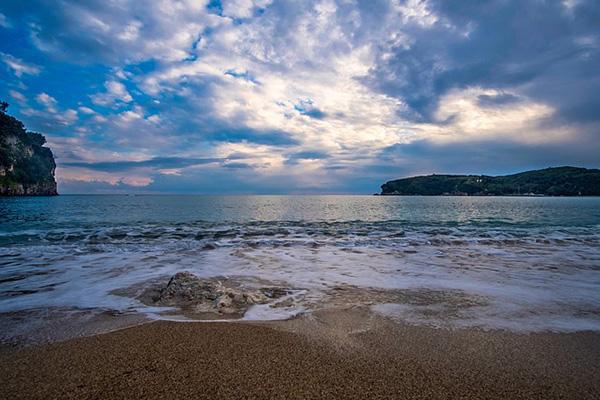 Parking at Kalamata Airport
Kalamata Airport offers short-term parking directly in front of the terminal. There is also a long-term parking area next to the airport operated by 'International Parking' company that offers secure stalls if you plan to be out of town for days or weeks.
Parking in Kalamata
There are paid parking stalls around Kalamata's centre, as well as limited spaces near attractions and private parking garages. Additionally, many hotels include parking with your stay, so you may not need to find a space while staying in town.