Koropi is a town in East Attica, around 16 kilometres southwest of the Greek capital Athens and close by the city's primary international airport. Athens is a place of spectacular and ancient history, famous for its Acropolis, Theatre of Herodes Atticus, the Temple of Olympian Zeus and many more incredible sights - and Koropi is a gateway to all of these and more sights both natural and man-made on the Attic Peninsula. Picking up a car hire from Koropi is a convenient way to explore the region at your own pace!
A car rental from Koropi will not only get you into Athens but wherever you would like to go around the country (or at least, the mainland), be that southern Kalamata of the famous olives, centrally located Volos or Thessaloniki and Kavala in the far north. Pack up your road trip essentials, book a vehicle and embark on a Greek journey to remember!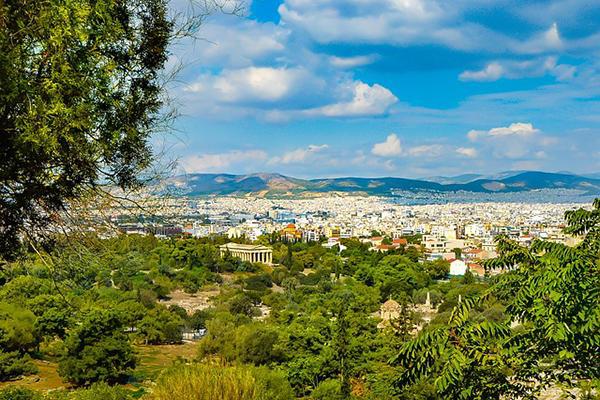 Book the best Koropi car rental
There's a lot to think about when looking for a car hire - the options range from luxury vehicles to simple, economical runabouts, and rates vary just as much. Rather than scour the internet looking for the perfect car to hire, make life easier for yourself by using Airport Rentals' simple and convenient comparison website. Enter your dates and view a list of possibilities from a range of rental companies, all presented in one place so you can compare the choices and make an informed decision.
The Airport Rentals team is always working hard to keep our rates as low as possible, and we are proud to offer some of the best deals on the web. What's more, we can support you in the search and booking process - just give the reservations team a call to have your questions answered. They are available by phone 24/7.
A guide to Koropi
Koropi is separated from Athens by the Hymettus mountain range, and connected to the city by the Metro, suburban trains and Motorway 6. It is home to one of the country's oldest football clubs, Koropi F.C, and also to the new training facilities of the Panathinaikos football club.
Koropi is most notable for its proximity to Athens International Airport, which also goes by the name "Eleftherios Venizelos". It is the busiest airport in Greece and a major travel hub, with a main terminal and satellite terminal from which many and varied airlines offer a range of flights to destinations across Europe and beyond. Koropi lies just ten kilometres from the airport.
Guide to driving in Koropi
Make your journey by car hire a safe and enjoyable one - familiarise yourself with the rules and customs of driving in Greece. Koropi is a small and quiet town, the ideal place to ease into a foreign road trip.
Getting from Koropi to Athens International Airport
To get to the airport from Koropi, head out of town on Ag. Anargiron and continue onto Leof. Koropiou Aerodromiou. Go straight on this road as it crosses underneath the Attiki Odos (Motorway 6), and it will take you directly to the airport.
Greece driving tips
● As in the rest of continental Europe, in Greece cars drive on the right-hand side of the road and overtake on the left.
● All drivers and passengers must wear seatbelts. Children under the age of ten are not permitted to travel in the front seat.
● Speed limits are generally set at 50 kilometres per hour in urban areas, 110 km/h on open roads and 120 km/h on motorways.
● The blood alcohol concentration limit for drivers in Greece is 0.05%. It is always a good idea to avoid drinking completely before getting behind the wheel.
● Greece has several toll roads, mostly long-distance motorways which help to cut down on travel times. They can be paid in cash.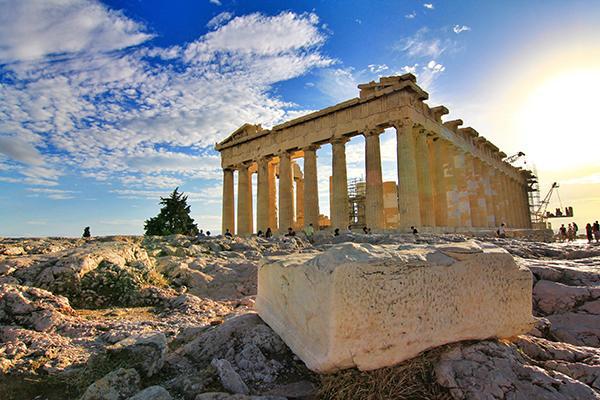 Parking in Koropi and Athens
Finding a carpark in Koropi is unlikely to be an issue, although parking at the metro station can be at a premium. If you are driving into Athens rather than using public transport, be prepared to pay for a spot in a parking building - these are either privately owned or operated by the municipality, with varied fees.