Pick up a Memmingen rental car to explore charming Memmingen in southern Germany. This historic Bavarian town bears a unique history, culture and traditions. A rental car from the Memmingen Airport (Allgau Airport) will take you to all the top tourist attractions such as the impressive Seven Roof House, Memmingen Municipal Museum, MEWO Art Gallery and Schwabisches Bauernhofmuseum.
You may like to spoil yourself with local culinary delights or enjoy the nightlife with over 150 bars, restaurants and cafes to choose from. Memmingen is also well-known for its fantastic annual festivals and events, like the famous Christmas Markets.
Germany offers amazing scenery and is the perfect place to jump in your hired car and take a road trip. If you have time on your hands, cities close to Memmingen, such as Augsburg, Friedrichshafen, Stuttgart, and Munich, are all worth a visit.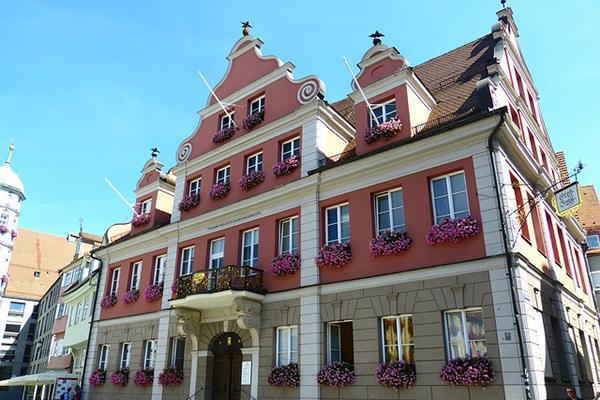 Booking a Memmingen rental car
Pre-book your Memmingen car hire with AirportRentals.com and have it ready for collection the moment you touch down at Allgau Memmingen Airport. No need to waste hours searching multiple websites - at Airport Rentals, all the hard work is done for you.
Simply pop your travel dates into our optimal search engine to compare all the top rental deals on one handy page. Use the helpful preference filters to quickly and easily refine your search. Compare by car size, capacity, transmission type and more.
Finalise your reservation and enjoy peace of mind with instant confirmation. Plus, there's no need to worry about hidden fees or charges when you book with Airport Rentals. Efficiently manage your booking online or feel free to contact our helpful customer service team who are available 24 hours a day, 7 days a week.
Allgau Airport (FMM)
The Allgau Airport is located five kilometres east of Memmingen. It is served by multiple airlines, offering flights to a variety of domestic and international destinations including Hamburg, Berlin, London Stansted, Dublin and Barcelona.
The busy airport has no shortage of passenger services and amenities, including free WiFi throughout the terminal, charging stations, and bicycle rentals. Travellers will also find retail stores, cafes and restaurants.
When you are ready to pick up your keys, make your way to the baggage claim area in the arrivals hall, where you will find the car hire service desks.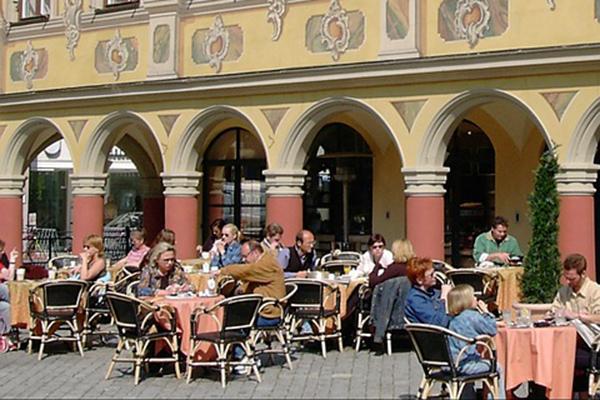 Guide to driving in Memmingen
Driving from the Allgau Airport to Memmingen city centre
The drive from the Allgau Airport to the city centre of Memmingen should take no more than twenty minutes, depending on traffic. From the airport, take Flughafen Street, and at the roundabout, take the fourth exit onto Augsburger Street and then turn right onto Bayernring. Follow this road onto Schumacherring, take a right turn onto Donaustrabe and follow this road to the city centre.
Driving tips for your Memmingen rental car
With a good network of roads (including the famous Autobahn), driving a rental car in Germany offers incredible scenery and an enjoyable experience.
Memmingen car hire driving tips
● Motorists drive on the right side of the road in Germany.
● Seatbelts are compulsory for all occupants of the car.
● Make sure you carry all required documents including a valid driver's licence and photo identification.
● Changing weather conditions can mean temporary speed limit changes.
● The blood alcohol concentration limit for drivers in Germany is 0.05%.
● It is illegal to use a mobile phone while driving, unless with a hands-free device.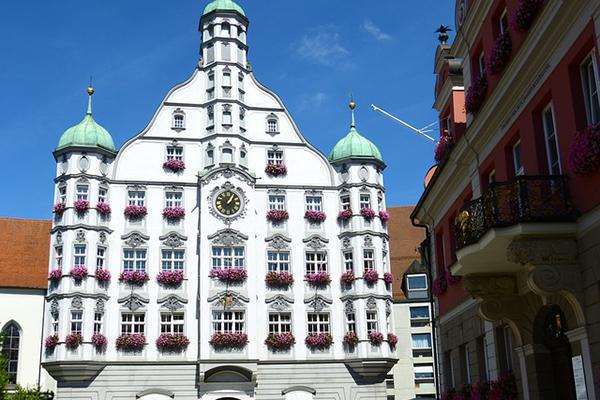 Parking options at the Allgau Airport and Memmingen city centre
There is no shortage of parking spaces at the Allgau Airport, with four parking areas to choose from, all located a short walk from the terminal. Prices start at €2.50 per hour and go up to a daily rate of €10.00.
You should have no problem finding a place to park your rental car in Memmingen, with multiple paid parking garages available. Parking is affordable with prices starting at €0.50 per half an hour.