Make your way to Germany and pick up a Dortmund Airport rental car to discover the splendours of North-Rhine Westphalia. A resilient city, Dortmund has weathered wars, the boom and bust of industrialisation and prolonged economic uncertainty to become what it is today: the administrative, commercial and cultural centre of the eastern Ruhr area.
Highlight attractions of Dortmund include the German National Rosarium (holds more than 2600 rose species), the Dortmund Zoo, Hohensyburg, the St. Reinold's Church and several museums.
From Dortmund, you can access a multitude of fascinating cities in your car hire, including Bonn, Cologne, Dusseldorf, Essen, Munster and Bremen. If you're keen for a cross-border adventure, the Netherlands and Belgium are also nearby.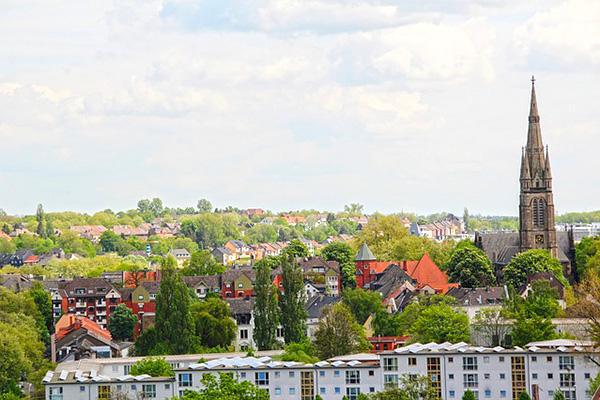 Booking a Dortmund rental car with Airport Rentals
Secure a car hire at Dortmund Airport in just a few clicks when you book with Airport Rentals. Our sophisticated comparison site allows you to track down available vehicles across multiple rental suppliers and compare them side by side on one page.
Choose from a variety of vehicle brands and styles, and sort every aspect of your booking online. Whether you require a child seat or automatic transmission, you can request and confirm these features during the straightforward reservation process. Plus, you can get assistance from our friendly customer service agents at any time of day with 24/7 phone service.
Never worry about booking fees or hidden charges when you confirm your booking with Airport Rentals - we are ranked No.1 on TrustPilot.
Dortmund Airport (DTM)
Dortmund Airport serves roughly 2 million passengers a year with select domestic and European services. The facility offers a pleasant travel experience, with its modern facilities, open terminal, and varied selection of amenities and services. You will find ATMs, free WiFi, restaurants and dining outlets, retail and duty-free shops and much more within the terminal.
Car hire desks are in the arrivals area (level zero).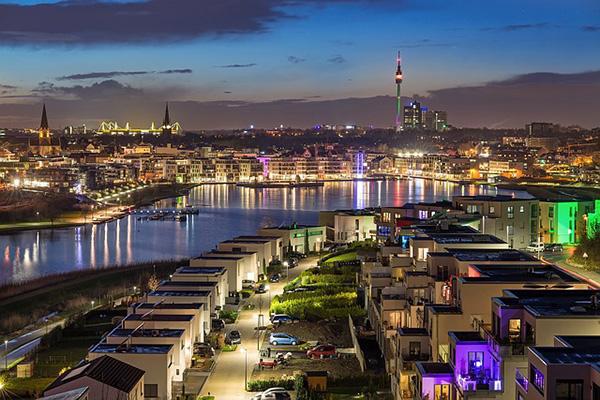 Guide to driving in Dortmund
Driving from the Dortmund Airport to Dortmund city centre
Dortmund Airport is roughly 12.5 kilometres from the city centre, a journey that should take about 15 minutes in your car hire. From the airport, make your way to the B1 highway and
follow it until taking the exit for DO-Zentrum/DO-Horde. From here, turn right onto Markische Street, and then while in the middle lane, take a slight right to turn onto Ruhrallee/B54 to arrive in the city centre.
Driving tips for your Dortmund rental car
Driving on the Autobahn is a unique experience to many visitors of Germany. Keep in mind that despite popular belief, there are speed limits in place in many sections. Speed limits can also change due to weather. Prepare well, drive cautiously and pay attention to posted signs.
Germany driving tips
● Drive on the right-hand side of the road and overtake on the left.
● The blood alcohol concentration limit for drivers in Germany is 0.05%. This is quite low, so we recommend making other transport arrangements if you plan to imbibe.
● Roads can get hazardous during the winter in Germany, so if you are visiting around Christmas time and the cold, snowy months, read our winter driving tips.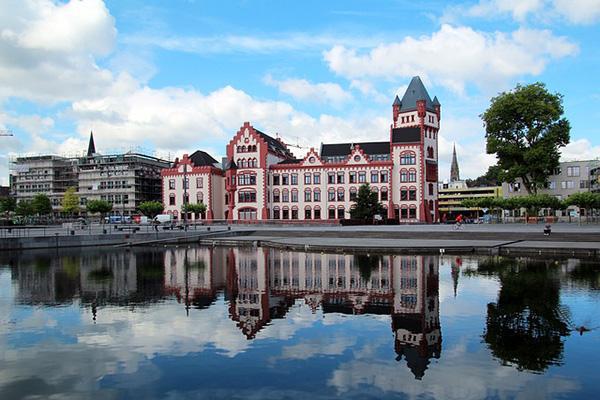 Parking options at the Dortmund Airport and Dortmund city centre
Parking at Dortmund Airport is plentiful with around 5100 spaces available. The car parks offer 24 hours service and are just a short distance from the terminal. You can book your space online, and choose between options that suit both short-term and long-term parking. A quick drop-off or pick-up are also possible with the Kiss & Fly option.
There are few on-street parking spots in Dortmund city centre (also a Low Emission Zone), so it's best to find a space for your hired car in a parking garage or try to park on the outskirts of the city. Free parking is possible outside of Dortmund and a viable choice if you don't mind using public transportation or getting around on foot.