Situated amongst the Caucasus Mountains, and nestled between the Black and Caspian seas lies the spectacular country of Georgia. Unique for many reasons beyond its geography, Georgia will deliver surprise and delight around every corner. Historic cities abound, waiting to tell their ancient stories in this often overlooked part of the globe. Indulge in world-class wine, crafted by artisans whose skills have been passed down through the generations. A hospitable nation proud of their heritage, hearing the spoken Georgian tongue is an experience all on its own.
With a car hire you can get the full experience of the many diverse sections of this country. Grab your ski boots and head to the snow capped mountains in the north, or relax in style at one of the luxury resorts dotting the edges of the Black Sea. Having the flexibility of a car hire means that you don't have to miss out on the breathtaking scenery that Georgia has in abundance.
Georgia offers easy access to neighbouring countries like Armenia. Places such as the resort town of Batumi are an excellent area to explore and is right on the doorstep of Turkey.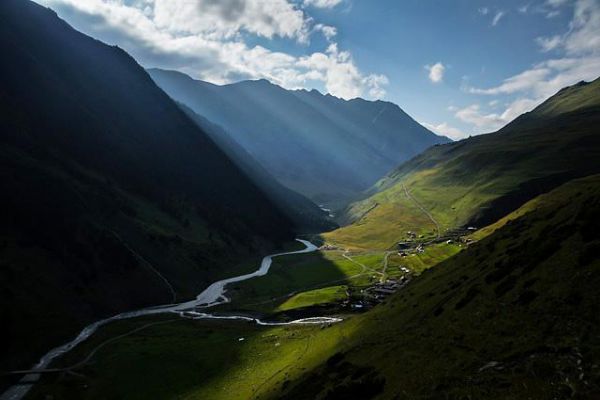 Why book with Airport Rentals in Georgia
Don't stress thinking about how you are going to get from point A to B on your trip to Georgia. Airport Rentals has you covered with our easy to use website, wide selection of vehicles, fantastic deals, and 24/7 customer service team. Simply plug in your destination and travel dates, and select from the wide array of vehicles on offer. Confirmation is instant and you'll enjoy free additional benefits.
You can easily make changes or update your booking using our online reservation management system and you never have to worry about hidden fees with Airport Rentals.
Check out our guide that will help you pick out the perfect vehicle for your getaway. Don't wait, book today!
Rental locations in Georgia
Georgia is part of both Europe and Asia, with the Caucasus mountain range stretching across the length of the country. Its unique location provides a vastly different experience between the eastern and western regions. Luckily for you, Airport Rentals provides multiple rental locations in which to make the most of the diverse sites you are bound to see with your car hire in Georgia.
Batumi Airport - Situated on the edge of the Black Sea in the western half of the country, Batumi is a city that is worth exploring. Visitors enjoy its subtropical climate and gorgeous modern architecture.
Kutaisi Airport - Kutaisi sits in west central Georgia, with the Black Sea to the west and Turkey to the south. Before heading off in your car hire, dive deeper into this city's ancient roots by venturing underground in the Prometheus Cave or explore some beautiful historic buildings such as the Gelati Monastery.
Tbilisi Airport - The capital city of Tbilisi in central Georgia draws in visitors with its unique, picturesque charm, and keeps you there with an amazing combination of sightseeing opportunities, boutique restaurants, and top class hotels. Picking up a rental here will give you an array of exploratory options.
You can't go wrong starting your car rental experience from any of Georgia's stunning cities. Maximise your time there by picking up a car hire in one location and dropping it off in another.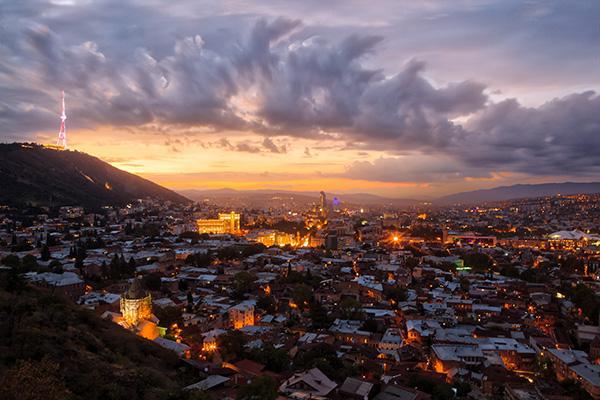 Rental companies in Georgia
Regardless of which location you choose to start your journey from, your Airport Rental search will be met with a diverse range of trusted car rental providers.
Avis - Known for its reliable, and well maintained fleet of vehicles.
Europcar - Find an excellent deal on a wide range of vehicles from compact cars to vans or trucks.
Keddy - This arm of the Europcar franchise is geared towards bringing leisure cars to cost-conscious consumers.
Sixt - Their motto is 'Drive First Class and Pay Economy', meaning you will find great rates for a quality vehicle.
Confirm your booking with Airport Rentals to take advantage of free additional benefits and convenient services.
Road rules in Georgia
Whether this is your first time driving in Europe or you are a seasoned pro, it's important to acquaint yourself with the road rules in Georgia.
● Motorists drive on the right-hand side of the road.
● Seatbelts must be fastened at all times.
● Children under the age of four must be in a suitable safety seat.
● There is zero tolerance for drinking and driving in Georgia. Avoid alcohol completely when driving.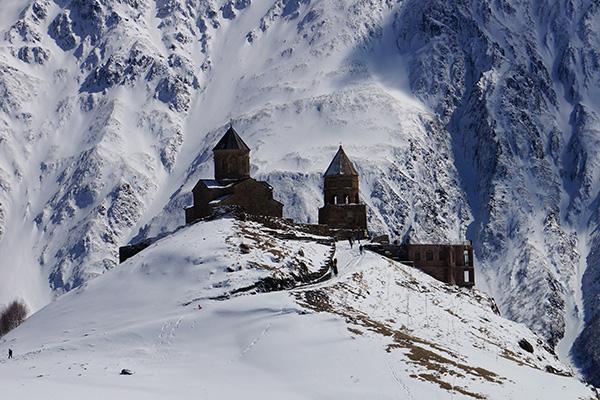 Driving tips for Georgia
Some countries require a bit more preparation before getting behind the wheel of a rental car than others. Georgia would fall into that camp, which is why we've put together some driving tips for your visit:
● It is recommended to exercise caution when driving. The road rules are not always adhered to by other commuters. Motorists will frequently pass other vehicles, and aggressive honking is not uncommon.
● Pedestrians need to take care when crossing the street, as cars will not tend to stop for you.
● Many of the roads outside the major cities are generally not well maintained. During the winter, icy and snowy conditions can add another degree of difficulty to driving.
Drive calm, cool, and collected and you'll be sure to have an excellent trip. Once you have these road rules down pat, don't forget to enjoy your trip! This blog post will give you some practical advice on making the most of your car hire.