Discover an eclectic mix of cultures, traditions and culinary delights when you book a trip to Perpignan in southern France. With a car hire from the Perpignan-Rivesaltes Airport, you can create your ideal itinerary and visit all the top sights including the Palace of the Kings of Majorca, Catalan Museum of Popular Arts, Cathedral of Saint Jean and Castillet.
Located a short distance from the Spanish border and the Mediterranean coast, Perpignan is steeped in art and history. Be sure to visit is the impressive Old town and Campo Santo, one of the oldest cemeteries in France.
Explore more with a trip to nearby Carcassonne, Beziers, Montpellier, Nimes, and Toulouse. Or, take advantage of the town's proximity to Spain and head south with a one-way car hire to discover Girona, Barcelona or Lleida.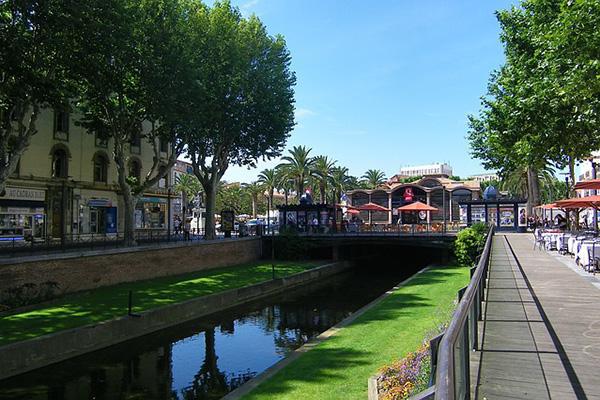 Booking a Perpignan car rental
Secure your Perpignan rental car reservation in just a few clicks with AirportRentals.com. Simply type your travel dates into our powerful search tool to instantly generate a comprehensive list of available cars at the Perpignan-Rivesaltes Airport. Compare prices and features from top international companies such as Sixt, Europcar, Keddy, and Alamo.
With the easy-to-use preference filters, you can narrow your search down to the ideal car for your trip. Compare compact, medium, and full-size vehicles, and favour automatic or manual transmission.
To finalise your reservation and receive instant confirmation, simply make your selection, pop a few details into a quick form and choose any additional extras, such as child seat. Everything can be organised efficiently online, but if you'd prefer to speak to someone, our customer service department is ready for your call 24/7.
Perpignan-Rivesaltes Airport (PGF)
The Perpignan-Rivesaltes Airport is conveniently located eight kilometres from Perpignan city centre. The airport offers regular flights to several destinations, including the popular international routes to London, Dublin, and Frankfurt, as well as domestic destinations such as Lille, Nantes, and Paris.
Travellers can access a range of amenities and services throughout the terminal, including free WiFi, ATMs, and a postal service. Visitors can also purchase a variety of snacks and beverages, magazines, books, souvenirs, and typical French products at the on-site retail store.
Make your way to the arrivals area to locate your selected car rental supplier.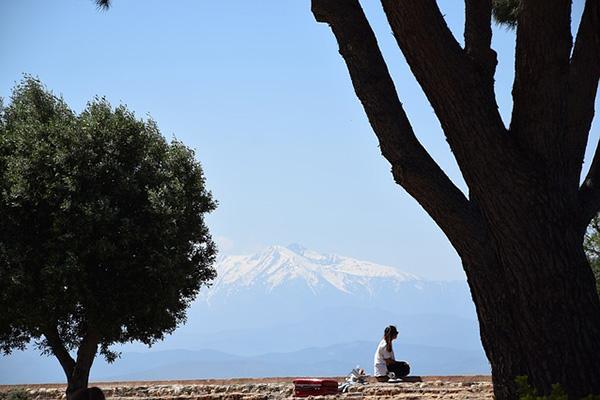 Guide to driving in Perpignan
Driving from the Perpignan Airport to Perpignan city centre
The drive from the airport to the city centre will take ten minutes. From the airport, head west on D5G, turn right onto D900, and then take exit 8 towards Perpignan Centre onto Penetrante Road. Follow this road left onto Boulevard Felix Mercader and then continue until you reach the city centre.
Driving tips for your Perpignan car rental
France has a good network of well-maintained roads, and navigating with your Perpignan rental car should pose few problems.
Perpignan driving tips
● Motorists drive on the right side of the road and overtake on the left.
● Seatbelts are compulsory for all occupants of the car.
● Obey all local road rules - fines can be hefty.
● You must carry a personalised breathalyser kit with at least two disposable testing units.
● Keep in mind many of the major highways attract a toll, so keep some cash or credit cards handy.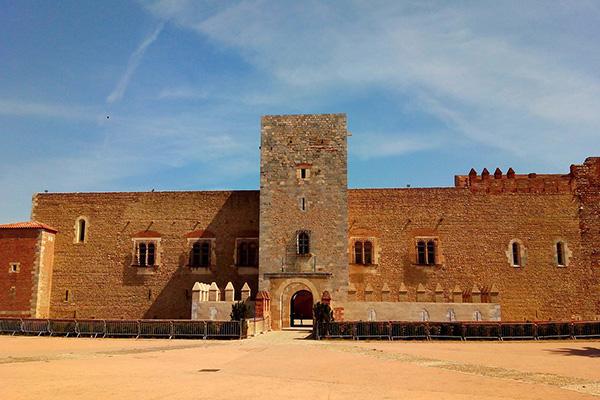 Parking options at the Perpignan-Rivesaltes Airport and Perpignan city centre
The Perpignan-Rivesaltes Airport has over 500 short-term and long-term parking spaces. Parking is free for the first fifteen minutes, and prices start from €1.80 for up to half an hour, capped at €18.00 per day.
Visitors will find plenty of affordable parking in Perpignan. Several parking garages are dotted around the city and prices start at €2 per day. On-street parking is free Monday to Friday between 12pm to 2pm, after 6.30pm and on weekends starting from 12pm on Saturdays.