Limoges is known as a producer of top-quality porcelain - but this central French city is far more than plates and dolls. Its medieval quarter or Old Town is packed with museums and significant architecture, including the impressive Cathedral, and there is a secondary centre of action near the Chateau, called the Motte Quarter. It is lively and full of fun thanks to a big student population, and Limoges certainly makes a great starting point for a road trip in France.
With a car hire from centrally-located Limoges, you could visit a vast range of French and European destinations. Lyon, Bordeaux, Toulouse and Paris are all within half a day's drive, offering a varied taste of the country's delights, and there are plenty of things to see along the way: wine regions, châteaux, mountains and endless charming small towns. Take a look at our tips for a foreign road trip and enjoy the open road!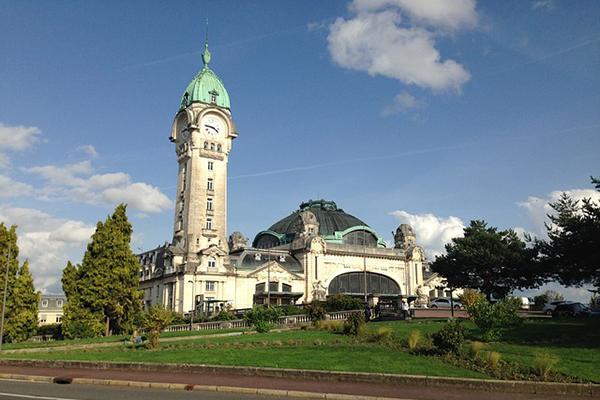 Book the best Limoges Airport car hire
You can track down the perfect rental car for your Limoges adventure with a little help from Airport Rentals. To see a range of options from many different car rental suppliers all in one place, just enter the dates you want and set the engine to searching. You'll be presented with a list of what's available, and from there it's easy to narrow it down with filters, compare and choose the car that suits your requirements.
The Airport Rentals team is always at work to make sure you get the best car at the best price, negotiating low rates and special deals from rental companies across the globe with our international bulk buying power. Customer support doesn't stop there, either - our friendly reservations consultants are on the phone lines 24/7, ready to answer any questions you have regarding the search and booking process.
Limoges Airport (LIG)
Limoges-Bellegarde Airport is a small facility with scheduled flights to various cities in France, the UK and other European holiday destinations, some of which are seasonal. It has basic facilities including a restaurant, information desk and free WiFi, and there is a hotel just a hundred metres from the terminal.
The car hire building is directly opposite the airport. There you will find offices for several rental car companies.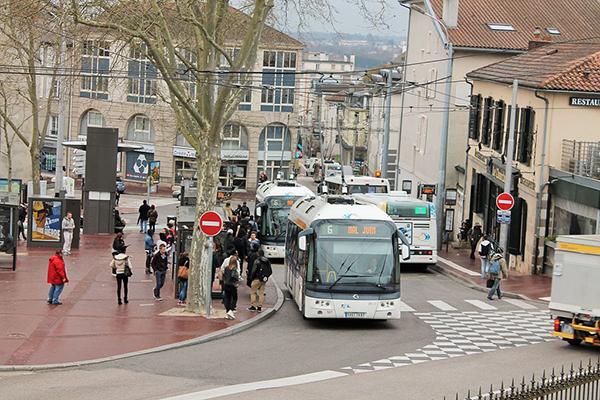 Image: Jérémy Arnaudin (Own work), CC BY-SA 4.0, via Wikimedia Commons
Guide to driving in Limoges
Getting from the airport to central Limoges
The trip from Limoges Airport to the city is around 12 kilometres. Upon leaving the terminal, turn right onto D20/Avenue de l'Aéroport and continue, then turn right again onto D218/Rue du Petit Bellegarde. Follow this road as it veers sharply left to become Rue de St. Gence, and veer left at the roundabout near the stadium to get on Rue Joseph Guillemot. Continue straight through the next roundabout and get on Rue de Bellac, follow it through the major intersection and turn left onto Avenue Emile Labussière, from which you can follow signs in to central Limoges.
Driving tips for your Limoges rental car
● When navigating France, especially small villages and town centres, beware narrow lanes, one-way streets and many roundabouts.
● Speed limits on French motorways can vary according to weather conditions, and this will be clearly signposted. Many highways have a limit of 130 kilometres per hour which reduces to 110 with precipitation.
● France is littered with Aires, well-equipped rest stations for drivers. Take advantage of these when driving long distances!
● You are likely to come across toll roads. Be prepared to pay a few euros.
● The blood alcohol concentration limit for drivers in France is 0.05%.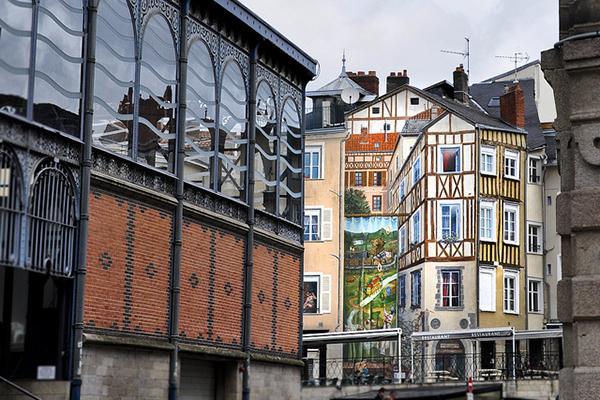 Image: Keith Ellwood via Flickr, CC BY-SA 2.0
Parking at Limoges Airport and in Limoges city centre
There are two parking lots at Limoges Airport, for short term and long term parking. These are called P1 and P2 respectively, and the first twenty minutes in either is free, with small hourly and daily charges thereafter.
In central Limoges, you will find city-owned on-street parking and underground parking garages which are free for 30 minutes, and costs a few euros per hour after that. Look out for "Rapido" zones which indicate that parking time is limited, generally to two hours or less. In the "Tempo" zones, you can park all day for around eight euros, and a lot of parking is free on Saturdays.